There are many reasons why a business would consider outsourcing part or all of its IT support services. Whether it's to reduce the workload of a busy IT staff, lower operational costs, improve business team focus,  or make sure you're always up-to-date with security patches by acquiring additional learnings from external IT support, a systematized outsourced IT solution can be a company's most significant investment that helps achieve your business goals.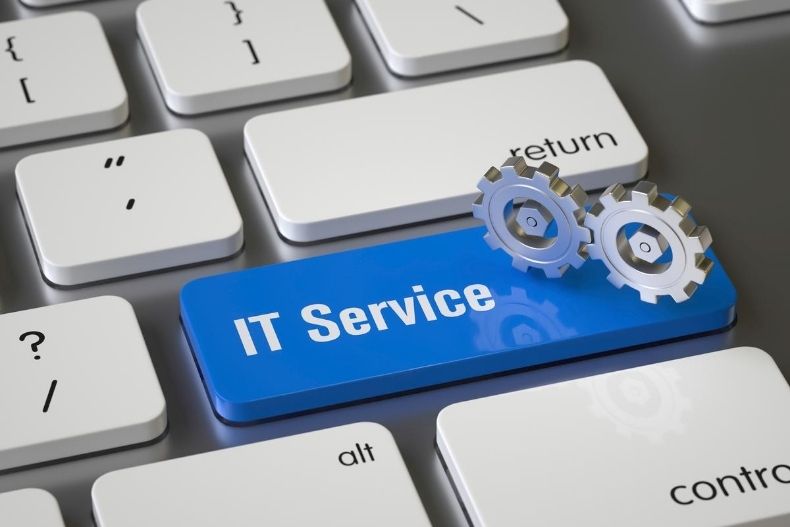 The benefits of managing your business IT
While saving money on your internal workforce is undoubtedly one reason to consider outsourcing your IT needs, many other benefits come with such a decision. There are various benefits that outsourced IT services that may be helpful to your IT needs. 
additional expertise

more resources available

productivity

reduce risk
A few tips on what to look for when choosing a managed service provider should also be considered.
Types of Managed IT Support to Keep Your Business Successful
When a small or medium business decides to outsource some of its IT services, it is essential to know exactly what type of support would be most beneficial for its business needs. 
Common Misconceptions about Outsourced IT Services
Do you need to outsource your IT needs if you already have an in-house IT team? Is outsourcing only for large companies and not for small and medium enterprises? These are just a few of the questions that many companies ask when deciding to get managed IT services. Here are some misconceptions about outsourcing their IT services so that companies can make informed decisions about what is right for their business needs.
it is costly

it is only for big companies

it is unsecured

it is redundant 

it is time-consuming
Once you've decided to move some of your IT needs to an outsourced provider, it's time to find out which provider to use. This can often be the most challenging part of the process because many companies claim to be experts in managing IT.
Why Outsourcing Your IT Doesn't Mean Downsizing Your IT Staff
If you have a small internal IT person or a small IT staff, they may not have the time or skills to respond to all the issues that arise. And because technology is continually evolving, it's not always possible to be an expert on everything. This is when a company should consider outsourcing some of its IT needs to ensure that its staff / IT staff have time to solve the daily issues and significant issues.
How to maximize your managed services partnership
There are several techniques to consider to find the ideal solution and one of these is Small Business Problems Solved by Managed Computing. Managing the IT department of a small or medium-sized business can be difficult due to limited staff or a lack of resources to handle the ever-growing list of problems that may arise. This is why many SMBs are switching to a managed IT service model to alleviate some of this unnecessary stress on their technical staff. It also enables the company to handle emergencies more quickly and efficiently.