For many businesses, one of their biggest expenses on a month-to-month basis is their office lease. Depending on the city where you do business, leasing an office space can be incredibly costly – even for a relatively small company.
These days, more and more coworking spaces are popping up in major cities. A coworking space allows you to simply rent space as it is needed, usually with no long-term commitment. So, is this a better option than leasing an office? Let's take a look.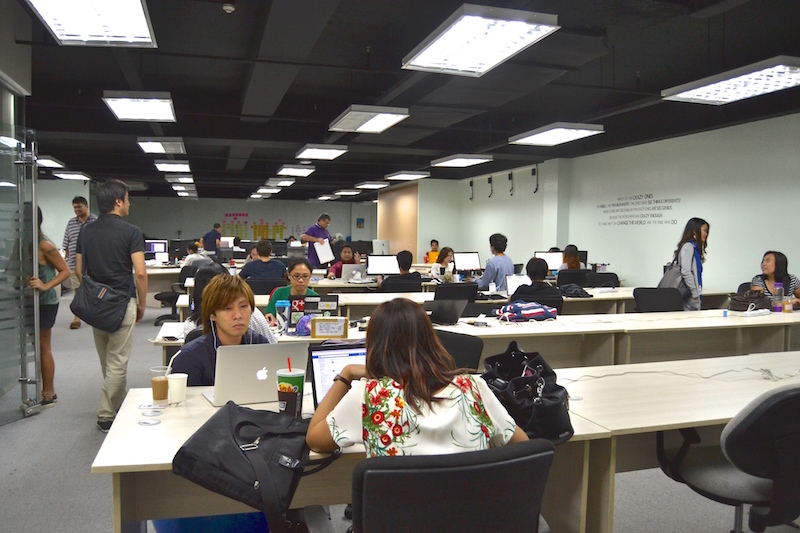 The Argument for Leasing an Office
To start, let's discuss the tried-and-true option of leasing an office. This has been a common path for many years, and for good reason. For one thing, your business will have your own space to work and focus on your tasks. That is not the case when renting space in a coworking facility. Companies who deal with proprietary information may particularly value the privacy of an office setting.
There is also the matter of your clients to consider. Depending on the type of work you do, it may be necessary to invite clients or potential customers to your office from time to time. Will you be able to do that in a coworking space? Maybe – but even if you can, the client may not be too impressed that you don't even have your own office. There is something to be said for the legitimacy that your business will obtain when you have a leased office that is all your own.
The Argument for a Coworking Space
Without a doubt, the leading argument here is the cost savings. You will only rent the space you need, when you need it. It's almost certain that you will spend less money here than you will if you lease your own office. Also, the flexibility of not being tied to a lease allows you to avoid being tied into an office lease that no longer works for the size of your business.
Another possible benefit of choosing the coworking option is the opportunity to collaborate with others. If your venture is particularly small at the moment – maybe just a few people – you might find that working near others allows for ideas to develop that would not have come about otherwise.
In the end, you'll obviously have to weigh the pros and cons of this important choice for yourself. Whether your business is going to be using rehab loans for investors to compete in real estate, or you are doing some other kind of work, having the right space is essential.