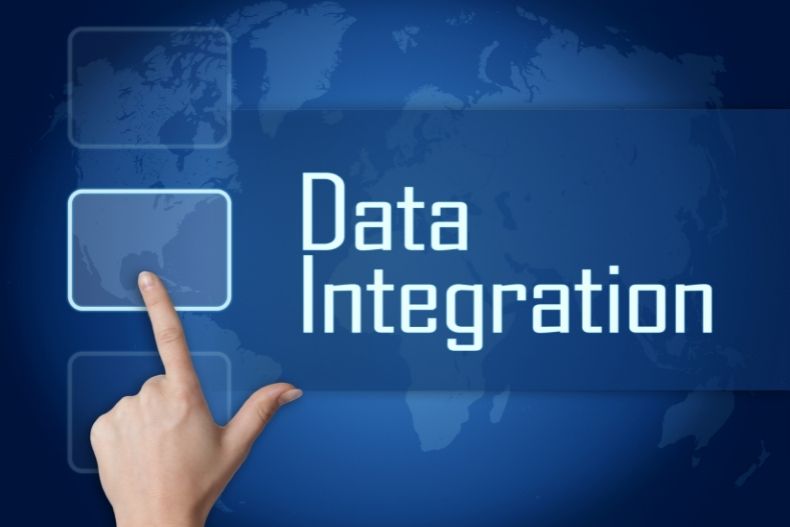 Why Data Integration Technology is a Tool Your Business Can't Afford to Pass Up
Successful businesses require two things: dedicated team members, and high-quality, accurate data with which to make decisions vital to the direction and sustainability of the organization.
Data integration is one way to ensure that your organization is running optimally; another is data replication technology that enhances your business's operations, and functions as an effective failsafe in the case of critical system failure. Companies such as Rapidi specialize in these two vital solutions to common data organization issues. Today we'll be going over the basics of both integration and replication technologies.
To begin with, data integration refers to the process in which a company's systems—for example, a CRM (customer relationship management solution) and ERP (enterprise resource planning solution)—are synchronized across platforms, allowing their respective data pools to merge into a unified source of information.
Is Data Integration Really Dead?
The short answer is, "No, of course not!" The longer answer is that data integration is—now and irrevocably—a fixture of the contemporary business landscape; businesses past a certain size would be unable to function efficiently without it. Some organizations can forego a CRM such as Salesforce or an ERP like Microsoft Dynamics for a period of time, but as these businesses grow, it becomes less and less plausible to do so without severely impeding operations. Once a business has acquired both, it's pivotal that the programs are able to "speak" to one another, effectively creating a unified pool of data from which management can draw accurate and informative analytics.
Some solutions advertise themselves as both an ERP and CRM all rolled into one, no third-party integration needed—and while this trend has been growing in popularity, it remains incredibly difficult to replicate the depth, breadth, flexibility, popularity, and relevance of dedicated CRMs such as Salesforce, or dedicated ERPs such as Dynamics NAV.
RapidiOnline is the ERP-Salesforce connector provided by Rapidi, a company specializing in data integration and data replication technology. Rapidi has been in the business of integration since the 1990s, and its solutions are based on nearly 30 years of constant development, research, and innovation. Rapidi prides itself on easy-to-use solutions and excellent customer support. While the most popular integrations are between Salesforce and Microsoft Dynamics, RapidiOnline can work with nearly any ERP in the game, including SAP and Netsuite, among many others.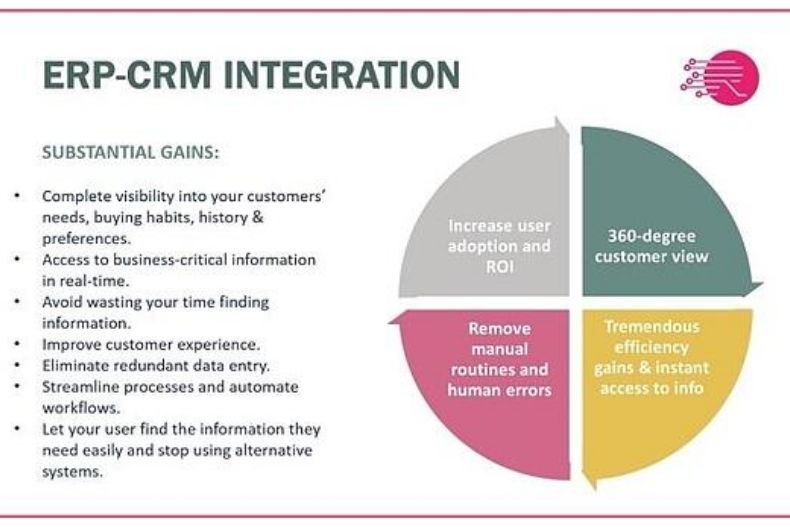 What is Data Replication Technology?
Data replication technology is used to copy and store data in more than a single location. In other words, it replicates data from one database server to another, sharing information between users and avoiding data redundancy, loss, and inconsistency.
Depending on how large your business is, wrangling enormous amounts of data into a manageable system can be unwieldy. Perhaps you're a significant retail chain; you may have hundreds of stores and distributors across the globe. Assuming each of those stores has its own distinct ERP database, all the outgoing data will need to be effectively consolidated on its way between vendor and headquarters.
What Makes Data Replication Technology so Important?
Data replication technology is crucial because it serves as a failsafe and disaster recovery method in the event of critical data loss or system failure. Acquiring and synchronizing data is important, but maintaining and recording the data is also vital for any business endeavor. While it's never fun to consider worst-case scenarios, today's market landscape requires that businesses have the ability to bounce back quickly if and when they suffer a major setback. Time stops for no one, and businesses without the ability to recover quickly from a system outage will find themselves struggling to keep up in a world in which their competitors utilize replication technology that makes data restoration simple and painless.
There exist a variety of data replication types that can be put to good use for your organization, according to its needs. There are pros and cons to each—these will vary according to an organization's type. Below are a few of the most common forms of data replication available to today's businesses.
Full Table Replication

The process of replicating the entirety of a database to several data hosts. This ensures that all involved data centers are operating with identical sets of data, regardless of location.

Synchronous Replication

The process of copying and transferring data to another storage site so that there exist multiple copies of the current data simultaneously.

Snapshot Replication

The process of taking a "picture" of the data at a particular point in time, thus allowing data to be restored to exactly that arrangement in the event of a critical system failure.

Transactional Replication

The process of automatically transferring and updating information between databases in specified intervals.
The Rapidi Replicator is an ideal solution for businesses with distributed Dynamics AX, NAV, or 365 installations with local AX, NAV, or 365 databases. Plus, the Rapidi Replicator works whether or not the company uses a native database or an MS-SQL database. For those businesses using local or privately hosted installations, the RapidiConnector stays within the on-premise network, connecting with the Rapidi Replicator and ensuring lightning-fast, completely secure communication between all involved systems. Get in touch today to find out how Rapidi can keep your business operating at the height of its potential.