Small businesses are the backbone of every American community. Over 30.7 million businesses in the United States are considered small, with fewer than 100 employees, and they make up the largest share of private-sector employment in the nation at 47.3 percent.
It follows that small businesses are a vital part of every community. From restaurants and service businesses to "mom-and-pop" shops, the American small business is the keystone of the economy.
As small businesses look for ways to grow, Maxim Gorin, a consultant in the Emergency Medical Service (EMS) industry, explains how your small business can make a significant impact on your community.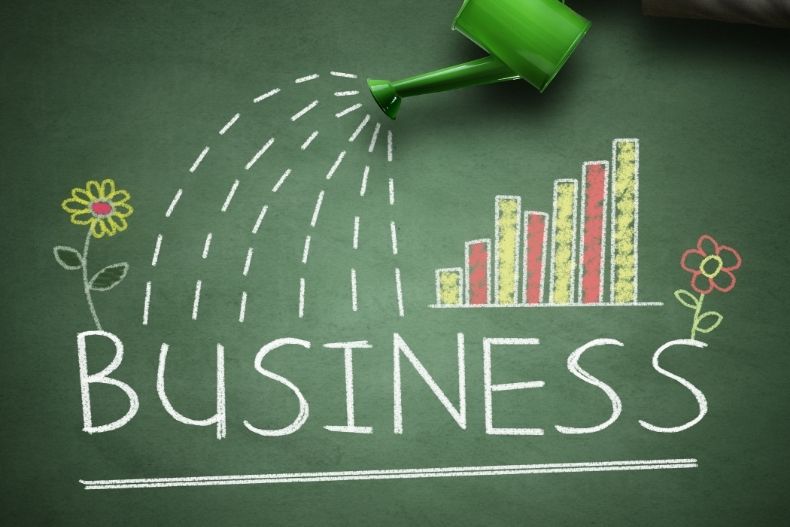 Standing Out in the Crowd
Here are four great ways to help your small business differentiate itself from the competition:
1. Provide World-Class Customer Service
To increase community support, it all starts with people. You need to put together a great team that cultivates a culture of amazing customer service. It might not be possible to lower your pricing or start providing radically different services, but you can continuously improve your customer service. When given a choice, most people do business with companies that treat them well over those that only offer low prices.
When you are looking into improving your customer service, make sure that your employees are well-trained. Ensure that they are empowered to make decisions that can help your customers feel better about the type of service they are receiving. Emphasize to employees to treat customers as they would want to be treated.
In fact, I believe in having LifeLine employees treat each other as internal customers and encourage everyone to be very liberal with "please" and "thank you," and genuinely asking, "how are you today?" You might be surprised at the impact these common courtesies have.
2. Think About Customer Pain Points
Another important step toward making your business impactful is thinking about customer pain points, common problems faced by your customer. By continually assessing ways to solve these pain points, your business will stand out from the competition.
For example, LifeLine Ambulance uses the most sophisticated technology to get patients to their destinations, not only quickly but with the highest standard of safety possible. No matter how fast we are, safety is our highest priority.
3. Improve on Others' Business Models
Any time you can improve on another company's business model, you give yourself a higher profile in the community. Maxim recommends that you study amazing local and national competitors, note their strengths and weaknesses then duplicate their good points while resolving their drawbacks. Now you have an actionable plan to grow your business.
4. Find Your Niche
One of the most significant steps you can take toward making an enormous impact on a company's viability is finding a niche. Your business can't be all things to all people, so you need to narrow down your target customer and decide precisely whom you want to serve. Focus your marketing, products, and services on this demographic. If you attract a larger audience than your targeted niche, this is great, but you shouldn't have to broaden your scope too much to succeed in your area of expertise.
Give Back to the Community
Many small businesses find that giving back to their community is an excellent way to make themselves stand out and increase their community impact. Study your community and discover which organizations and efforts are most deserving. Contact these organizations and ask them if there is anything your business could do to help them.
Working directly with charities, schools, and other organizations in your community will bring you more customers and positively enhance your branding. At the same time, people will feel they are impacting their community when they support your company.
Some examples of community efforts that you could sponsor include sports teams, special events, road races, and community fairs. Putting your company name on the marketing materials for these events will increase your public recognition and let others know that you are interested in promoting civic causes.
Encourage employees to volunteer for these organizations. And, if you can afford to do so, give your employees paid time off to work with community organizations.
Donate money and supplies to local organizations. For example, if a school has out-of-date computers, you could sponsor all new computers for one room or lab. Offering the services of your employees for installation and tech support would also be generous.
Leverage Your Strengths
Take the time to think about your business's strengths and play them up as much as possible. Make sure that the community knows about your offerings and where your company shines. Use marketing strategies to enhance your public image.
Final Thoughts: Make a Maximum Impact
Using Maxim Gorin's tips will ensure that your small business is making a maximum impact on your community.
Concentrate on customer service, pain points, improving your business model, and finding your niche. Additionally, be sure that you are giving back to the community as much as possible to increase your company's public profile.