If you're setting up your office for the first time, you've probably got a checklist to get yourself started. However, when it comes to improving both your productivity and the appearance of the space, there are many handy items you should take into consideration.
Below, we are going to take a look at six of these office essentials that you didn't know you needed. Want to learn more? Then keep on reading!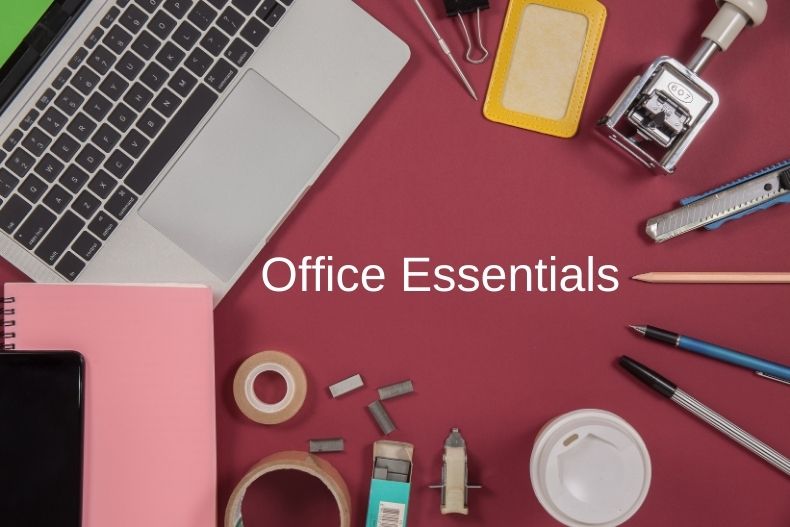 Blue Light Glasses
Eye strain can be a huge problem in those that work in front of computers all day. Blue light glasses are designed to filter out the harmful light that is given off from these digital screens. This will help reduce potential eye damage, assist with sleeping at night, and stop those nasty headaches. They really are a great way to give your eyes a break.
Desk Lamp (that helps minimize eye strain)
There are many different office supplies out there, and desk lamps are one thing that is probably already on your list. However, did you know that you can get specific types that help minimize eye strain and fatigue? Look for options with adjustable brightness levels and flexibility so that you can move them around as needed. You would be surprised at how much of a difference they make!
Label Printer
Label printers may seem like a simple tool, but they will soon become your new favorite office essential. You can print out anything, from address labels, visitor badges, event identification, and tags to help you organize files. If you're looking for a label printer, these ones from Brother are a great option. They are perfect for a variety of tasks and come in different sizes.
Cable Clips
How many times do you reach for your charger to find that it has dropped down behind your desk? It certainly can be annoying, but with cable clips, you never have to worry again. They are a great way to keep all of your leads organized and can be used multiple times. Sometimes, it's the little things that really make an impact.
Keyboard Cleaning Gel
Dirt and dust continuously build up around your computer keyboard, and it can be challenging to get it all out. Luckily enough, cleaning gel is now a thing, and it is something you'll want to keep by your desk all the time. It resembles putty and molds entirely around the keys to pick up all the grime within an instant.
Mug Warmer
Without a doubt, there has probably been a time where you have made yourself a coffee or tea and been too busy to actually drink it. A mug warmer is a super handy tool that keeps your beverage hot while you focus on other tasks. Just pop your cup on the panel and let it do its magic.
Footrest 
You probably already know how beneficial it is to have an ergonomic office chair, but to take things to the next level and really support your posture, a footrest is a must. It helps boost circulation, reduces the risk of lower back issues, and makes your work experience much more comfortable. You really shouldn't underestimate their power!