Investing in property can seem like a phenomenal way to improve your revenue and strengthen your investment portfolio. This is true. However, the margin for error here is small. Either your property efforts pay off big time, or they struggle to net you the worth of the initial investment. There is hardly any in between here. Unless you're developing property as a charitable endeavor, you're likely in the business of making some good money. For this reason, the following guide is here to help you overcome your initial property investment worries, and break out into the market with strength and integrity.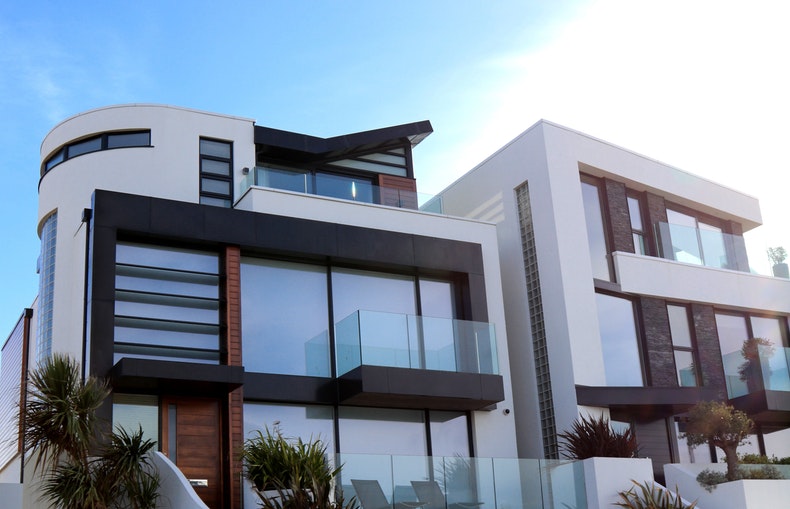 Tax
Property tax can either make or break your finer investment decisions. From country to country these are different also, meaning that keeping a crystalline observation of the various government forces which could dictate this is important. For example, in the recent tax crackdown of the UK, the government buy-to-let schemes have become less ideal than ever. However, this does not mean that interest rates are affected by this, sustaining property prices as an affordable and intriguing opportunity for investment.
In some countries this may be more turbulent than others, so it's important to keep a solid eye on the various forces that factor in a difficult purchasing decision such as this, primarily as the supplanted costs necessary around your initial investment outgoings.
Revenue Potential
Before investing in any new piece of property, it's important to understand the utility of your investment. How do you hope to turn your purchase into a valid money making scheme? Do you hope to open up the property for rentals? If so, in what context? Could it be renting to a small family for a long period of time, or renting yearly to a new group of students at the local university? When you have your target audience in mind, you are more able to meet the necessary demands of catering your property to that form of demographic.
Even within finding your target demographic, there is wriggle room. Do you hope to appeal to a group of students looking for cheap and reliable accommodation, or to the luxury, more affluent student looking for a whole house for themselves and a friend? It's important to chisel out exactly who you'd enjoy catering to, and who would be most effective at giving you a continual and sustainable return on your investment.
Your revenue potential will also help schedule the timeline in which you might want to schedule improvements to the property. Let's keep the student example relevant for a few moments. If you know that the new school year starts in September and you purchase your property in June, then purchasing something that needs repairs means you will have a longer timeline than most before the property is ready to be offered on the market. It also means that you'll be able to factor in future accommodation lettings to receive an accurate picture of how long a solid return will take.
International
Investing in property abroad can be a very lucrative endeavor. You do need to understand the breadth of responsibility required in order to complete this however. For example, certain countries offer certain houses under subsidized schemes, such as the HDB resale price properties featured in Singapore. Understanding the local subsidized property markets can give you a leg up over the competition, because some of these are very competitively priced. Also, it pays to research and understand the local housing markets, and the fluctuations of value in those locales.
Not only this, but the simple matter of purchasing property abroad can net you in a web of litigation and legal parameters you must operate within. For that reason, hiring an international or local lawyer in the country you hope to invest in can help you with the paperwork and the expected norms of that area. While it's not necessary, understanding the local customs regarding property development could help you with the general superstition and good luck of an area. For example, in certain areas of India having a local priest lay the foundation stone in a construction or redevelopment can legitimize the value of that property in the local community.
First Property? Ignore Fixing
There is a vast difference between those property investors who are experienced with the market, and those trying to make a splash for the first time. If you're reading this form of online guide, it's wise to assume that you're hoping to choose your first investment property. For that, we'd recommend ignoring those housing opportunities that require plenty of development. While 'fixer-uppers' can be considered romantic as your first project, and if you love construction and development it might be entertaining, but the entire project is hardly insubstantial without it.
You will have so many people to contact, papers to sign and legal frameworks to operate in that marginally developing a property is the maximum wisest move available to anyone hoping to invest for the first time. Plus, building an income stream is something you are required to do if you hope to monetize your investment within a reliable time-frame. Once this is established and profitable, you can worry about developing properties on your own timeline.
Operating Costs
Investing is never a 'one and done' scenario. It's quite often the case that your operating costs will total at least 50% of the rent you hope to acquire from new tenants. This does not even factor in the potential costs of labor or time investment which you need to make in order to keep your letting agent or personal tenants happy. Investing might seem like a get rich quick scheme, but it's truly not. As you expand and diversify your potential investment properties, you will find this demand on your resources increase, not decrease. As you gain in stature you will need employees and helpers, and this is an investment all of itself. Be sure to always factor in the predicted operating costs for a time into the future. It could help you identify if a project is worth it in the first place.
With these tips, we're sure your investment opportunities are well made us of.