Finding a good lawyer to represent you and your case is the most important factor in having a successful personal injury claim. The reason why it is so critical is because the insurance companies that you are up against have lots of financial clout, which they can put into hiring the very best and most experienced lawyers of their own in order to fight off your claim so that you do not get the compensation that you deserve. The expertise of the lawyer that you hire therefore plays a highly pivotal role, which is why choosing one is not something that you want to rush into doing. This is why at Cain Injury Law they only employ those lawyers and legal experts that possess masses of experience and know the law inside out.
If you have never been involved in a legal case before or had any interactions with a lawyer, then it is likely to be the case that you have no idea about how much a good one costs and you are unable to distinguish a good one from a bad one.
For this reason, you should not choose one based solely from their advertising campaigns, but instead you should do some in depth research about them. This is because, unfortunately, there are many lawyers out there who are unscrupulous and will settle your case no matter how little the insurance company offers rather than taking time over your case and putting together a proper argument for increased financial compensation.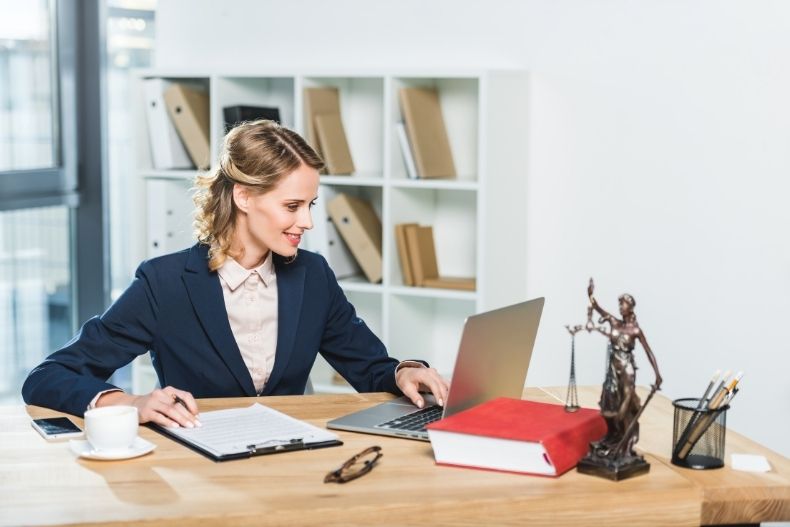 How To Find A Good Lawyer
Just like with any other important decision that you make in life, it is important to do some research on some of the lawyers within your local vicinity. When you find one that you like the look of, arrange a personal face to face meeting with them so that you can go through your case with them. When doing this you need to make sure that you are asking them the right type of questions so that you can find out more about them and how they work as a lawyer.
However, if you have never been in the situation where you have engaged with a lawyer before, it can be difficult to know exactly what questions to ask them in order to get the desired information from them. A list of some of these questions are below:
What Does 'No Fee If No Recovery' Mean?
The great majority of personal injury lawyers operate on a 'no fee if no recovery' model that means they only get paid if your case is successful and you are financially compensated for the injury / injuries that you have sustained. The amount that they take is usually around 33 percent of the total amount of money received. However, if you are not successful with your claim and you do not receive any money, then you do not have to pay the lawyer any fees, although there are likely to be some case expenses that you will owe them. These costs cover the fees paid to witnesses, for medical records, for court reporters, for physician reports etc. etc. All lawyers handle case expenses differently so it is important to know from the outset what exactly you are expected to pay for and what you are not.
Do You Possess The Resources To Take On My Case?
Depending on the severity and seriousness of your case, it can take lots of money and many man hours to take a personal injury claim to court. In more complex cases, it may require for a reconstruction of the accident scene to be made or for several expert witnesses to be sought. If the lawyer does not have the resources to hand to give the case the full attention that it requires, then it inevitably means that somewhere along the way, corners will be cut, thus impacting on your chances of a successful outcome. This is why it pays you to choose a lawyer that not only has the financial resource but also the human resource to give your case all of the time and attention that it requires.
What Kind Of Cases Do You Typically Handle?
Whilst some lawyers do practice within certain niches, many are what are considered to be 'general practitioners'. These lawyers are jacks of all trades, meaning that they know a lot about many different areas of law, but do not possess an in depth knowledge on any of them. However, if your personal injury claim is very serious and there are potentially tens if not hundreds of thousands of dollars at stake, then you want an expert in that particular field representing you and not someone who does not know all the ins and outs of it. The lawyers that are employed by the insurance companies are the very best in their field, so you need someone equally as good representing you so that the outcome is favourable for you.
How Long Have You Been Doing Personal Injury Cases?
Regardless of how long a personal injury lawyer has been practicing in the field, they will all roughly charge the same fee that is contingent on the case being won. So if a lawyer with just a few years experience is going to charge the same amount as one with a decade of experience, then you want to go with the one who has the most cases under their belt so to speak. This is because the amount of first hand experience that a lawyer has of dealing with personal injury claims, the better the outcome is likely to be for you.
Do You Try Cases In Court?
Despite what you may think, the great majority of personal injury cases never actually make it to court and so some personal injury lawyers can actually possess very little courtroom experience. For this reason, you need to ask the lawyer if they do take cases to court and if they do, how often? This is something that many people forget to ask but is actually very important. Those lawyers that defend against personal injury claims are well aware of those lawyers that do not and do actually take cases to court. This information is used by the insurance company that you are claiming against to calculate their risk. If the insurance company thinks that the lawyer that you are using is willing and, most of all, able to take the case to court, then they are likely to offer a higher settlement account as they do not want the hassle, nor the expense of having to go to court.
Do You Teach Other Lawyers?
Those personal injury lawyers that perform lectures at legal seminars clearly have the esteem and respect of their fellow professionals. Only the very best in their profession are asked to perform at these kinds of events as other lawyers are happy to pay good money to see them and hear them speak on a range of law related subjects. Similarly, those lawyers that regularly contribute to legal publications are considered to be experts in their particular field and so it is these lawyers that you were representing you in a court of law. Sometimes it may display this information on their website but if it does not then be sure to ask them if they do any of these things.
Are You A Member Of Any Legal Organizations?
There are legal organizations out there at both state and national levels that are specifically dedicated to representing victims of injury. They typically sponsor things such as legal based educational programs and legal publications, such as newspapers and magazines. In addition to this, they perform lots of lobbying to ensure that consumers are given the rights that they deserve. The most common one and the one that you may already be aware of is the American Association of Justice (AAJ). If a personal injury lawyer is a member of this organization then you know that they are serious about helping people who have been subject to some sort of injury and are likely to be up to date with all the latest legal precedents within this niche of the law.
Important Things To Consider
One way of getting a reliable and trustworthy insight into the abilities of a Lawrenceville Personal Injury Lawyer is by looking at the views and reviews of other qualified lawyers on them. Some of the best websites to view these peer reviews include the following:
Superlawyers.com – if you are looking for those lawyers who have been deemed as outstanding over the past year then this website is the place to go to. Only 5 percent of lawyers from each state make the list so you can rest assured that the ones who make it onto the platform are the very best at what they do.
Bestlawyers.com – what you will find on this website is the best lawyers (selected by other lawyers) in 57 different areas of speciality, ranging from medical malpractice all the way through to personal injury.
Martindale.com – this website features in excess of one million reviews of lawyers located all throughout the United States of America. For each lawyer on the platform there is a short biography that provides some insight into them and where their expertise lies. This is a highly respected source within the world of law and so what goes on here comes with a great deal of authority. You want to be looking for those personal injury lawyers with a rating of 'AV' as this denotes a highly rated professional.
None of the lawyers that you will find on these websites with good reviews will do something like sending out letters in order to solicit for work, as they are that good at what they do are so well known as a result that the work comes to them and not the other way around. You should therefore be very wary of those personal injury lawyers who either send letters to your home or call you directly after you have been involved in some sort of accident.
These personal injury lawyers hire workers to obtain reports from road traffic accidents that have been filed by state and local police officers. From these reports they get the names and contact details are everyone involved and contact them soliciting for work. In some parts of the United States of America you can expect to receive as many as 15 or 20 of these letters or phone calls from personal injury lawyers.
The problem with the lawyers that do this practice is that they work on the idea of going through a lot of cases and turning them quickly. Because of this they do not get many referrals from people who were happy with their work and so they have to go out soliciting for work by sending letters and making telephone calls to people involved in accidents. You should avoid going down this route as these personal injury lawyers will quickly settle for whate ever they are offered by the insurance companies, even if it is not in your best interest to do so as they are only interested in making a quick buck.
All personal injury lawyers provide free initial consultations and work on a 'no fee if no recovery' basis so do not be suckered in by those ones that claim they are providing you with a service that no one else will by doing these things for free.
You should aim to choose a personal injury lawyer who is certified by the National Board of Trial Advocacy (NBTA). This is a nationwide organization which enables trial lawyers to gain board certification. It is part of a much bigger certification organization known as the National Board of Legal Specialty Certification. Board certification can only be gained if a lawyer possesses extensive courtroom experience, as well as experience in prepping cases for going to court. They are also required to pass an exam to get certified.