Many people face an overwhelming debt burden, especially after a loss of income through which they were paying the debt. Emergencies may also increase your debts if you do not have savings to cater for such expenses. A debt relief company can help you file for bankruptcy, get lower interest rates on the existing debts, and lower your installment rates. The company may also seek a new agreement with the creditors to settle a lesser amount than what you owe. Before you seek the services of a debt relief company, you may also want to consider negotiating new terms with the creditors or seeking professional help from credit counselors and other financial advisors.
Why you should hire a debt relief company for debt help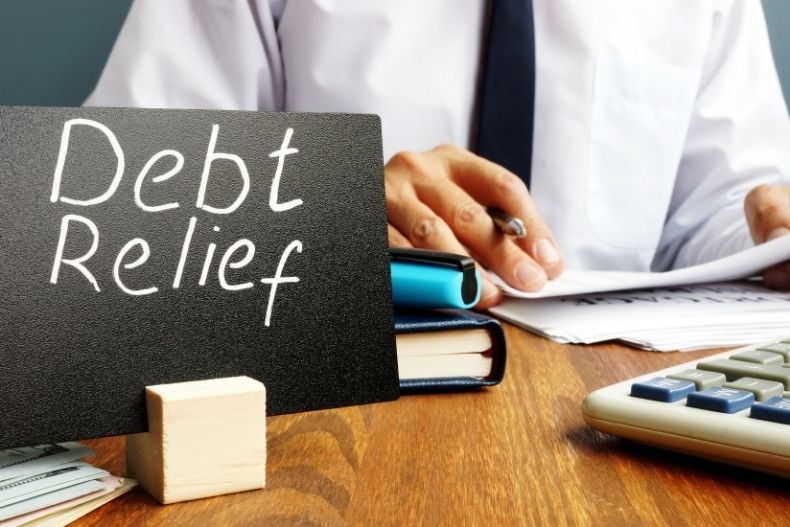 1. To help protect your income
To avoid compounding your financial woes when your income is directly sent to creditors to pay delinquent loans, credit card bills, or taxes, seeking the help of a debt relief company is inevitable. You still need finances to meet daily needs, and if you lose your income, it will make your situation even worse. Unpaid loans and other debts can also negatively impact your credit rating.
2. Avoid legal battles with the creditors
Creditors have the right to sue bad debtors. That will impact negatively on your public relations and may also damage your reputation. Through a debt relief company, you can negotiate a favorable debt repayment or management procedure. Such measures enhance creditors' faith in your commitment to repay the debt. They may not be in a hurry to sue you.
3. A quick way to achieve your previous better financial status
Through the debt relief company's tactics to help restore your credit rating, you can access credit facilities fast. Investing the loans and credits can help you generate more income and put you back in a better financial position. You may then pay off any existing debts and continue building your credit score.
4. Enjoy peace of mind as you try to sort the financial challenges
Debt collectors and creditors can be relentless in pursuing bad debtors. Frequent phone calls, physical visits, and constant reminders on the debt owed can take a toll on your emotional and social life. Such distractions also affect your family and work-life. A debt relief company can help you write letters to such creditors to stop the constant reminder since you are already working on a repayment plan. If that fails, the company can help you file for bankruptcy. Debt relief companies also understand the procedure and rights of the debtors. They can enforce such rights through the Fair Debts Collection Practices Act.
Benefits of hiring a debt relief company
· Creditors will forgive some percentage of the debt for those who opt for lump sum debt repayment.
· Lower installments.
· Professional advice on financial budgets to help you manage your finances better.
· Waiver of penalties and other charges on the debts.
· A faster and simpler debt settlement option compared to debt consolidation and other means of settling debt.
Risks of using a debt relief company
· High charges for the service
· Creditors may not cooperate
· Negative impact on credit rating score
· You may incur more late payment fees, taxes on forgiven debt, accrued interest, and debt default penalties due to the breach of repayment contract.
Who should seek debt relief help?
People who have debts totaling more than half of their gross income can seek debt relief. This is because it impacts their ability to repay the loans. You still have other basic needs to meet, and emergencies may occur too. Such factors increase financial strain, and you may not pay the existing loans any time soon. People with unsecured loans who do not see any possibility of repaying the loans within five years should also seek the services of a debt relief company.
What to consider when choosing a debt relief company
A debt relief company is crucial when looking for ways to get out of debt. Knowing what to look for in a debt relief company can help you identify the best company.
Here are five factors to consider:
· Reputation and experience of the debt relief company.
· Cost of service.
· Faster high credit rating restoration.
· Customization of services to suit varying client financial needs.
· Excellent customer reviews, high business bureau rating, and certifications.
Debt relief companies are ideal for some bad debtors but may not be the best option for others. To strike a balance and know if you need debt relief, you can first review your financial status. Financial consultants can also help you decide on whether a debt relief company is appropriate to sort your financial woes or not.