Is there really a secret when it comes to selling clothes online?
You might notice that there are a bunch of clothing businesses today that are serving their clients online. Their success might inspire you to join the industry. If you are considering this kind of business, here are some tips that you can use when starting your business.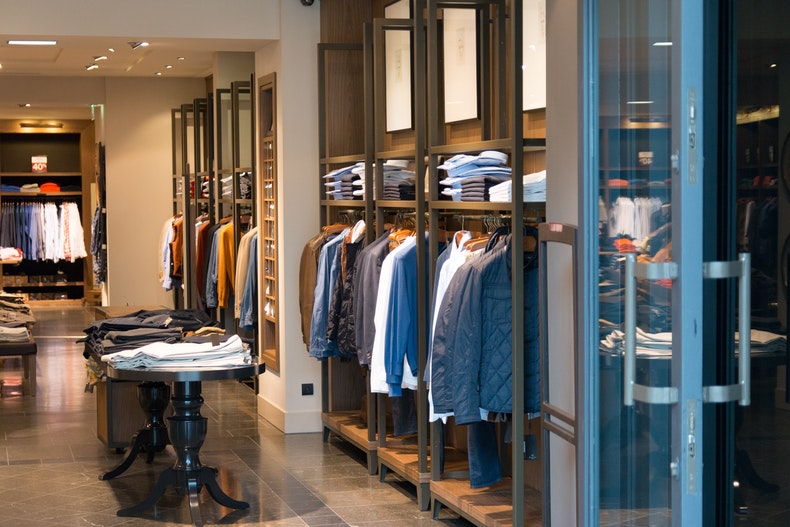 Look For A Reliable Supplier
Looking for a supplier isn't as easy as others might think. You need to be careful with the manufacturer that you'll choose for your business. But first, you have to decide which niche in the fashion industry you're going to focus on.
When you see other brands, you'll find that they sell a lot of items for men, women, or kids. It can be really tempting to try this because you want to make your store a one-stop-shop for your target market. However, if you don't have a huge capital to invest in the business, and you are new in the industry, then you should really consider starting out small.
Try concentrating on a certain niche and give your clients the best items. For example, if you want to serve women who love vintage fashion, then only try to sell vintage clothes or even accessories. Having a unique niche is going to make you stand out from the crowd as well. It'll be easier to get noticed by customers.
After identifying your niche, it's time to look for a supplier or a manufacturer for your business. There are various ways to do this. You can scout for manufacturers offline. However, if you want a faster way of looking of a manufacturer, supplier sourcing on Sewport is going to give you a convenient way of getting in touch with manufacturers from all over the world.
Set Up A Good Website
Your website is the next important thing that you need to take care of if you want an online store business. You might notice that some online sellers today opt to sell their items using social media platforms like Facebook and Instagram. They do this because a lot of people are already on these social media pages. However, it's not a really good idea to try this technique because scams are rampant these days.
Having your store operate using social media is not a very secure way of operating your business. Online boutiques or clothing stores require the customers to pay their items in advance, or they can also opt to have a Cash On Delivery payment option. However, some people might not trust your company if you don't even invest on a professional looking website.
If you want your target market to take your online clothing store seriously, then you should show your clients that you are also serious about keeping them safe and providing them with a good website.
Hire professional web designers and developers to help you come up with a website that is not only attractive, but is also easy to use.
Market Your Business
Marketing an online clothing business is a little easier than other products. Since everyone wants to see stylish outfits on their newsfeeds and Instagram feeds, it's easy to get the attention of people using your products.
Aside from this, you can start posting content that will help your target market. It can be a short article on how the different styles that they can sport on various events or occasions. When it comes to marketing your clothing business, your creativity is also important.
On the other hand, you can use social media posts, email marketing, and partnerships with bloggers or influencers. There are a lot of marketing campaign techniques that you can try.
Important Points To Remember
Running your own clothing line is no easy task. You have to be a hard worker in order to succeed in this field. There are a lot of competitors to beat and a huge market to study and serve. The tasks that need to be done can be draining, and at times, overwhelming. But if you remember the most important points about establishing a business in the fashion industry, then success in only a few steps away from you.
You Need To Be Patient
No matter how we want business to be easy, there will always be challenges that every business owner must encounter. Some of your plans might not happen, and you will encounter a lot of disappointments along the way. That's why it's important to strengthen your patience. The most successful brands today also met a lot of obstacles before they became big. So treat each obstacle as tools that you can use to improve your business. No matter what happens, never give up.
Quality Matters
Business owners of clothing lines often struggle when it comes to the cost of their items. As much as they want to provide the best quality, they are also thinking of the cost and the price of the products. Price and quality are both important for your business. However, as early as now, you have to understand that people don't really mind paying high prices as long as they are receiving the quality that they want and expect. Find the balance and prioritize having good quality products. At the same time, show your clients that your items are worth the price they are paying.
Continuous Improvement Is A Must
In every kind of business, you have to always strive to be better. You need to always remember that you are in the fashion industry. Trends are always changing so you have to be updated regularly with the latest trends that your target market will like. Aside from this, you can also strive to improve your customer service and the efficiency of your team when it comes to receiving orders from customers. Giving your customers the best quality of service is another factor that will make them love your brand. You can do this by asking for feedback from your clients or by making them answer surveys about how their shopping experience was.