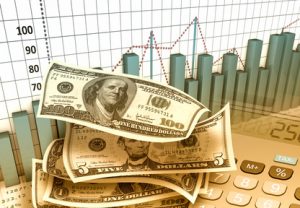 Ranked according to highest Market Capital in Small Caps Tier
Stock trading can be traced in the early 14th century. As Small Business Owners, we hope at the back of our minds that someday, we can enlist our company in the stock market and be done with it!
Because being listed as an IPO company not only means growth but of course it signifies a badge of honor and status. There is something about stock companies that aspires us to become better innovators. Not to mention the promise of profit gains in the investment industry.
The price of stock has shown to be a boundless factor in the dynamics of economic activity and development. When stock trading is rising in a country, it's economy is getting stronger and develops quite well. This tends to be associated with the business investment and vice versa.For dummies (like me) it simply means that in order for a company to grow they need more money and to get more money they have to sell parts of their asset. The more buyers, the bigger the finance. This in return increases prosperity in the society.
NASDAQ being the world's first electronic stock market is the trusted entity of stock trading. Not only does virtual trading make it easier and faster for everyone globally, it's also the most important mode to raise money for any company. The selling of shares and ownership is compulsory in expansion.
[*FYI Japan has the 2nd largest stock market as of 2013 and growing]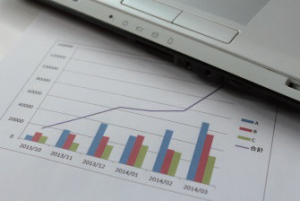 Be forewarned that I'm no expert trader and on this article we are only trying to give the Top 20 NASDAQ Listed companies under the belt of Capital Market. They are ranked according to highest market capital and vary from industry to industry which somehow tells us what fields has promising growth and what's thriving out there:
1. EXAS – EXACT SCIENCES CORPORATION
Market Capital: $1.78B
Industry: BIOTECHNOLOGY: COMMERCIAL PHYSICAL & BIOLOGICAL RESEARCH
CEO: Kevin Conroy
Website:www.exactsciences.com
Profile:committed to eradicating colorectal cancer. They specialize in non-invasive molecular screening test for early detection and prevention.
2. ZIOP – ZIOPHARM ONCOLOGY INC.
Market Capital: $1.45B
Industry: MEDICAL SPECIALTIES
CEO: Jonathan Lewis
Website: http://www.ziopharm.com/
Profile: focused on discovery and development of cancer therapies. They use control technology to deliver DNA for treatment options. HQ: Boston, Massachusetts
3. KERX – KERYX BIOPHARMACEUTICALS INC.
Market Capital: $1.21B
Industry: MAJOR PHARMACEUTICALS
CEO: Ron Bentsur
Website: http://keryx.com/
Profile: they commercialize pharmaceutical products for the treatment of renal diseases. They developed ZENEREX : ferric citrate for the treatment of hyperphosphatemia (elevated phosphate levels) HQ: New York, New York
4. LE – LANDS' END INC.
Market Capital: $1.18B
Industry: CLOTHING/SHOE/ACCESSORY STORES
CEO: Federica Marchionni
Website:www.landsend.com/
Profile: selling traditional & casual apparel for all. They have 15 free-standing retail stores all including the ones abroad and has about 275 in-store shop locations. HQ: Chicago
5. MDXG – MIMEDX GROUP INC.
Market Capital: $1.09B
Industry: MEDICAL/DENTAL/INSTRUMENTS
CEO: Parker Petit
Website: http://www.mimedx.com/
Profile: they do tissue-processing services including patent protected regenerative biomaterials and PURION process bioimplants processed from human amniotic membrane (placenta). They also provide CollaFix, a medical device tech platform. HQ: Marietta, Georgia
6. ENT – GLOBAL EAGLE ENTERTAINMENT INC.
Market Capital: $1.02B
Industry: TELECOMMUNICATIONS EQUIPMENT
CEO: David Davis
Website: http://www.globaleagleent.com
Profile: provides in-flight video, e-commerce and info services for the airline industry worldwide. They offer wi-fi connectivity thru Ku-Band and access to live TV, online content, shopping and other destination information. HQ: Los Angeles, California
7. DENN – DENNY'S CORPORATION
Market Capital: $993.85M
Industry: Restaurants
CEO: John Miller
Website: http://www.dennys.com
Profile: owns restaurants under same name all around the world. It has approximately 1,700 franchise, licensed and co-owned restaurants internationally.
8. VDSI – VASCO DATA SECURITY INTERNATIONAL INC.
Market Capital: $940.5M
Industry: EDP SERVICES
CEO: Kendall Hunt
Website:https://www.vasco.com
Profile: they are the key to electronic banking. They do hardware & software lines that include authentication platforms, handheld devices and related apps for identity verification on computer networks. It has more than 10,000 customers naming a few like Citibank, BNP- Pribas and HSBC. HQ: Terrace, IL
9. EGBN – EAGLE BANCORP INC.
Market Capital: $928.11M
Industry: Major Banks
CEO: Ronald Paul
Website: http://www.eaglebankcorp.com
Profile: it's a bank holding co. that provides commercial and consumer services such as commercial loans comprising of working capital, equipment purchase, estate credit lines and gov't contract, personal loans, credit cards, mortgage and ATM. HQ: Bethesda, Maryland
10. AXDX – ACCELERATE DIAGNOSTICS INC.
Market Capital: $835.43M
Industry: BIOTECHNOLOGY: LABORATORY ANALYTICAL INSTRUMENTS
CEO: Lawrence Mehren
Website: http://www.acceleratediagnostics.com
Profile: they develop & commercialize instrumentation for fast identification and antibiotic susceptibility testing of infectious pathogens. They have a rapid diagnostic platform useful for diagnosis of life-threatening pathogens. Licensed OptiChem surface coatings for microarraying components. HQ: Tucson, Arizona
11. BDSI – BIODELIVERY SCIENCES INTERNATIONAL INC.
Market Capital: $772.88M
Industry: MAJOR PHARMACEUTICALS
CEO: Frank O'Donnell Jr.
Website:www.bdsi.com
Profile: they commercialize directly or from third party applications of therapeutics for medical needs. They continually developing pharmaceutical products aimed primarily in the areas of pain management and oncology supportive care. HQ: Raleigh, North Carolina
12. SAAS – INCONTACT INC.
Market Capital: $709.97M
Industry: COMPUTER SOFTWARE: PREPACKAGED SOFTWARE
CEO: Paul Jarman
Website: http://www.incontact.com
Profile: provides cloud software solutions and network connectivity services around the US. HQ: Salt Lake City, Utah
13. STBZ- State Bank Financial Corporation
Market Capital: $671.57M
Industry: Major banks
CEO: Joseph Evans
Website: http://www.statebt.com
Profile: also a bank holding co. for State bank and Trust Companies offering community-inclined banking services including checking & commercial accounts, savings, money markets etc. they are a competitor of eaglebancorp. HQ: Atlanta, Georgia
14. PDVW – Pacific DataVision, Inc.
Market Capital: $629.9M
Industry: Telecommunications Equipment
CEO: Brian McAuley
Website: www.pdvcorp.com
Profile: develops mobile workforce communications and management solutions. Also renders messaging, voice comm and cloud-based management tools. HQ: Woodland, New Jersey
15. PSIX – Power Solutions International, Inc.
Market Capital: $601.05M
Industry: Industrial Machinery/Components
CEO: Gary Winemaster
Website: http://www.powersint.com
Profile: they manufacture and distribute support power systems for original equipments manufacturers (OEMs) of off-highway industrials. They also distribute Perkins and Caterpillar diesel power systems. HQ: Wood Dale, Illinois
16. IDRA – Idera Pharmaceuticals, Inc.
Market Capital: $545.55M
Industry: Biotechnology: Biological Products (No Diagnostic Substances)
CEO: Louis Arcudi III
Website: http://www.iderapharma.com
Profile: it's a biotechnology co. engaged in the development of therapeutics that modulate immune responses thru toll-like receptors(TLRs), they also dissimenate drugs in clinical trial treatments for autoimmune diseases like plague psoriasis, polymyositis, dermatomyositis, Waldenström's macroglobulinemia, and diffuse large B-cell lymphoma. HQ: Cambridge, Massachusetts
17. PLUG – Plug Power, Inc.
Market Capital: $522.84M
Industry: Industrial Machinery/Components
CEO: George McNamee
Website: http://www.plugpower.com
Profile: provider of alternative energy technology and engaged in commercializing fuel cell systems for industrial off-road markets worldwide. They focus on hybrid fuel technologies. HQ: Latham, New York
18. EYES – Second Sight Medical Products, Inc.
Market Capital: $510.73M
Industry: Biotechnology: Electromedical & Electrotherapeutic Apparatus
CEO: Brian Vernon Mech
Website: http://www.secondsight.com
Profile: a medical device compay that makes and markets implantable prosthetics to restore vision for blind patients. They provide Argus II System: a neurostimulation device for treatment of outer retinal degeneration like retinitis pigmentosa. HQ: Sylmar, California
19. KCLI – Kansas City Life Insurance Company
Market Capital: $506.13M
Industry: Life Insurance
CEO: Philip Bixby Phil
Website: http://www.kclife.com
Profile: a financial services co that does underwriting, sale and administration of life insurance and annuity products whether for individuals, group and old American. HQ: Kansas City, Missouri
20. BNCN – BNC Bancorp
Market Capital: $480.79M
Industry: Major Banks
CEO: Richard Callicut II
Website: http://www.bankofnc.com
Profile: a bank holding company for Bank of North Carolina providing products and services to individuals and SMB's. they offer a range of deposit services. HQ: High Point, North Carolina