In today's workplaces, casual dress codes are common, meaning that you're entitled to wear whatever you'd like to the office.
This can be fun and relaxing, but it can also make it harder for you to switch off and tune out of your work persona.
One way to overcome this challenge is to create a wardrobe of clothes exclusively for work, and then have a separate one for outside of the office.
Having your own personal uniform and wearing a particular set of clothes to the office is great way to improve your career prospects and mental wellbeing.
With this in mind, here are some of our top tips to help you create a wardrobe of workwear that'll make you look and feel productive.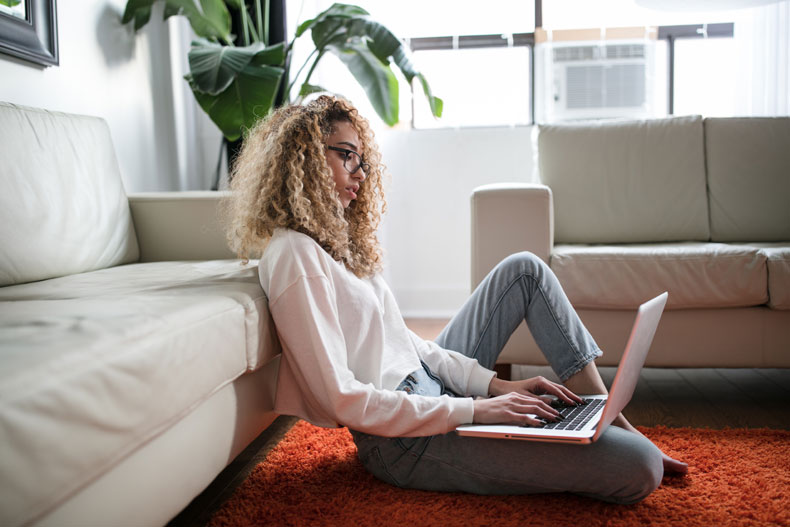 Choose Quality Workwear Essentials
Working wardrobe staples like your jacket, trousers, skirts and blouses are an important part of your look, so it's vital that you spend money on quality garments that are fitted and will make you look and feel great.
Invest In A Designer Bag
One way to set off your workwear wardrobe and make yourself feel extra special is to invest in a luxury bag. Explore the extensive selection of Saint Laurent bags at SSENSE to find the bag that will make every day at the office feel special.
Find A Style You Love And Buy It In Several Colours
An easy way to create a cohesive workwear wardrobe is to find a style of garment you love and then purchase it in a variety of different colours. This will allow you to feel comfortable and mix things up without going through a lot of hard work searching for loads of different styles of garment.
Buy Multiple Of Your Favourite Workwear Items
As well as buying things in different colours but the same style, once you find clothes that you like and look good at work you should buy several so you can wear them time and time again. This might sound boring, but it has many advantages, including making shopping easier and saving you time choosing clothes in the morning.
Layers Can Help You Regulate Your Temperature
In most offices, there's a temperature war between those who are too hot and those who are freezing cold. As a result, the heating or air conditioning systems are regularly switched on or off, meaning you could find yourself fluctuating in temperature. Wearing layers is a great way to avoid this, as you can take off excess clothing when you're warm and then put it back on if you get cold. Layers also help you to mix up your outfits even when you're wearing similar looks all week.
Create A Summer And Winter Workwear Wardrobe
Different seasons require different clothes, so purchase garments that will suit each to make sure that you've always got comfortable outfits to wear. You can have some crossover, but as a general rule you'll be wearing different outfits throughout the year, so it's important that you have comfortable clothes ready to wear. This includes outdoor wear such as coats and scarves, as you need to be prepared for everything and have your clothes ready if you want to take full advantage of having a set workwear wardrobe.
Simple Jewellery Will Enhance Your Outfits
One of the benefits of wearing the same looks on a regular basis is that small changes will make a huge difference. If you feel like enhancing your style for any particular reason, but don't want to go through the hassle of shopping for new clothes, try wearing a few small pieces of jewellery instead. This will easily take your outfit to a new level and make you feel even more confident.
Pick A Few Pairs Of Classic Shoes To Go With Every Look
Your footwear finishes off your outfit and keeps your feet comfortable all day, so you need to invest in quality shoes that will look good and feel even better. There are a variety of styles of footwear on the market, so find a few pairs that you like and which will go with everything to complete your workwear wardrobe.
Plan Your Outfits In Advance
When you've bought everything that you want to wear for work, make sure that you put it all together into outfits so that you know when and where you'll wear everything. This will save you time in the morning and make shopping easier in the future, as you'll already know what gaps you have in your outfits and can quickly find clothes to fit into them.
Conclusion
Building an effective workwear wardrobe is an important exercise for anyone who wants to separate their professional and personal lives. Use these tips to create looks that will set you apart from the crowd and make you look and feel great even through a hard day in the office.