It's hardly a secret that hiring managers use social media to find suitable job candidates. Time and again, research has shown that many employers use Facebook and other popular social networking sites to filter job candidates based on their profile, posts and photos.
If you're searching for a job, your social media accounts may seem like nothing more than a liability. But the truth is that, with the right tactics, your social networks can easily be leveraged to help you land a job.
How do you build a professional social media presence that helps you stand out? Below, here are seven ways to get the attention of job recruiters and secure your employment.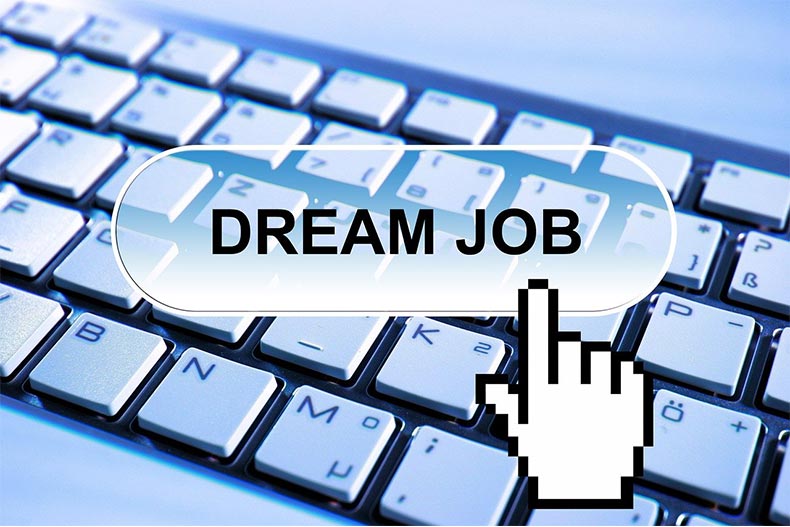 Scrub Your Profile—And Your Face

Before you begin tweeting at hiring managers, you should first take the time to scrub your social media accounts of any questionable content. Those old photos of you doing a keg stand at college or participating in a wet t-shirt contest aren't going to impress job recruiters at your dream company.

On a similar note, be sure to take a good headshot for your profile picture. Since the shot will be a close-up of your face, you can do yourself a big favor by getting on a simple skin care routine right now.

It doesn't need to be overly-complicated. A mild facial cleanser, a moisturizer and the occasional face scrub can help you finally achieve clear skin. By putting your best face forward online, you can maximize your chances of employment.

Use Multimedia to Enhance Your Resume

Want to engage hiring managers on social media? Use multimedia such as video and slideshows to showcase your incredible talent and personality.
Not only can using multimedia show off your impressive digital chops, it can also make you seem more intelligent. According to one study from the University of Chicago Booth School of Business, prospective employers rated job candidates as more competent and likeable when they listened to the candidate read their qualifications aloud.

The key to creating an engaging video resume is to keep it short and sweet. Video resumes are meant to supplement your resume—not replace it altogether.

Follow the Right Hashtags

Job recruiters now commonly use social media to find the best talent. If you want to get first dibs on the best jobs, you need to be following the right hashtags on LinkedIn, Twitter and other social media sites.

First, use a free software service like IFTTT which allows you to automate your job search by creating customized processes across several digital channels. You can use it to follow hashtags like #jobopening, "freelancejobs" or something more specific to your field.

With IFTTT, you can instantly get notified of job updates from companies which use these hashtags. Along with helping you apply more quickly to job postings, this tool also allows you to build your network by commenting on/sharing relevant posts from the companies you're following.

Join Social Spaces for Networking

You probably don't need to be told that networking is vital to your career success. When it comes to finding a job, who you know is often just as important as what you know.

Facebook groups, Twitter chats and other social spaces can serve as powerful networking tools for job seekers. Many job seekers have boosted their careers by joining groups related to their interests, building connections within that group and then leveraging them to find a job.

However, don't expect the job offers to start flowing the second you join. According to a 2017 study published in the journal Management Sciences, connecting with individuals online likely won't lead to job offers unless the connection is a particularly strong one.

In other words, you should use social media groups to expand your network. Then, it's up to you to foster genuine relationships with the right connections.

Get Noticed with a Video Campaign

Companies use video campaigns for job recruitment all the time. So why can't you use it to attract their attention?

To land an interview at your dream company, consider creating a compelling and interesting video campaign that tells your story. Tag the company in your video and use relevant hashtags.

Then, get your friends to share it using ClickToTweet, a Twitter tool that allows them to create a quick, Tweetable link. This will ensure that your video is seen by the company and—with any luck—impress them.

Write an Engaging LinkedIn Bio

LinkedIn is teeming with job recruiters who are searching for potential candidates. If you're open to being headhunted, make sure that you signal that by enabling the "looking for opportunities" function on LinkedIn.

Once that's enabled, focus your efforts on crafting a professional bio that will grab a headhunter's attention. The secret to getting noticed is by being clear from the get-go about what you have to offer them—not the other way around.

Don't forget to show your personality and write in first person to make it more engaging. Turn it into a captivating story that highlights your skills and demonstrates why you're worth their time.

Become a Subject Matter Expert

It's one thing to say that you have skills on your LinkedIn profile. It's another thing entirely to demonstrate them through the content you post.
To impress job recruiters, your social media accounts need to demonstrate your vast knowledge and skills. Keep up with the latest in your industry, share content from companies you have on your watch list and publish your own insightful content that others will want to share.

Stay consistent by using a content scheduling tool like Buffer or Hootsuite. By keeping your messaging consistent across channels, you can save yourself time while building your personal brand.
Remember Your Etiquette
When you finally decide to reach out to potential employers, don't forget to practice digital etiquette. You wouldn't walk up to someone and demand a job without first introducing yourself, right? The same holds true for social networking sites.
In your first message, politely introduce yourself and clearly explain what you have to offer job recruiters. By showing them your value and your professionalism, you can make a great first impression and maximize your chances of employment.