Thanks to technological advancements, gaming has become very famous as a form of entertainment, with adults and children all over the world, now indulged in gaming. Manufacturers have followed it carefully to try better the gaming experience. There are so many brands of gaming chairs on the market, but still, some gamers have a hard time finding an excellent chair for their preference.
Among other reasons, the primary cause of people not purchasing gaming chairs is their expensive nature. Is there a way around this? There are a couple of budget gaming chairs that could be appropriate for gamers, and here is the perfect list: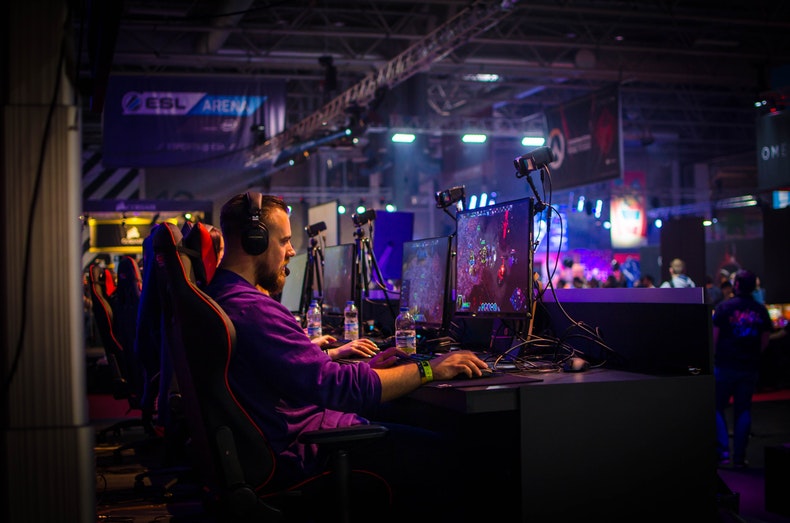 Merax Upholstered Folding Sofa Couch Lounger
Have you thought of a gaming chair suitable for your living room for gaming, reading and watching TV? Well, the Merax Upholstered Folding Sofa Couch Lounger is a comfortable gaming chair that can do this for you, and on a budget. This gaming chair has memory foam padding that is comfortable to sit on, supporting your back with room enough for a stretch.
This chair is super adjustable and effortlessly folds for convenience in storage, and reclines to a 180-degree limit, hence can be used as a gaming chair, a sofa or a bed. However, this floor-based gaming chair does not have an armrest and has a suede fabric cover that can be prone to stain, but under $100, it is worth the money.
Homall Executive Swivel Leather Gaming Chair
If you are looking for an ergonomic high-back budget gaming chair, Homall Executive chair should be your pick. It spots a fearsome design that is equipped with a headrest pillow and a lumbar cushion for added body support, not to mention, an impressive weight capacity of 300 pounds.
The ergonomic design of this chair is high-back to cover your entire spinal column and body-hugging to conveniently adjust to your body, with a perfect recline of 180 degrees. This chair features premium-class PU leather that is appealing to gamers, stain resistant and hassle-free to clean, and an excellent reclining mechanism which is its huge selling points.
Giantex Executive Racing Style Chair
The Giantex Executive Racing style chair is available for under $100 and can double as an office chair or a gaming chair. The materials featured in this chair are Faux PU Leather, mesh fabric and Nylon which make it eye-catching to users.
This model has an ergonomic design like would most gaming chair, with thicker padding than that in mesh office chairs, which makes it cushy and comfortable for the backrest. The armrests are also padded, which adds to the comfort. This chair has five-wheeled casters with a 360-degree swivel mechanism, making it possible to accommodate a weight of up to 264 pounds.
Computer Gaming Racing Chair Coavas
Computer Gaming Racing Chair Coavas spots a PU Leather cover wrapping thick padding that is comfortable to sit on. The beautiful frame of this chair can fit into the décor of any room, taking a maximum weight of 280lbs.
The Computer Gaming Racing Chair Coavas can be rocked back and forth, featuring a pneumatic gas lift for height tuning, as well as a 360-degree swivel wheels. The chair has a headrest that supports the neck region and softly-padded movable armrests for wrist support.
V Rocker SE Wireless Video Gaming Chair
The V Rocker SE model is one budget gaming chair with an impressive surround audio system. It has two forward facing speakers, a powerful subwoofer along with an interactive wireless audio transmission for the desired sound experience. This chair is appropriately padded to offer full back support for your entire spinal column.
Its side control panel allows you to adjust the volume and bass to your liking. This chair is further foldable hence convenient to store and save up on space. It may not have armrests, but this chair is without a doubt a feature-rich accessory to consider for a boost in your gaming experience.
Furmax Office Chair PU Leather Gaming Chair
Like other gaming chairs, the Furmax Office chair has an ergonomic design layered with PU Leather that is easy to clean and resistant to fade. This chair ensures maximum back support with its high-back design that covers you from your lumbar region all the way up to your headrest. The chair further has a bucket seat that is a sufficient and comfortable surface for gamers through long gaming hours.
For tall gamers, the Furmax Office chair can adjust for height. Its armrests are adequately padded for extra support of the wrist and shoulders. It has a 360-degree swivel mechanism with five-wheeled casters to support its sturdy frame for a smooth movement across the gaming room. Therefore, this chair can withstand a maximum weight capacity of 280lbs.
It can be agreed on that gaming chairs are a necessity for all gamers, and since there are choices available for players on a budget, it should not be so hard to find an appropriate chair for your needs.