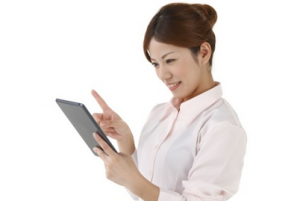 Everyone wants to share their experiences
In 2007 World Economic Forum, Chad Hurley [founder of YouTube] was asked " Why do people put their videos on YouTube?"
What's your answer?
Since the invasion of Social Media to everyone's life, more and more people succumb to sharing what's on their mind and what they are doing as a way of bonding and connecting with friends and family all around globe and keep them updated. Over 800 million active Facebook users log in everyday and exchange Intel and highlights of their life. If you don't have a facebook account, your either an extinct dinosaur or you repel exposure. Nevertheless, I urge you to have one.
"By using these communication platforms, it's a brand-new idea to utilize this as a means for promoting products and services. The word " social commerce" has circulated much lately. It has been noted in 2011 that many companies failed to sell things and turned their attention to social media for advertising hence getting noticed and incur sales with the use of Facebook's free service."
Reviews on Social Media cannot be controlled
No, to answer the question above. There is no way you can control what your readers/ followers have to say about you or your products. Otherwise, they can either hide you from their feed or delete you as a connection. Promotion needs careful timing. What works today might not work tomorrow. You have to understand that Social Media is not a market –it's a place of personal exchange. Some people have not yet quite adapted the business outlook that FB offers. They get annoyed with advertisements and the flooding of promotional products that occupy their newsfeeds. But take heart, there's a fine line to effective advertising using your page.
It's impossible to please everyone right? The commercial use of your SNS is not a guarantee for success in business. However, I'll show you some techniques that are more or less effective when it comes to getting more positive feedbacks for your business: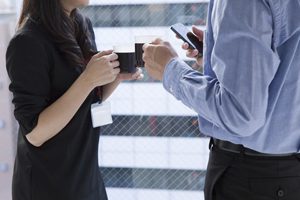 How to get value in Social Media Sites
1. Hit it using substantial content that would urge them to take action.

Use humor; avoid provoking violence or anything that will give off negative vibe. You can encourage discussion but remain liberal and unbiased at all times. Give your page that happy aura and empathize with your readers by inducing solutions to their problems with the use of your product/service.

2. Entice the readers by using:

Game
Quiz
Questionnaire survey [not the boring type] –something that is beneficial and fun for them
Thought-provoking questions
Videos & apps

3. Don't entirely rely on "Friends" alone for marketing

Optimize your content in a way that anyone with a smartphone can access you anywhere. Synchronize the delivery of your business as a whole by posting similar contents in all your SNS Connections to Instagram, Pinterest, Tumblr etc. Feed and breed all these channels with "valuable" contents that are purely catchy to consumers and not just nonsense marketing lines.

4. Have decency with your endorsements

It can be a relief knowing that your social status is not the same as that of a celebrity who gets bashed on a daily basis through twitter and other channels. At the end of the day, if you have the right attitude towards life and you reveal more kindness and positivity towards others then reviews/comments won't matter that much. It all boils down to the value that you offer.
You might also be interested to read: