There are numerous online trading platforms that anyone intending to trade can use. This presents a challenge when trying to decide which of them would best serve your investment goals. This top-four list includes the best social trading platform, the best for online brokerage, the best forex exchange trading platform as well as the best cryptocurrency trading platform. This list is based on an analysis of several reviews of the different trading platforms available online.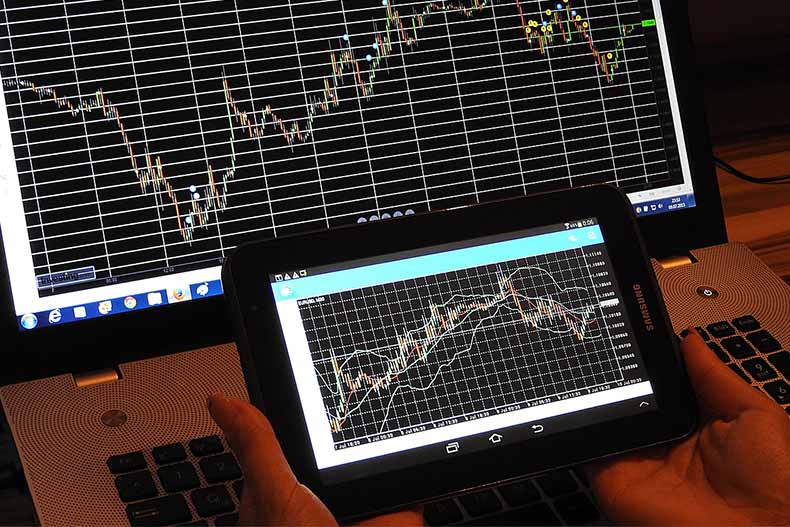 Best for Social Trading:
eToro
A review of social trading platforms reveals that eToro outperforms all the other social trading brokers. Based on over 100 factors, eToro scores impressively high. Started in 2007, the platform has been operational for over a decade. It has 24/7 customer support and is used by more than 6 million traders. One eToro review revealed that it has tight spreads from 3pips and noteworthy leverage up to 1:400. The platform offers a demo account upon registration in addition to other trading instruments and offers. While eToro is a social trading platform, it also offers CFD trading.
Best for Stock Brokerage:
E*TRADE
E*TRADE is an excellent online trader if you are looking to do stock brokerage. It excels in low-frequency trading, long-term investing, multiple market trading and research-based trading. The minimum deposit required to get you set up on E*TRADE is $500.  Its web-based platform is, perhaps, one of the most advanced in the online trading space, yet, relatively easy to use even for a beginner. The E*TRADE mobile app is designed in a straightforward, user-friendly way. It boasts of the best trader resources in the stock brokerage niche.
Best for Forex Trading:
Pepperstone Limited
Pepperstone Limited is an MT4 broker that controls a large share of the online trading market. Owing to its huge size and the depth of its market, Pepperstone is able to set its pricing costs at a rate much lower than most other platforms. This platform allows traders to invest in an array of trading platforms, including WebTrader, MetaTrader, and cTrader. You can also carry out your trades via mobile applications for tablets, Android, and iPhones. Additionally, Pepperstone Limited offers tight spreads that small investors can take advantage of. Its platform is tried and tested, reliable and secure, where thousands of traders meet to trade every week.
Best for Cryptocurrency Trading:
Coinbase
Since 2012 when the platform was created, Coinbase has been the cryptocurrency wallet of choice for many interested in digital currencies like Bitcoin, Ripple, and Ethereum. It is also the most popular platform for cryptocurrency trading. One big reason why many prefer Coinbase is that the platform has streamlined the process of buying, using, storing and trading cryptocurrencies in a secure manner.
Whether you want to do social trading, exchange some currencies, do some stock brokerage or trade with cryptocurrencies, there is an online trading platform that would best fit your needs. But whichever one you choose, remember to invest conservatively. You would rather start small and increase your investment as you achieve the desired results.