Propelling your business to the point where you are ready to attend trade shows is – for want of a better phrase – a really big deal.
You're on the fulcrum of absolute success. You've got the backing behind you, the start has been good, the customers are flocking and you're on steadier ground than you ever imagined you would get to. All you need now is to cement yourself in your industry, become a leader within it – and exhibiting at trade shows is about the best way to do it.
Trade shows offer you a chance to be in command of your own narrative. You don't have to rely on talking to customers or other businesses using advertising; you can be right then and there in the moment, in the thick of it, discussing the future. You can enthuse about what you have to offer and persuade customers to sign up. Even if you don't see an immediate return in terms of orders or additional clients, you still exhibit yourself as one of the big fish within your niche.
So it stands that trade shows are a great idea, one that can nurture and help to further your business in many different ways. The only thing that's left is figuring out how the entire show is going to go down, and that… can be a little trickier to master.
If you've never done a show before and are in the process of planning your first, it's going to take a lot of thinking and figuring to get onto the exhibition floor. In an effort to make your first time as easy on you as possible, here are a few golden rules for what you do and don't need to take along with you.
YES: Your Staff
Going to a trade show and manning a near-empty booth isn't a good look.
"But," you might be thinking, "what if I don't have staff? What if it's just me and my idea?"
This is a real problem for a lot of fledgling companies who are going to their first show. As you're still in the early – though promising – stages of growth, you might not have a huge team to call on to help you with the exhibition.
So what are your options?
You don't need to suddenly hire an entire workforce just so that your company can appear larger than it truly is, but you do need to hire some temporary staff. These can be casual workers, from admin assistants to help with order processing right through to trade show models to ensure that any potential customers always have someone to speak to.
Of course, this doesn't come without an expense – but a trade show is all about showing the best parts of your business. You might be the best salesperson in the world, but there's only one of you. Hopefully, there's going to be more than one person interested in your exhibit – so you're going to need some assistance to lighten the load.
The number of people you take along with you (or hire for the event) depends entirely on the size of the show. If it's relatively small, then you can manage with two or three additional people. If, however, it's the defining show within your industry, then you're going to want to expand your ground team so that you have all the bases covered.
NO: Your Entire Product Line
If you're showing your company off, you might think, then you're going to want to present the full picture. If you make products, then it can be tempting to take along the entire product line so you can showcase everything. That way, you might reason, you're not going to miss any opportunities for promotion.
That might be the case in concept, but the reality is that your exhibition is going to be too varied to have any cohesive theme. You don't need to showcase every single product you offer. For services businesses, you don't need to develop information packs and banners to talk about everything you can possibly do.
Instead, pick a maximum of three areas of your business that you feel you are especially adept at. These become your headliners. If people want more information on other options, you can show them to your website to learn more – but you should be focusing and pushing just three main areas.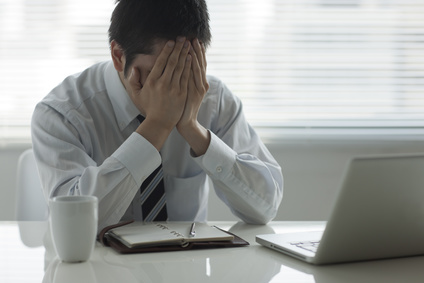 Not only does this help you curate a cohesive message, but it's also easier for everyone involved. If every person on your staff has to learn about your entire range of offerings, then there's going to be gaps in their knowledge. You could find yourself in front of a customer, asked a question, and have no idea of the answer because you have been trying to cram the entire history of your business into your mind. As you probably learned when you were at school, cramming is never a good idea.
By focusing on just three products or areas, you can specialize and ensure you know the answer to any question that is thrown at you. It's by far the best strategy, so don't be tempted to overload on information to the point that detail actually gets lost.
YES: Business Cards and Flyers
While you may do business directly at trade shows, you don't want it to be the end of the line for the promotional activities available to you. Don't see shows as just about the moment; they're a form of advertising for the future as well.
Printing costs for business cards, flyers and other materials that you can distribute might seem excessive, especially if you are handling other costs at the same time. Nevertheless, it's one you have to bite and just order them. If you don't have additional material, you're relying on your potential customers to be able to remember you. Frankly, that's not going to happen – there's just too much information at these shows for every person to be able to remember all the companies they have seen.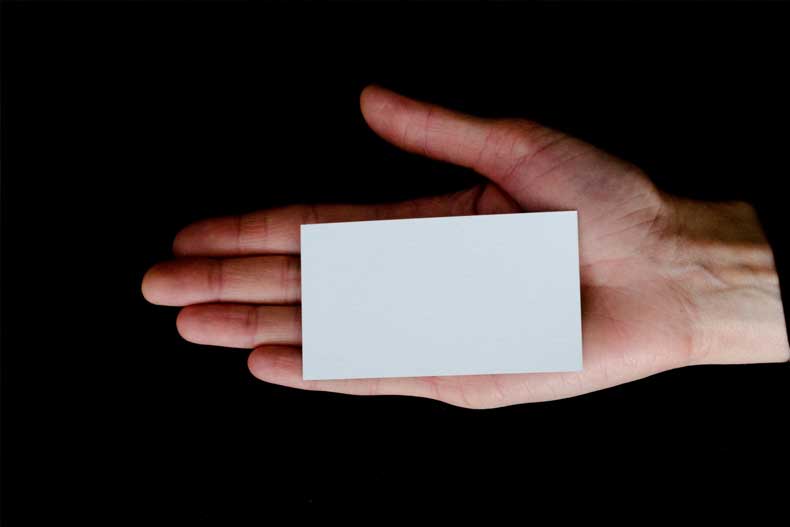 If you are particularly concerned about the cost, do try and see it as an investment into the future. These materials will not only be useful for the show. If you order more than you eventually use, then you're still going to have them ready for further promotional events in the future. Take advantage of bulk offers to keep the individual prices down, knowing that – one way or another – you're going to be able to use them to promote your business at some point.
NO: Flashy Techniques
In the midst of preparing for your first trade show, you might see suggestions that you need to do something special. Or, SPECIAL!!! Something that is going to capture the attention of the crowd onto your business; something that everyone will remember.
You'll see companies at trade shows that do this. They will offer free goodies to anyone who asks, or put together elaborate dance routines by professional dancers in the hopes they will be noticed.
It's a waste of money, not to put too fine a point on it. You're going to be noticed at a trade show whatever happens; it's a venue where people will mosey around and investigate what appeals to them. If you go down the route of trying to do something flashy to capture the attention of all, you're spending a lot of money on trying to attract people who will never be interested in your business.
Think about it for a moment and you'll see the inherent truth of it. Let's say you have produced and sell a blender, so you're going to a kitchen trade show to display your wares. You decide that to showcase the blender, you'll offer free smoothies to everyone at the show who asks.
Is it a nice thing to do that will attract attention? Absolutely, but not necessarily for the right reasons. You don't just want eyes on your company, you want eyes on your company from people who will potentially spend money with you. If you spend a fortune investing in smoothie ingredients, then there's no doubt they will be snapped up by passers-by… but those passers-by might have no intention whatsoever of buying one of your blenders. You can find yourself effectively spending a fortune to attract people who have no interest in your company but, sure, they'll take a free smoothie if you're offering!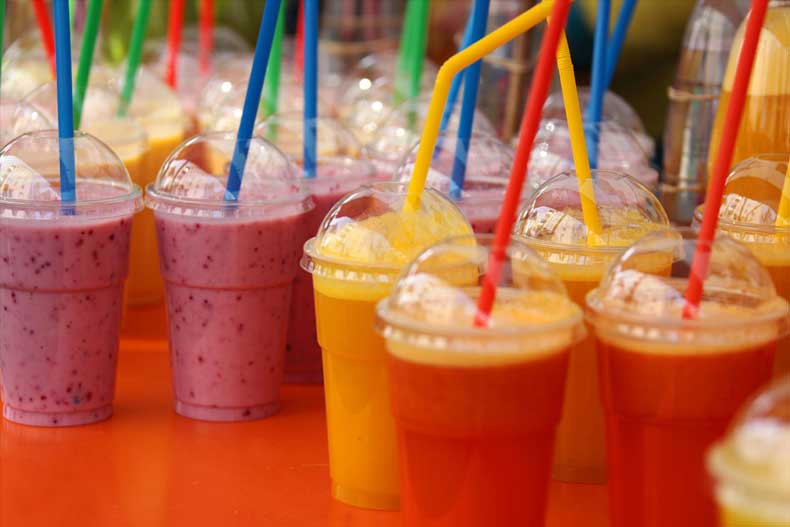 You're far better off to focus on the people who are genuinely interested in your company. That might result in fewer people milling around your stand, but at least it means you can be sure that the people that are there are there for the right reasons. If you want to offer something to your customers, then you could always double the usage of your promotional materials – pens, for example, can be printed with your company name and still provide a nice gift for interested parties.
Keep It Simple
An effective trade show should be well-staffed, efficient, and focusing on attracting the right people to what you have to display. Restricting your planning and finances into these key "YES!" areas is ultimately going to give the best experience possible, so your business is always going to emerge from the show as a winner.