There's a new way to fly, and it's called air taxi services. These are airborne transportation services that can take you from one place to another quickly and easily. Whether you're a busy executive looking for a fast and efficient way to get around town, or an academic researcher trying to find the most cost-effective way to travel, air taxi services could be the perfect solution for you. Successful entrepreneurs like Rob Wiesenthal, Founder, and CEO of Blade Air Mobility, have claimed air taxis to be an important part of the new aviation trends.
But what exactly are these services, and what do you need to know before booking a flight? In this post, we'll take a closer look at air taxi services and answer some of the most common questions people have about them. So read on to learn more!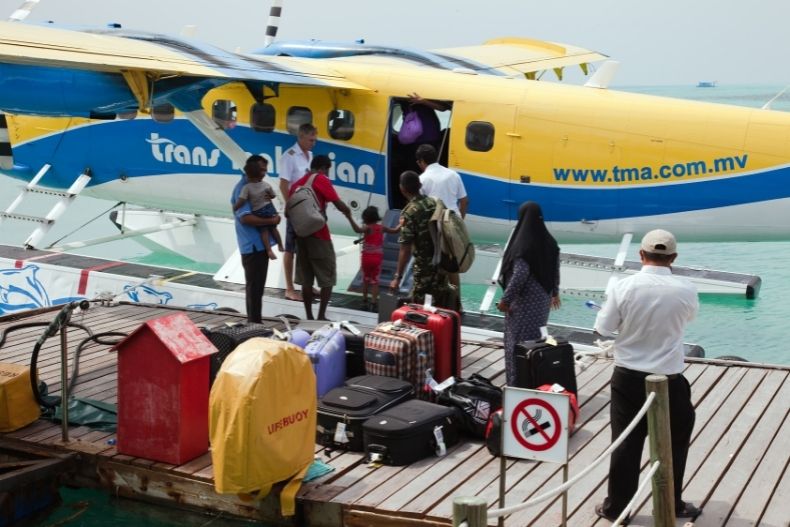 What Are Air Taxi Services And How Do They Work?
An air taxi is a small commercial aircraft that makes short flights on demand. These flights usually take the passengers from one small airport to another similarly sized airport. Air taxis are comparable to what you would find at a larger commercial airport, except for a few key differences:
The air taxi services require a smaller runway for takeoff and landing. This means they can land and take off from airports that have been designed for smaller aircraft. For example, some major cities have specially designated areas where these kinds of planes can park right next to passenger terminals so that passengers can easily get on board after dropping their luggage off at the counter. In addition, there are often special parking lots set aside just for these flights so that travelers don't have to travel across town to get to an airport with a big enough runway.
The Benefits Of Using Air Taxi Services
Air taxis may be the perfect solution for regions with limited airport capacity that cannot support rising demand. Not only would these smaller airports help visitors access popular destinations, but they also provide economic opportunities in areas otherwise wouldn't dream of becoming so due to lack of space or other reasons!
How To Choose The Right Air Taxi Service For Your Needs
There are many options, but not all air taxi services are created equal. For example, some services allow you to book online while others must be booked over the phone. Some may even require a reservation up to 30 days in advance; not much flexibility when it comes to flying on short notice! Additionally, many air taxis offer different luxury levels for customers and this can vary greatly depending on your needs and preferences. So, make sure you research before spending money on it!
The Cost Of Using An Air Taxi Service
Aviation experts are looking into making the air taxi industryair taxi industry more sustainable and affordable for everyone. Why? Because it can be expensive and inconvenient for many people. But companies like Blade Air Mobility have started investing in more affordable options with new technology, and they offer services like splitting the cost by sharing the ride with others! Most services offer a discount if you purchase your ticket in advance or split the entire cost into smaller installments. This is not always required but it will save you some money! So, make sure to ask whether discounts are available for advanced purchases and prepaid rates.
Air taxis are a game-changer in the aviation business. They offer exactly what they promise: a quick and cheap way of traveling, and without the hassle of having to deal with traffic jams or parking your car in a crowded airport parking lot. With more businesses investing in it, it will soon become affordable for everyone! Air taxis could be the perfect solution for areas that are not near major airports and need economic development. Not only would they provide more visitors, but their presence will also increase business opportunities in these regions as well! There are different kinds of air taxis available, with each offering something new depending on what their clients desire. Some companies may focus on creating fast connections between distant cities while others offer short trips within a city. So, whether you want to avail this service, or plan on investing in it, make sure you do your research and be thorough in making a decision.