We think of digital displays and signage as a form of corporate advertising that uses multimedia to display relevant content about an individual business. Most companies are adopting digital solutions over traditional advertising formats due to quite a few factors. If you have not tried it yet, we are giving you ten reasons you need to go digital today.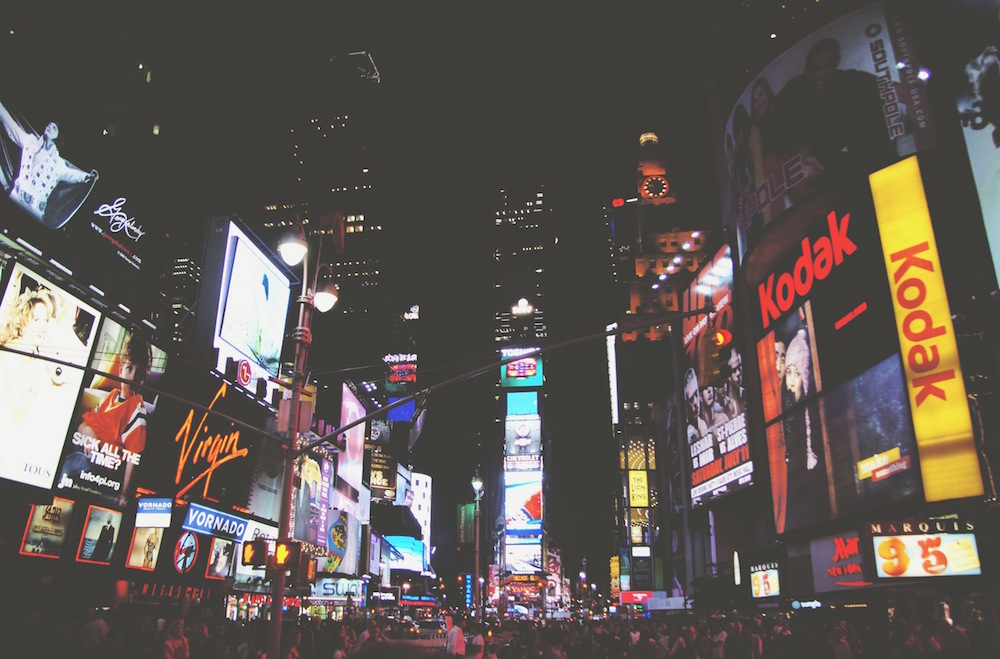 Instant effect
With the rise in the modern content management system, most businesses are enjoying a rapid improvement in their sales and traffic. LED solutions help in creating a better brand image. They are more attractive, and you can opt for a variety of digital signage options at varying prices. From restaurants and spas to fitness centers and retail outlets, everyone is using digital modes of the display over traditional flexes, banners, neon boards and chalkboards. Even a basic electronic display, like a TV menu board, allows the owners to make instant changes to items, availability, prices, and payments.
Multiple options
Traditional signage usually means flexes, banners, posters and neon signs. They were inflexible. Once you printed these or had these made, there were no chances of getting them fixed. Almost all traditional options are subject to regular wear and tear. They need sufficient budget for repairing as well. With digital signage, you can easily customize your logo, name, menu items and correct mistakes with a few clicks. You can use a single board for multiple purposes. Digital signage is accommodating towards changes. Unlike traditional signage, you do not need to discard these signboards at all.
Collect data using digital signage
Using traditional signage meant a one-way communication. Digital signage allows you to reach out to your target market and gather data by asking your customers to respond to a few easy questions. The data you collect using your interactive digital signs will be beneficial for your future advertising efforts. This will help you make the right menu choices, product packaging, pick the correct product and services launch location and much more. Digital displays and interactive mirror displays have become imperative in the lives of thriving businesses.
Saving big bucks
Digital displays have a long lifespan. Usually, indoor displays serve longer due to less wear and tear. They are amicable towards regular edits. Maintenance is as easy as maintaining your home LED TV. Depending on the kind of display you go for, you may want to refer to an expert occasionally for software updates. The two-way displays at retail marketplaces and malls require more frequent updating since people use them more at often.
Entice your customers
Every business needs a "Wow" factor. No matter how mundane your products and services are, if you can package and present them correctly to the correct audience, you will not have to worry about breaking even. Digital displays have an elegant charm that easily entices potential buyers. Many companies choose interactive signage to test the waters for new products and services. You can animate digital signs and add videos. This helps in peaking their interests about your company.
Use them as a source of information
Just as you can collect information about your potential customers from your interactive signage, make sure your client gains knowledge about your brand from the same. You can use tools including static media, animated videos, interactive profiling, and sound to illustrate the concepts more memorably to your customers.
Combine local content with shared content
If you have multiple outlets, this will be especially helpful for you. With the help of a working CMS platform, you can collect and combine data from several locations. Narrowcasting becomes much easier when you pick a reliable digital signage partner. You should always include some general information about your business, in combination with accurate information relevant on for that location.
Digital signage reduces waiting time
This is very true for those trying to book spa treatments, menu items in a restaurant or even shopping items from a gallery. Correct positioning of static digital displays will also help in guiding your customers to the right counters for the good products. This will make the picking, paying and purchasing process much smoother. If waiting is rather inevitable, you can introduce exciting videos, music or animation to keep your customers engaged and entertained during their waiting periods.
Enhancing brand image
This is true for all businesses big and small. On the one hand, digital signs can disseminate information about your business and on the other; it can elevate your brand image. Using high-quality displays elicit a sense of respect and reliability. People are more willing to pay for services that offer the latest amenities. If you can promise your potential customers lessened waiting times and better customer care, they will not mind paying premium prices. Using digital signage automatically brings a premium badge to most businesses around town.
Added revenue is always possible
If you are thinking of investing in multiple digital displays, you should also think about brand ads. You do not have to apply to all your content on the digital display. You can always break the monotony by casting other brand ads and videos on your screens. You can give specific run-times and enjoy the easy money while other brands use your digital signage "on hire."
Electronics signs are as useful as their messages. Not all TVCs make an impact. The ones that do, usually invoke strong emotions or carry active content. Getting a digital sign is not enough. You need the correct content for the correct audience. This is a powerful tool cum platform for you to uphold your brand. You can use it to inform your customers, clients, and investors of your daily business activities. Out of home advertising can be very useful for several organizations and businesses to spread awareness about their brand values. If you have the liberty of finances, you should go for large format LCD displays with suitable content. Choose a flexible CMS platform with some plugins for ideal content management.