Getting some face to face time with potential clients is a crucial aspect of nurturing leads and closing deals. It's easier to read your prospect, understand their needs or concerns, and convey your solutions.
By setting appointments, you're more able to build a solid relationship with your customer. And nowadays, that is a key factor in driving the growth of your business.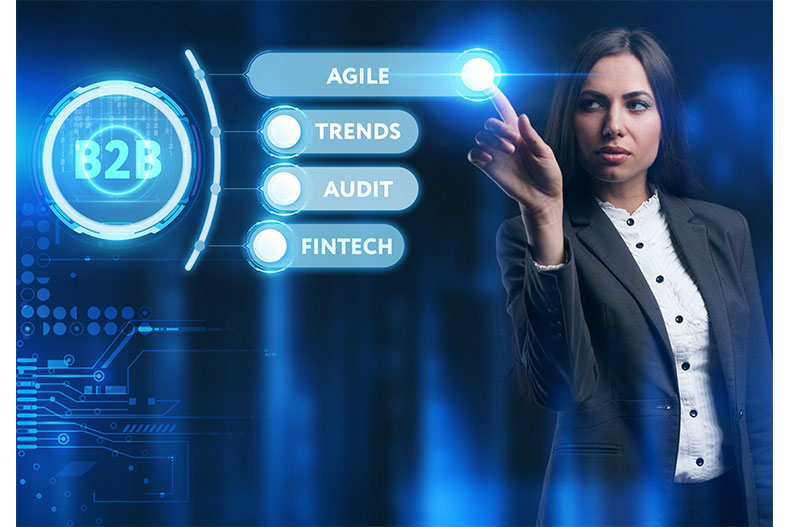 B2B Appointment Setting
The process of B2B appointment setting involves calling prospective buyers to better rank their likeliness to convert into a customer, scheduling meetings with warm leads, and delegating accounts amongst the team.
Appointment setting allows your marketing and sales teams to have an upper hand when working to generate leads and bond with a buyer on a more personal level. It requires certain skills to benefit from the process, such as assertiveness, organization, research, and a little patience.
A company can benefit from appointment setting for the following reasons.
● It streamlines the efforts of your teams so they can use their time efficiently.
● It helps your marketing and sales experts build better relationships with potential clients.
● It shortens sales cycles.
● It ensures that your teams are pitching to the decision-makers.
● It boosts awareness of your brand.
So how can you become a pro at B2B appointment setting to save time, expand awareness, convert more leads, and gain revenue opportunities? The following is a list of tips to help you crush the appointment setting game.
#1 Always be prepared.
You don't always get the response you want the first time you cold-call a prospective buyer. They might not have the time or be in the mood to hear your pitch.
That's why when you get a lead on the phone, don't try to wing it. Do your research beforehand so you know how to best relate to their needs.
It's important to find out as much background information as you can about the lead. You want to understand their company's pain points and goals so you are able to anticipate the questions they might have.
#2 Be organized.
Make sure you have clear goals, timelines, and a strategic plan of action. Give yourself ample time to create a well-planned agenda. This will be a key driving factor in keeping your marketing and sales teams on the right track.
#3 Make sure your lead has enough time to talk.
Before you jump the gun and begin your spiel, be sure to ask if the person you're speaking to has the time to hear you out. It might take a few cold calls to have a conversation longer than one minute.
By asking your prospect if they have a minute to listen to your sales pitch, you show appreciation and respect for their time. If the prospect needs to reschedule, you have the opportunity to plan for the next phone conversation. They also might receive you in a better way when they are expecting your call.
#4 Differentiate between MQLs, HQLs, and SQLs.
It's also wise to distinguish and categorize your qualified leads. This allows you to tailor your agenda and timeframe to their specific needs.
A marketing qualified lead (MQL) is one that is at the first stage of the buying process and usually generated through tracking specific behaviors or engagement and conveyed through closed-loop reporting. A sales qualified lead (SQL) is at the next stage of the process and has been deemed a potential customer by the sales team.
Next, a highly qualified lead (HQL) is one that both the marketing and sales teams agree is likely to convert into a customer. A lead becomes highly qualified when they've answered basic qualifying questions and expressed interest in hearing more about your services or even speaking with a sales representative.
A sales call or appointment with each of the different kinds of leads mentioned above requires a unique approach. It's crucial to qualify your leads before reaching out to them.
#5 Be assertive but NOT aggressive!
B2B appointment setting requires a certain set of skills to achieve success. You need to know how to strike up a meaningful conversation and show determination, but you don't want to get on anyone's nerves.
Remember when calling a prospect to be assertive but NOT aggressive. Take the time to ask the right questions to generate interest.
#6 Deploy a pay for performance appointment setting strategy.
Pay for performance appointment setting describes only paying for outsourced lead generation services when appointments are set with a prospective buyer. There are multiple benefits to implementing this as a solution.
You should use a pay for performance structure to save money and allow your representatives to focus on highly qualified leads. It also helps you streamline your efforts to promote growth.
#7 Prepare multiple touchpoints.
More often than not, successfully scheduling an appointment requires four to five calls. Plan each call wisely by determining multiple touchpoints to discuss with the prospect.
#8 Leave the BANT approach behind.
BANT stands for Budget, Authority, Needs, and Timeline. It's a framework that marketing and sales teams can use to qualify leads and know which ones to pursue. But the days of implementing this approach are long gone.
BANT no longer applies to most B2B companies for a few reasons. Budgets don't come first anymore, authority is distributed and it's important to identify the prospect's needs before you call.
#9 Get a referral for more leverage.
A referral definitely gives you an upper hand when reaching out to your appointment leads. Potential customers are more likely to trust you and hear you out when you've been recommended by someone they value within the network.
#10 Always follow up and follow through.
Sales can be considered art. It takes a certain amount of tenacity, confidence, and determination. The key to succeeding at the B2B appointment setting is remembering to follow up with your prospective leads and follow through.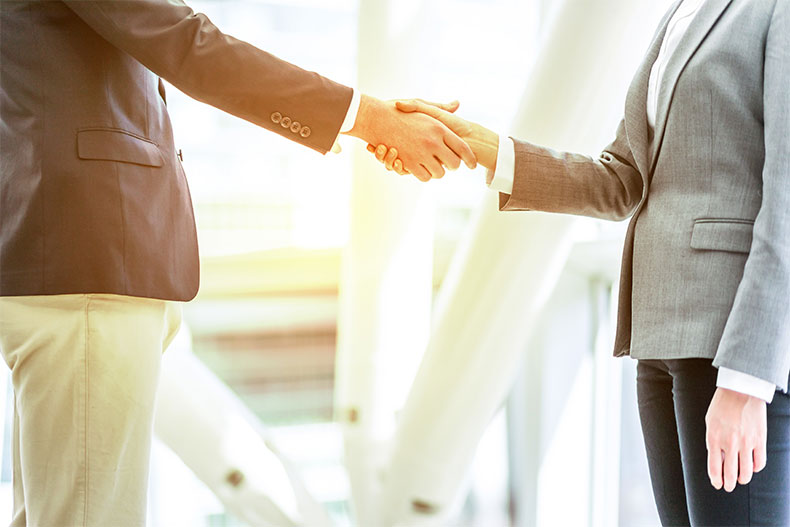 Conclusion
Appointment setting is an extremely useful tool for all B2B companies to utilize. It offers a way for you to build longer-lasting relationships with your customers and grow your business smarter.