In the working scenario of Globalisation, firms, corporates and organizations have revolutionised their way of working by cultivating global personnel and an international client base. With these additions to the workplace norms, it has become a requisite to set up the company's remote office to Work From Home (WFH). The year 2020 acted as a catalyst in shifting the operations of the global workforce. Be it in Accounting, Digital Marketing, Web Development, Sales or Technical Support, and other professions have adopted remote working across various sectors.
Technological transformation and digitization have led companies to adopt online platforms and apps to ease their office hassles, contributing to efficient communication, collaboration, and processing. Simple email communication poses a risk of getting lost in the thousands of work emails sent every day. With cloud-based facilities, it has now become easier to optimize your remote accounting home office without being tech-savvy. These digital tools aim to stay organized and keep in touch with your teams as well as clients as they can access documents and collaborate with the business partners.
Here are 15 tools which can supplement your business and boost your remote accounting home office: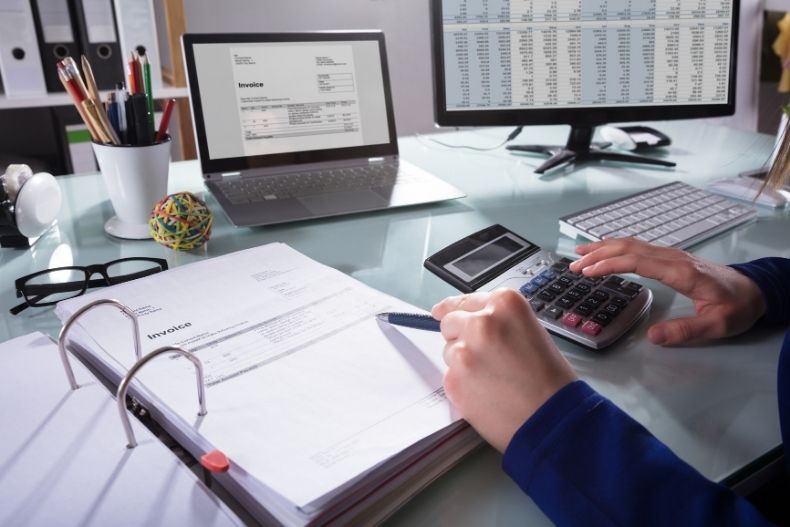 Practice Ignition
Practice Ignition is a cloud-based onboarding tool which assists you in furnishing a flawless onboarding experience to your clients. This software is an accounting automation solution designed for catering to clients' proposals where they can read, sign and pay at once. A huge time saver for the client as well as you, this platform is endowed with the core capabilities of business systems. The site offers client proposals, recurring billing, client management, engagement letters, business dashboard and digital signatures.
Google Drive
Google's G Suite apps and Google Drive provides a cost-beneficial way to drive collaboration, communication and sharing of files easily among the business teams and clients on all devices. It hosts a variety of features such as Google Docs, Google Sheets, Google Slides which helps in creating collaborative presentation slides and sheets in real-time with the clients. The best thing is Google Slides is hosted on the cloud, therefore you never lose your content. The Software as a Service (SaaS) platform makes it easy to perform an array of business operations, including accounting.
DocuSign
DocuSign is a platform to manage electronic agreements. It offers the clients to perform e-signatures on various devices speeding up the workflow. Signatures and documents once uploaded are encrypted with digital secure technology. After reading the business document carefully, the clients can sign it. Its cloud storage gives the ease of accessing the documents and signatures whenever the clients or firm requires them. The software makes remote working a bliss for everybody. Small and large businesses, both can leverage DocuSign to reduce manual human intervention and automate tasks.
PandaDoc
PandaDoc is a Software as a Service (SaaS) which is document management solution software. The tool hosts document automation with built-in electronic signatures, document builders, CPQ Functionality. It makes the task of creating, delivering and sharing documents online easier. The clients can place their signatures on legally binding documents from the comfort of their homes. Thus, PandaDoc makes remote working an amazing experience for users across the world.
ClientHub
ClientHub is verification as a service (VaaS) which uses advanced technology and verification strategies to automate client interactions and unblock your firm's work. Their smart search engine filters the lead clients to find top prospects, collect client documents, resolve their queries and share files with a single click. This helps prioritize sales follow-ups, reduces expenses and burnouts and achieve a firm's full potential. ClientHub can be a game-changer to revolutionize business workflows.
HubSpot ServiceHub
HubSpot ServiceHub is a web-based platform which makes your business team adept coordinating and systemizing the approach to address customer's worries, helping you to guide and care for them. The site anchors prime features such as email scheduling, meeting schedules, live chat, contact management, conversational bots, telephonic support etc. to provide a supplementary base to your clients.
Google Hangouts
Google Hangouts is a communication platform developed by Google to help people connect online through various communication channels like texts, video and voice calls. It caters to one-to-one secure, easy-to-join online meeting with your clients. The easy to use platform is integrated with Google+ and Gmail. With a simple email address, firms can connect with their clients and share their business ideas.
AccountEdge
AccountEdge is a fantastic accounting tool especially for small businesses working from the remote set-up. The site features double-entry accounting tools- from billing to inventory which can be customized and optimized as per the requirement of the firm and client. You can choose currencies, set tax flexibilities, seek business invoices, purchase and orders to give your accounting business the push you needed.
Pabbly
Pabbly is a web software which provides form creations, email marketing, recurring billing, subscription management and automation on a single platform. It can create applications for collecting online payment from clients, conduct surveys, transfer data between applications and one-stop to send emails to your customers. Pabbly caters to real-time actionable metrics on payments and revenues.
Xero Practice Manager
Wondering how to present a financial statement? Xero is a cloud-based accounting software platform that offers you the chance to manage multiple clients on a single platform. Its unified ledger allows the users to work on the same set of books even if they are in different locations. Its features of automatic bank feed, invoicing, standard business and reporting allows the businesses to flourish by collaborating with clients in real-time.
Zoom
Zoom is an online video-conferencing tool which is perfect to host business and customers' virtual meetings, webinars, video demonstrations etc. With its free plans, the platform can host a meeting of up to 100 clients at once and unlimited one-to-one meetings. Zoom is a great platform to resolve your clients' issues or dispense new information to them.
Dropbox
Dropbox is a file sharing service which gives you the ability to share files and folders with your clients and store systems. Even if your client does not have a Dropbox account they can conveniently access and download documents without compromising their security. Dropbox Business can be used if one wants to utilize more storage and sharing opportunities. All the files are stored and synced in cloud devices. The software offers personal as well as premium plans. Entrepreneurs and small businesses can leverage Dropbox plans to get their hands on higher storage and other functionalities.
ShareFile
ShareFile is a digital file transfer suite that covers the file sharing needs of industries across all niches. With automatic workflow and real-time tracking, the productivity of your accounting can be accelerated. ShareFile helps the firms in document management, document sharing, content collaboration, client portals, sharing and syncing emails etc. The site saves you the hassle of cumbersome FTP, CDs and Thumb drives.
Slack
Slack is a business communication platform which hosts communications, real-time messaging, file sharing, and searching. The software offers chat rooms organized by topics and private groups. Slack Teams grants the prospect of joining a meeting to the clients with a simple shareable link. Its instant searchability and immediate accessibility aids you to be in touch with your customers. Slack Teams are compatible with Google Drive, Dropbox, Zendesk, IBM Bluemix and others. You can seamlessly share your Accounting sheets and other relevant data. Since everything is backed on the cloud, you never lose the sight of your data.
Karbon
Karbon is a work management software for accounting firms which is a collaborative platform for accounting firms to manage workflow, host communication with clients and make accounting manageable. Its Triage feature lets you integrate your emails from various platforms and conduct discussions with your clients, task assignments and activities.
Takeaway
Work From Home has transformed the way of working in an office and has opened up the opportunity to use new platforms to enhance the accounting experience of firms as well as clients. Incorporating these cloud software in your daily accounting activities can speed up the workflow and improve the services and relations with clients. From accounting software to collaboration and communication tools, the digital world has a variety of options to make your accounting exercise smooth and easy.
Once you've identified your needs, you can pick a set of tools from the above-mentioned list. It is then you can prioritize your accounting needs and leverage the software for flexibility. You should go with features that fit your needs. Businesses should go with the solution which can grow with them. All-in-one business management software offers out of the box solutions suitable for businesses of all kinds.