In some of the most advanced cities in the world, local governments are exploring the concept of business for good as a way to balance profit and purpose. Business for good is a principle that encourages businesses to operate not just to earn a profit but also to drive positive changes in the community that they are part of.
These are the kinds of enterprises that Singapore aims to work with and foster. A progressive economic powerhouse, the Southeast Asian city-state acknowledges the important role that businesses play in driving innovation and building a better future. At the same time, successful businesses in Singapore have also been quick to start initiatives that can significantly improve the lives of the current and future generations of Singaporeans. Here are a few of the projects that these businesses for good are spearheading.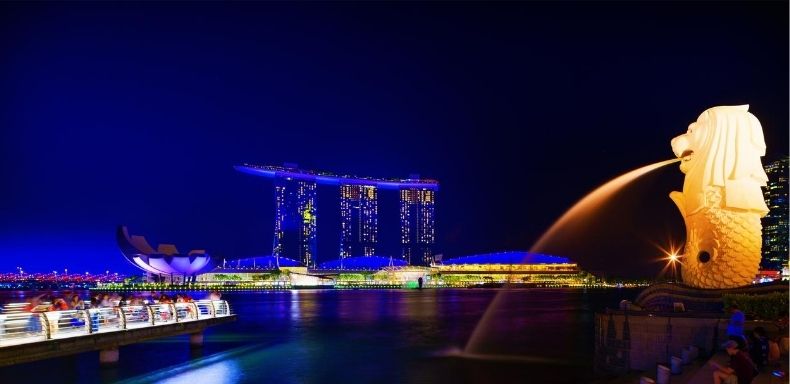 An Urban Vertical Farm That Addresses Emerging Problems
Singapore occupies a little more than 700 square kilometres of land, which makes it a very small country. There's hardly any available space in the city-state where one can conduct traditional agricultural practices that can reliably feed its 5.6-million-strong population. This is a disadvantage that also serves as a driver for innovation, as proven by the local start-up Sky Greens. The company has created the world's first low-carbon hydraulic-driven vertical farming system. Using as much electricity as a small lightbulb, the farm waters its plants using a 3-storey tall pulley-driven watering system.
Jack Ng, the inventor of the company's innovative system, started experimenting with various prototypes in 2009. In April 2010, he signed a Research Collaborative Agreement with the Agri-Food and Veterinary Authority of Singapore (AVA), and by 2012, the company has started its commercial operations. Sky Greens has received numerous awards for its vertical farming system since then.
The company has brought its space- and energy-saving technology to other countries, including Canada, China, Denmark, and Vietnam. Sky Greens provides cities where space is a premium–like Singapore– with another option for sourcing low-cost fresh produce throughout the year, thus improving food security for their growing populations. The company does this while keeping its carbon emissions at a minimum, making it a much more eco-friendly option compared to traditional farming.
A Means to Transform Today's Wastes to Tomorrow's Fuel Sources
The world is on the brink of a climate crisis. Now, more than ever, individuals, communities, and businesses need to work together to reduce carbon emissions and cultivate a more conscientious culture of consuming non-renewable resources. In Singapore, Neste is at the forefront of this initiative. In the past years, what used to be a local oil refining business turned itself around and transformed into a global leader in pushing renewable resources and championing circular solutions. These days, it has one goal, and that is to create a healthier planet for the next generation.
Singapore serves as the base for Neste's operation in the Asia Pacific region, making it possible for the company to introduce its circular and renewable solutions to nearby countries. Since 2010, Neste has been bringing raw materials such as cooking oil and waste animal fat to its facility in Singapore to produce exclusively renewable resources. The company's refinery in the city-state currently has a production capacity of 1.3 million tons, which forms a significant part of the 4.5 million tons of renewable products that Neste produces globally each year. The company produces renewable diesel with 90 per cent less GHG emissions compared to traditional fossil fuels, and it also develops aviation fuel and renewable or recycled raw materials for plastics and chemicals, among others.
Cutting-Edge Technologies That Improve Healthcare and Everyday Living
The digital revolution is not just apparent in commercial and industrial facilities, but it's also quickly transforming communities and the way people live their lives. Singapore is a smart city that harnesses the benefits of digital technology at a rapid pace. NCS is a business that aims to advance communities by developing technologies that can be used for public service, enterprise, transport, finance, and education. Healthcare is also a sector that the company specialises in, and it has used its innovations to help the Singapore government and businesses all over the country stay on top of the COVID-19 pandemic.
The robotic nurse assistant Florence is perhaps one of the more striking outputs of the company. At a time when healthcare professionals are being inundated by growing patient numbers, Florence helps by taking over essential but repetitive tasks such as measuring the patients' vital signs, delivering snacks and meals, and ensuring that patient records are updated in real-time. By taking over this vital work, the robot enables nurses to focus on tasks that require human judgement and directly improve patient experiences. Aside from Florence, NCS has also deployed thermal cameras with facial recognition and an employee management system that facilitates contact tracing efforts. The company continues to innovate to empower its clients and improve the communities that it serves.
The good news is that more and more businesses in Singapore and beyond are acknowledging the role that they play in changing lives and shaping society. Individuals are also becoming more aware of how the enterprises they bring their business to can influence their shared future. By working together to build a better society, businesses and consumers can improve the community that they share and the prospects of the generations that will come after them.