You have probably been following the buzz around blockchain technology and Bitcoin's comeback as a budding entrepreneur. Don't get tunnel vision. The truth is, blockchain and cryptocurrency is not the be-all, end-all tools for entrepreneurs to use for startup growth and success.
Remember artificial intelligence? While blockchain and digital coins fill the digital feeds, AI has been maturing. And now AI is valuable to more industries than ever before. For entrepreneurs just starting out, or those rebooting their business, AI can be more than helpful.
In fact, applications for AI in business have become essential for just about everything an entrepreneur does. According to a recent study, "About 30 percent of organizations with more than 1,000 employees have adopted both VR and AI, and an additional 25 percent plan to adopt the technologies in the next 12 months."
However, leveraging artificial intelligence the right way, and at scale can be challenging. From identity verification to marketing, let's take a closer look at how you can employ AI for a competitive edge in 2020.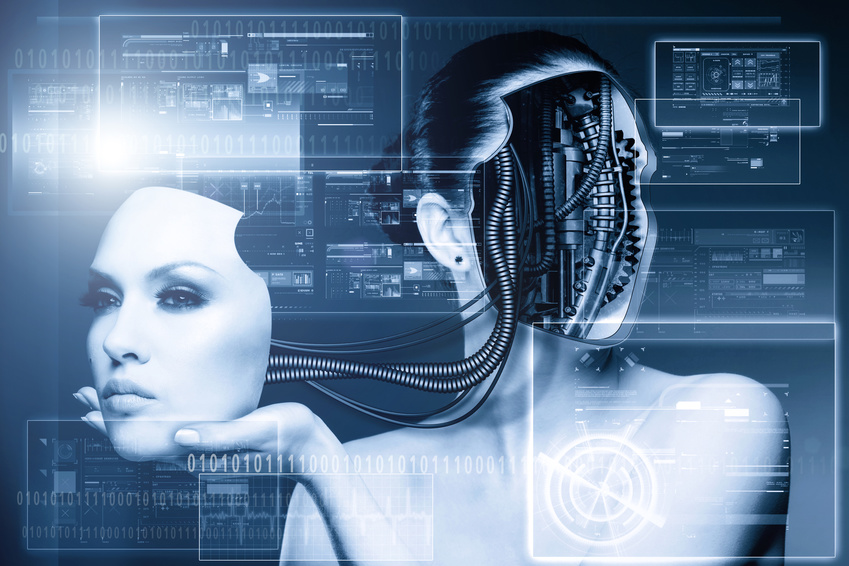 1. Mobile Identity Verification Tech
Increasing security for your business and customers is essential. One way to do this using artificial intelligence is by implementing identity verification technology. This sounds a bit more complex than it is. What identity verification tech does is use AI analytics and face recognition algorithms to verify a new users identification, documents, and more.
And this can all be done via mobile device in an automated fashion. It's also a great way to securely onboard new users, team members, clients, and vendors. This AI tech can be especially useful for entrepreneurs in the global market.
2. AI Continues To Reshape Marketing
Marketing can be challenging when you are just starting out or in your early startup years. But using artificially intelligent software and processes can change this. By using machine learning to examine data, you can identify user patterns and behaviors that will lead to new sales increasing strategies.
A Harvard Business Review report showcased how AI can be used to process data intelligently, like keywords and phrases, to help boost marketing efforts and increase sales by over 50 percent. AI can also be used for social media marketing as well. For instance, entrepreneurs can use social algorithms to find purchase trends for users in your target audience.
3. Entrepreneurs Can Create Efficient Business Processes
When you have a limited budget and resources, it's critical to get the most out of everything you possibly can daily. The good news is that by implementing AI into certain business areas, you can streamline processes for maximum efficiency. This lets entrepreneurs use teams in the most affordable way.
By simply using artificial intelligence in business processes a 25 percent increase in production could be achieved. In parallel, a reduction in resources could be as high as five percent. This makes AI essential for streamlining your startup.
4. Complimenting Your Human Team
Some people think AI will take jobs from humans in the future. This may be true in some areas, but when it comes to entrepreneurial endeavors, AI can be the perfect compliment to the human element. For example, artificial intelligence can free up human team time spent on menial tasks. And the human is still needed, because when an issue gets elevated beyond AI, a human can step in and wrap things up.
This saves time, human resources, and create a stronger startup ready to scale at the drop of a hat. "A key idea is that they will take over the mundane aspects of our role, leaving us free to do what humans do best – tasks which require creativity and human-to-human interaction," Bernard Marr of Forbes explained.
5. Improve Sentiment Analysis For Greater Growth
Using sentiment analysis gives entrepreneurs to see inside the minds and emotions of their target audiences. This is important, since knowing the emotions behind buying decisions can help you understand the buying journey better. When you achieve this, you can tweak your website, digital and print promotions, and cut campaigns that are not aligned with your customers' sentiment, thus reducing costs.
Is AI Part Of Your 2020 Entrepreneur Strategy?
The above five entrepreneur use cases for artificial intelligence can serve as your quick guide to implementation. There are plenty more uses for AI, but the above are among the most important for those in early stages, or just starting out. Building a scalable business is important, because in the digital era things move at lightning speed. If you don't adapt with innovative tech, you may just get left behind.