Small business owners tend to wear different hats as the situation demands. They can be easily overwhelmed with management tasks if care isn't taken.
Several business owners often assume that project management is meant for established brands. Nevertheless, it's a perfect solution to boost the efficiency of your team and promote smooth communication regardless of its size. It will also ensure that every element is working perfectly behind the scenes.
There are automated solutions and resources that can help you to eliminate errors out there. Leveraging them will give you the confidence to take reasonable risks.
Here are five tips for improving the project management strategy of your startup.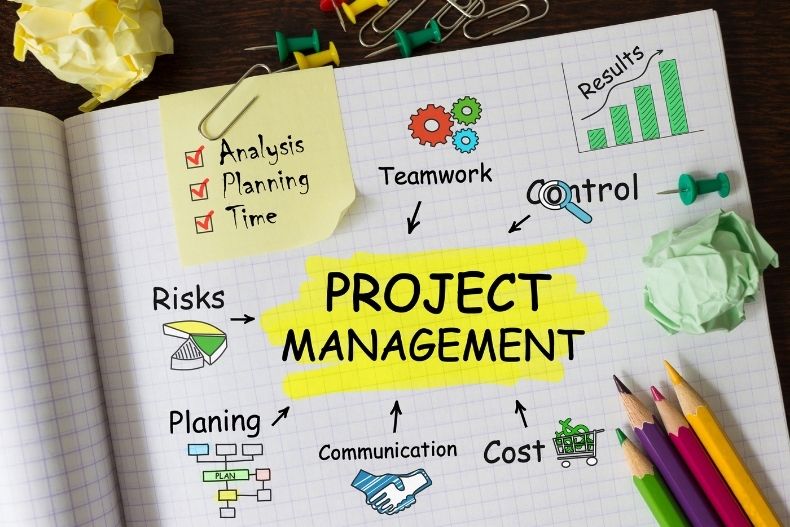 Be clear about your goals
Ensure that your goals are realistic and SMART to avoid wasting resources. Set aside time to design a robust project plan and identify the steps you need to take. In case you encounter challenges along the way, see them as an opportunity to learn and get closer to success.
Detailed workflows will serve as blueprints for managing your projects. More so, it can help you create a clear picture of your goal. Try to focus on the problematic areas first.
Make sure that you document your workflows properly. Most people prefer using visual guides to other forms, so it's best to adopt this approach. You can integrate your workflows into your project management software in the form of templates.
Set project budget and timelines
Recognizing milestones will keep you on track as you carry out different projects. Besides, you can quickly know if there's an issue. Your team members may want to know why a particular milestone is important; don't hesitate to share the reasons because your answers can keep them focused.
When creating a project plan, remember to include a budget. Estimate how much you will spend on every part of the project before you start.
Assign roles to team members
It's imperative to have a team for your startup, no matter how small. Your team can consist of just a few people, and such individuals may not work for you full-time. When building a team, choose people you share similar values with, and possess the relevant skills and experience.
You need to determine whether you should hire a project manager for your startup or not. Truth be told, some managers have the agile coach certification, which will ultimately give you an edge over your competitors.
Assign roles to each member and highlight their responsibilities for a fast and hassle-free project. Sound communication is the key to better project management, and this goes beyond speaking and listening. Communication involves having a thorough understanding of what the project entails.
Invest in the right project management tools
There isn't a one size fit all project management tool for startups. Find out the project management methodology that works for you from the onset.
The agile approach is the ideal option for some startups, while others may need to rely on scrum. This suggestion applies to project management software too. The tool you choose must support seamless collaboration and allow you to monitor the progress of your projects.
There is no need for your project management strategy to be set in stone. Endeavor to keep refining it with a foolproof feedback system and regular testing.