Did you know that your business model is the bigger picture of your business' approach? It's this model that will form the major component to the launching of a successful business startup. That's why choosing the right business model is crucial.
When coming up with a business model, ask yourself these questions.
What value are we going to create?
How will we manage to deliver?
How shall we bring in revenue?
How are we going to earn profit?
Successful businesses have models that enable them to meet clients' needs at sustainable costs. Your model should match up to the current market trends. It should also meet customers' present challenges.
That's why you'll find many companies revising their business models over time. This is necessary to match up to the changing market demands and business environments.
Please note that your impressive business model will move investors and make them interested in your company. The model will also benefit you in:
Generating profits
Recruiting fresh talent
Motivating your staff and management
In our article below, we'll find out the 5 in-demand business models for startups.
Let's delve in.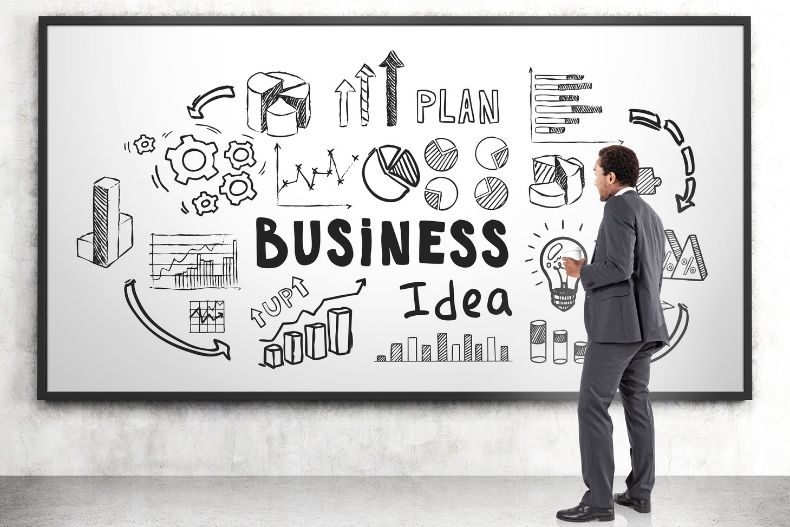 The Shopify Chatbot Model

Artificial Intelligence (AI) is a digital system that's now shaping the online customer experience. Shopify chatbot is a form of AI. And, if you're looking to grow your new business, it can benefit you in so many ways.

Once you set up the best chat app for Shopify, it can do more for you than what you could achieve with human effort. It can help in streamlining your sales process and offer you enhanced customer support.

Most startups don't have adequate financial resources to sustain employees for 24-hours in a day. But, when using a Shopify chatbot, this is possible. The Shopify bot speaks and works on your behalf. Thus, it allows your business to deliver personalized and real-time solutions to potential customers. Such include:

Real-time order status
Automation of returns
Boosts sales
Monitors inventory
Gives refund status to customers in seconds

In short, the best Shopify bots will help you build strong customer relationships. The chat app Shopify will also answer customers' questions as they try making purchase decisions.

This means that the model facilitates the conversion of possible customers to real ones. Can you imagine enjoying all these benefits from one business chat app? It's incredible.

The Advertising-Based (Ad-Based) Model

This is one of the revenue models. As you start a business, the Ad-based model can be very significant in enhancing your profits. In this model, the profits come from the advertising services you offer to other brands.

Generating money from ads is one of the simplest ways to implement revenue models. It explains why many companies are now using ads as a source of revenue. The model only needs you to have a large audience or customer base. So, the larger your customer base, the higher your returns.

If your company has a website, you can choose to benefit from Google's AdSense. This is one of the popular tools to get ads. For most websites, AdSense earns your page about 5 to 10 USD per every 1,000 page views.

Facebook is another best place to implement the ad-based model. Try including some funny, well-messaged commercial with a comical spokesperson. This way you'll have a brand that continues to increase revenues.

The Subscription Model

With the increased use of mobile payments, there's now a rise in subscription-based services. When you set up such a model, consumers will most likely embrace the benefits. Statistics indicate that by 2022, 53% of all software revenues will come from a subscription model.

People like it when they don't have to worry about everyday bills. Knowing that your products or services are renewed every month is a comfort.

Think about Dollar Shave Club. This is one of those simple subscription services that was initiated, and many people embraced it. It made it much easier for people not to worry about running out of razors. They also got to save money.

Netflix also changed how we consume movies and TV shows. They achieved this using their extremely affordable monthly subscription services. Millions of clients quickly embraced the service.

Spotify also changed the way we consume music. They did this by offering consumers the channel to listen to virtually any song only for a small monthly subscription.

This business model provides an optimum balance of value to both your business startup and the customer. It's simple, and also very convenient for customers. People like subscriptions because it takes their thinking out of the demanding purchase process.

So, customers are sure to receive their product or service every month around the same time. They don't have to worry about reorders. They also know that they'll be operating with a flat rate that will work within their budget.

On the startup end, the value comes from being able to generate revenues through recurring sales. And, the subscription model is one remarkable way to guarantee repetitive sales. This is exceptionally beneficial for your business's valuation.

The model benefits you by:

Enhancing the sellability of the company
Increasing the business' attractiveness to potential venture capitalists and buyers

With venture capitalists, your business can experience a valuation of up to eight times. This is when compared to that of similar businesses with little recurrent revenue.

The Freemium Model

The freemium business model means free + premium. It's one of the famous models used by business startups.

The combination of both free and premium subscriptions is now a widely-used approach amongst businesses startups. Consumers like it because they have the liberty to subscribe to either free or premium services.

The model offers you the basic functions for free. And, it also gives you the more advanced services for an extra fee. With the advanced services, you'll have to subscribe to the premium features at a fee.

Some of the popular companies that use this business model include:

Gmail for businesses
Adobe PDF reader
LinkedIn
Skype
Dropbox

Take the example of Linkedin. With its free version, users can share their professional profiles. And, if you wish to subscribe to the premium offerings with added features, you can go ahead. One of these one-time premium features includes the Curriculum Vitae (CV) polishing services.

So, you can subscribe to have your CV polished to increase your chances of attracting potential employers. There are also continuous subscriptions like that of enhancing your skills and talents. Once you subscribe, you get to have online talent enrichment.

Linkedin's subscription model works best for most people. This explains why the site has millions of both free and premium subscribers.

Members also increase the value for other members on the site. Some sign up as employers, while others are job seekers. So, there's mutual benefit in the long run.

Such a model strikes a balance between what you give away and what you get. It can help your business scale greater heights of success. And the beautiful part is that the free-mode users may still need to upgrade to a paid plan.

The Online Marketplace Model

This is one of the business models that are presently very effective. When you adopt this model, it implies that you're incorporating both supply and demand.

The online marketplace model connects buyers and sellers on a centralized platform. In this case, the marketplace operator may not hold any inventory. But, they can help buyers and sellers to facilitate a transaction.

The operator may also handle tasks such as logistics. Therefore, sellers can focus on their main areas of competency. As a seller, you get to maximize offering your customers the ideal products and services.
Conclusion
In our article above, we have looked at the 5 in-demand models for startups. So, if you're starting up a business, you have the important information you need to excel.
Before choosing a model, ensure you do your research, and take your time to decide which model is the most relevant for your startup.
You need to have enough business information, and especially about your potential customers. This will help you pick the startup model that will boost your business to greater levels.