When you're setting up your own business, one of the most exciting things to imagine is throwing a party for all of your hard-working employees.
Office parties are a great way to build bonds between team members, and give everyone a well-earned opportunity for relaxation.
If you want to throw a great office party, there are a few things that you should consider.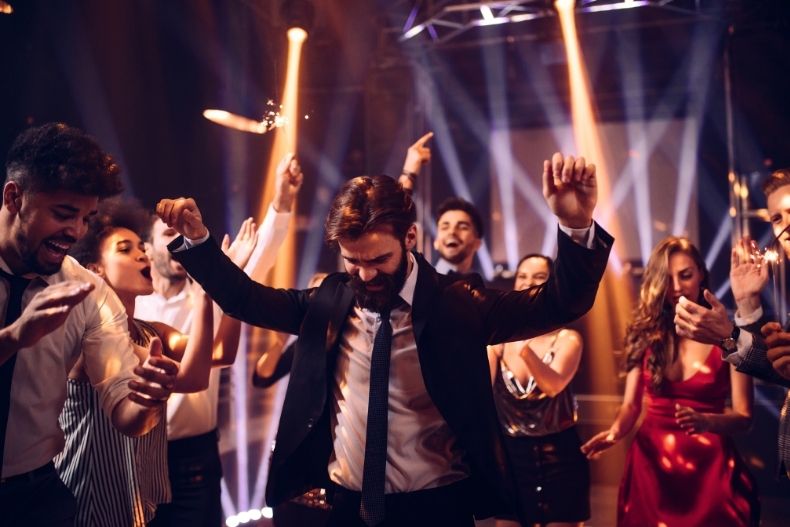 Activities
Just because your team all work for the same company doesn't mean that they have a lot in common outside of work. This could make it difficult for people to get to know each other without a little bit of help.
One of the most effective ways to get people bonding is to organize some team building games such as live word clouds. The most effective team building games will have your team working together to achieve a common goal, having to rely on each other for support and having fun. 
Escape rooms have become popular because they tick all of these boxes. You can even organize a virtual escape room event if there are logistical difficulties with getting everyone to a 'real-life' escape room. If you're ready to get started, visit https://escapely.com/ for virtual team bonding activities that will help drive your team's productivity.
A wide variety of food and drinks
People are going to be happy if they are well fed and can have a couple of drinks. 
It's important to realize that people have a lot of different dietary requirements, and not catering for all of them effectively can mean people going hungry and then hangry.
To ensure that you are providing options that are right for everyone, it's a good idea to get your team involved during this planning stage. Throw out a survey about dietary requirements and preferences, and then use this information when you are planning the catering for your event.
Music
Nothing helps people to bond more than music. It can also help create a welcoming and inviting atmosphere, as there's almost nothing more daunting than walking into an entirely silent room!
When choosing your music, it's important to pick something that is likely to appeal to a lot of your guests, but also not be particularly offensive to those who don't like it.  
Choosing a genre of music where people can appreciate the skill of the musicians is a good idea, because even if they don't love the music itself, they will enjoy the spectacle of watching an artist at work. There are lots of great jazz bands from Alive Network, which could be a great place to start looking.
Ask for people's opinion
As with the food, the best way to plan an event that everyone will enjoy is to ask people what they will enjoy and then implement it so that they have something to look forward to. Simple as that.
Hold it during office hours
Although you might want to hold a party on a Friday night so you can all celebrate together and let your hair down, a lot of employees won't be able to make these types of events due to family and other commitments.
If you really want a party that includes everyone, then think about holding it during lunch hour, or even extending the lunch hour slightly so that everyone can join in.