Every business owner or business founder needs to make the right decisions for their business to thrive. One of such decisions involves putting measures in place to protect the company from lawsuits, theft of business ideas, unfulfilled business agreements, and so much more. 
Being legally prepared and protected can save you from numerous financial calamities in business. It also protects your business' image from being dragged through complex court cases and stressful reconciliation processes between business partners. 
Contract agreements are tried and trusted ways to protect your business right from the start. As you start to do business with co-founders, clients, investors, employees, vendors, and many more, having a contract agreement will safeguard your business interests and ideas in the case of a breach. 
Creating a contract right from scratch is a long and winding process. Without adequate knowledge on what to include, you may leave out the vital, essential details. To help with this, using a contract maker takes the stress off you. 
This article will share five of the best contract makers every business founder should use.
The top 5 most-loved contract makers for business owners
Many contract makers are available on the market, but some qualities stand some specific ones out. See five of the most-loved contract makers you could try below.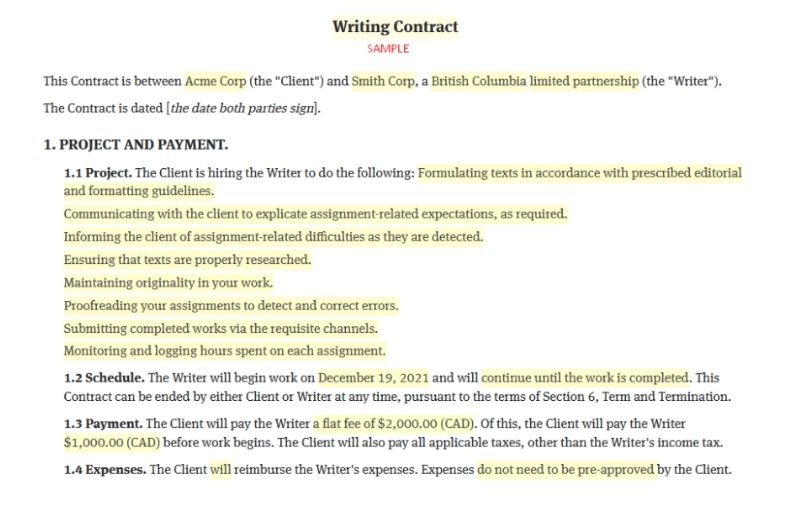 Bonsai is a top free contract maker with hundreds of templates to meet your contract needs. Thousands of freelancers trust it because it gets the job done easily and hassle-free. 
Using Bonsai contract maker, you can precisely capture the professional details in your contract. This makes it easy to avoid tax issues by clarifying your specific identity for your client. 
Bonsai contract templates also help you highlight the scope of work or details of the work between you and the partner or second party, each party's responsibilities, duration of the job, milestones achieved, financial and remuneration details, and lots more. 
Making a contract with Bonsai is easy. Simply select your preferred template based on your specific need, customize the template to suit your business, add your payment details, review for accuracy and then share with the second party. 
They can sign a copy of the contract online, making it easy for you to work with a remote party. Best of all, using Bonsai is free!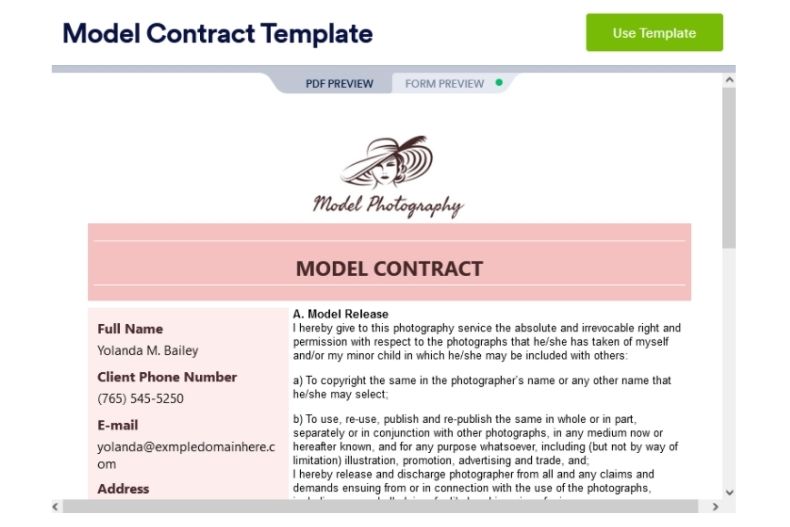 This is one ideal contract maker that helps you create contracts in just a few clicks. Jotform uses a drag-and-drop editor that allows you to move elements around on the page to facilitate quick and easy customization. 
Once you're done editing the template to suit your need, you can automatically generate PDFs that you can share with your clients or partners. If you like, you can also share your contracts online and receive e-signature responses soon after. 
Jotform is free to use and offers you an extensive array of contract templates to choose from, so you're never short of templates. Tweak any template you wish and make it yours.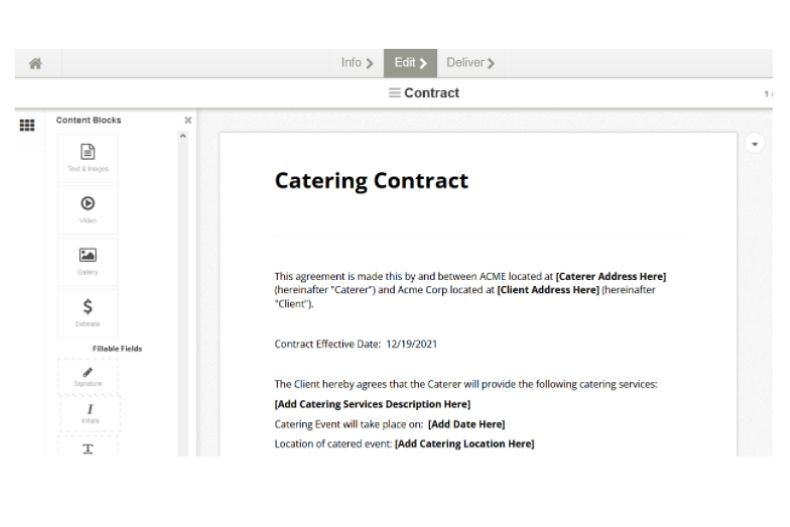 Proposable contracts are unique and are sure to wow your clients every time. Proposable is great because it allows you to add features more than texts to your contract. You can add items like video and media directly to your proposal and contracts to make it as quality as possible.
Proposable functions not just as a contract maker, but a contract management software that helps you keep track of your contracts, manage the execution of contracts, manage contract information and activities, compliance and so much more. 
Proposable has tons of free contract templates to help you create, share and sign within a few minutes. Your clients can e-sign the contract easily so you don't have to worry about sending printouts.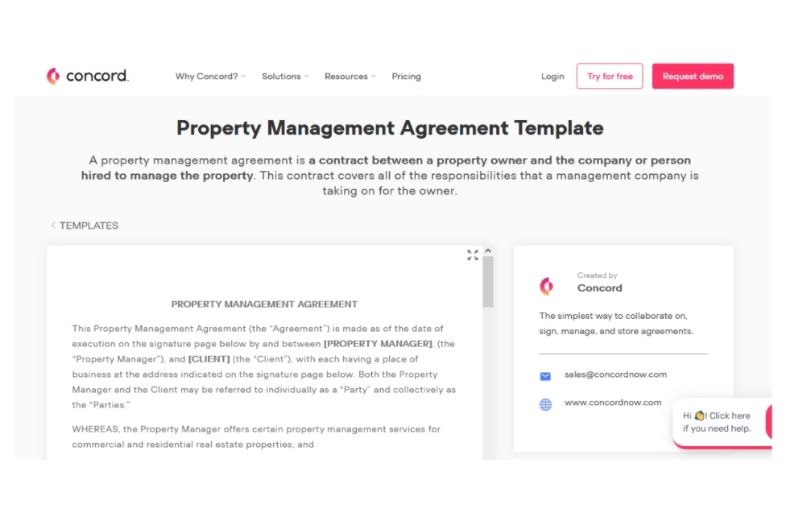 Concord is another contract management software that helps you take control of making contracts for your business. With Concord, you can monitor your contracts from creation to signature.
It helps you work through your entire contract creation process, replacing so many work tools and bringing all you need to make a contract into one tool. For instance, You can draft your contract on Concord, replacing tools like Microsoft Word or Google Docs. 
You can also get internal approval on your contract right from Concord, eliminating the need to send an email or internal memo. The e-signature feature also eliminates external tools like Adobe Sign, DocuSign, or HelloSign. 
Although you need to pay a fee to use the software, you can try it for free to see how well it works for your business.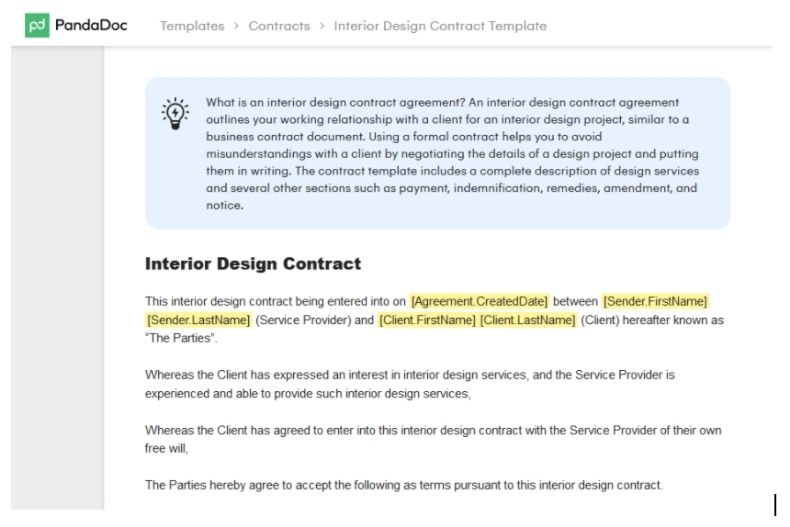 PandaDoc understands that drawing contracts up from scratch can be time-consuming, and so it provides its contract-making tool as a solution to this problem. Like Proposable, PandaDoc allows you to include images and videos in your contract for a better description. 
However, PandaDoc also includes a few more features, such as allowing you to add a table or pricing table into your contract if necessary. Templates on PandaDoc are already drafted; all you need to do is customize them to reflect your business' identity. 
Every contract comes with tips that give you a better idea of what the contract entails and what it should include. This way, you can make informed decisions before you have anything in your contract. 
PandaDoc contracts collect e-signatures, so you can share a virtual copy of the contract with your partners to get it signed as soon as they receive it. PandaDoc templates are free to use for 14 days. 
To enjoy the templates after your free trial, you can sign up for any of the paid plans starting from $19 monthly per user. 
Conclusion
Securing your business from financial charges, lawsuits and disappointments will help you build a brand that's reliable and trustworthy. 
It puts you forth as professional and responsible and saves your business many unnecessary hassles. Professionally drafted contracts that you ask your partners and clients to sign can help you avoid this.
Working with contract makers speeds up the contract creation process and manages your contracts effectively. Get started with any of the professional contract makers listed above and improve your business today.