In today's highly dynamic world, every business strives to scale up fast and get an early competitive advantage. However, growing a business seems to be a daunting task when you have to tackle several challenges on your own. In fact, it can be extremely hard for entrepreneurs to grow their businesses without help from others who are also facing similar problems or have gone through similar situations.
In this context, peer groups – consisting of like-minded individuals with similar goals – come into play. Peer groups provide valuable insights and advice from those who have already experienced success in their respective verticals, thereby empowering entrepreneurs to build stronger foundations for their businesses. With renowned online portals like LXCouncil, you can join the relevant peer groups or build your own that can help you capitalize on the current and upcoming market trends.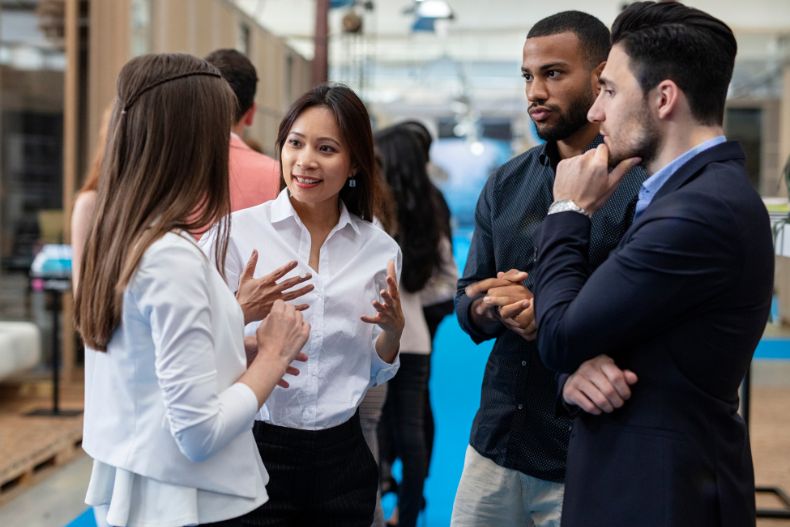 Save Time and Money
One of the chief benefits of joining a peer group is that it saves both your time and money. With peer groups, you get access to high-level expertise at low costs. The benefits of joining peer groups or fostering relationships with peers are numerous because it allows you access expert advice without having to pay for it directly. This eventually saves time which is otherwise channelized towards searching for genuine advice in similar industries.
Peer groups help you to share knowledge with other business owners or vice versa. You can gain practical knowledge about things like how they are marketing, which platforms they use, or where they find their employees. This can save you time in your own research and money on training programs that aren't relevant to your business needs.
Moreover, when peers collaborate together, they develop a strong sense of community that helps keep their employees happy and engaged with the company culture—which leads to better recruitment strategies too.
Ensure Compliance
In the modern era, companies work in heavily regulated industries such as healthcare and financial services. In these sectors, any misstep can result in substantial penalties or even a public relations nightmare. A peer group can help companies stay abreast of compliance requirements by sharing best practices and tips on staying compliant with regulators.
For instance, the employees of Wells Fargo Bank were found to have opened millions of unauthorized customer accounts without their knowledge or consent. The bank incurred millions in fines from regulators due to this misconduct; however, it pales in comparison with the $185 million hit the company took in sales due to the scandal that came into public knowledge.
Facilitate Networking Opportunities
Along with multiple ways that peer groups can help you achieve your own personal and professional goals, they also offer networking opportunities. When you join a peer group, you will instantly connect with other people who share similar or different goals.
This includes other individuals who are looking for new opportunities and those who want to be hired by your company. The more people in your network, the higher the possibilities of making connections with others that may prove beneficial in achieving both personal and professional goals.
Peer groups offer a great opportunity for businesses looking to recruit top talent while also helping employees grow their careers within the organization.
Engage in Community Events and Activities
Events and activities are an excellent way to network with professionals from the same fields who can help you grow your business. They also give you the opportunity to expand your knowledge base, develop relationships, gain knowledge about new trends and technologies, and build your brand.
Whether it's participating in conferences or attending local events like networking mixers or charity walks/runs/bike rides – there's no promising way for businesses to get out into their communities than by attending community events.
Deep Learning
While scaling your business, you'll face various unanticipated challenges. You'll face new problems and learn from them. You'll find new ways to improve your work process, and other people's experiences can help you solve them faster.
Peer groups are a beneficial tool for learning because they provide an opportunity for members to discuss ideas, solutions, and strategies in a relaxed environment without any restrictions or limitations.
The conversations in these sessions assist businesses in gaining deeper knowledge about their own industry or sector as well as other markets that they may be unfamiliar with. Peer-to-peer learning enables members to share opinions on critical topics such as customer satisfaction, product quality control systems, and service delivery models.
In Conclusion
Now that you have gained some knowledge about what peer groups are and how they can benefit your business, it's time to get started. Whether you're just starting out or a seasoned veteran looking for new opportunities, there are various reasons to join a peer group. The best part is that doing so doesn't need much time or money—just an open mind and willingness to learn from others.