Business relocation requires more planning than when you're moving houses because it affects both people (employees, customers, and stakeholders) and can have a negative impact on productivity.
If you are in the situation to change business locations, here are the top five things to keep in mind: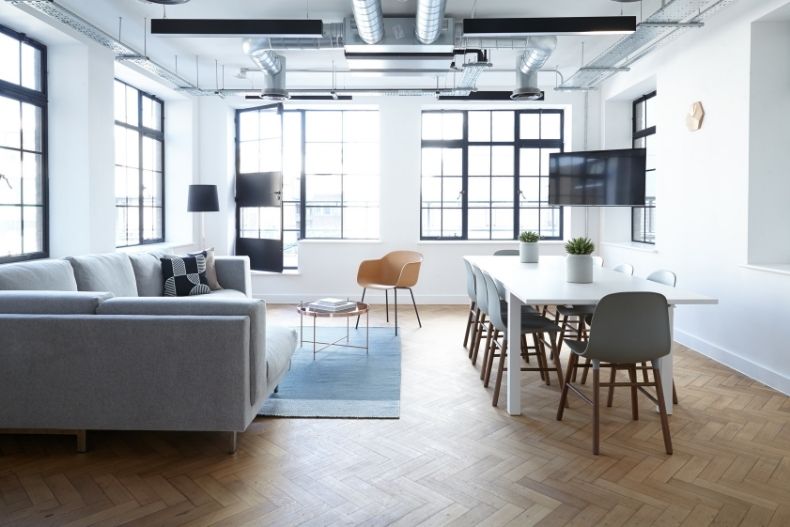 1. Figure Out the Costs
Everything in business boils down to the cost, right? The same goes for moving offices, whether you're just changing floors or changing buildings.
As it's easy to understand, the bigger the distance, the more it will cost. Still, you also need to consider the volume of your move (how many items you really must take along) to make an idea of the number of people who will be employed for the job.
When you draw the line, you may find the cost of the whole operation a bit steep. Luckily, you can cut down on costs by hiring the best moving company that fits your budget.
To find them, you now have Agoyu.com, an online platform that lets you browse moving companies and compare prices.
2. Think about the Technical Equipment
Servers, office stations, printers, phones, and every other type of technical equipment that resides in an office will have to be moved to the new location.
Given its level of sensitivity and the risk of an accidental data leak (a stolen/lost device), it's best to hire a team of IT support professionals who will be able to create a detailed moving plan.
Plus, they'll be able to help with installing everything back at the new location and provide guidance with regard to new equipment requirements.
Side note: if you plan on getting new equipment at the new location, you can donate the old items. This will cut down the cost of the move and you no longer have to devise a complicated plan for the technical equipment.
3. Design the New Location
The moving process is only about taking your stuff from the old location and bringing everything over to the new location. However, you won't solve anything if everything is bundled up in a big pile of equipment, files, and furniture items.
So before the movers get to the new place, take care of planning out the space and creating the design. Also, pay attention to the new office lighting solutions since this aspect is crucial for productivity and employee motivation.
4. Give Employees Time to Adjust
Unless it's something last-minute (which it shouldn't be), create a timeline for the moving process that allows employees to adjust to the idea. Even if it's a different floor, the chance can still have an impact on people.
So let everyone know about the move a few months in advance and ask them to prepare their side of the office (files, personal items, devices, and so on). Also, if there are any important data that risks getting damaged during the transport, ask everyone to upload their files to a secure cloud server and make backups.
5. Other Factors
You're not just moving offices; you're also moving a business. This is bound to impact a bunch of people but it can also impact the business itself if the move is major.
For instance, if you move counties, states, or countries your tax situation may be different at the new location. Also, if your customers are not online, it may take a while until you build a new customer base.
Plus, consider any growth capabilities of the new location, in case things go incredibly well and you'll need a bigger space (again).
Overall, moving a business may not be extremely difficult as long as you plan everything in detail and don't rush things. Also, make sure to find professionals who can help smooth out the transition.