Starting a cyber cafe business can be pretty profitable. Tourists, businessmen, and regular citizens often need to get access to the Internet. Also, such venues are extremely popular among gamers who want to use high-quality equipment and fast Internet connection for their gaming needs. To make your café successful, everything should be well-organized. Thanks to the use of specialized software, such as Senet, business owners can keep their fingers on the pulse to have full control over staff, gambler's activities, equipment, and more. Once everything runs smoothly, you can think of organizing an eSports tournament, which is one of the best Internet cafe business ideas. Check out five interesting tips on that.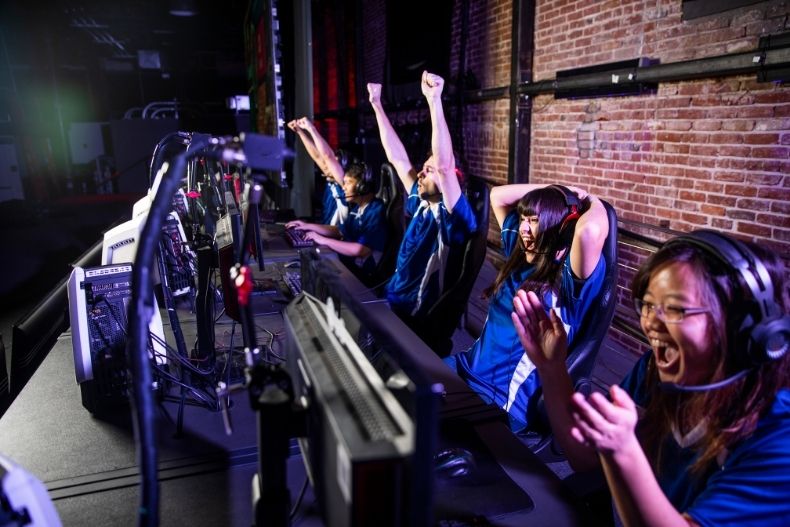 Why Organize eSports Tournament?
In 2020, 439 million users all over the globe enjoyed watching eSports events. The number of eSports fans is increasing steadily year by year. While such games are exciting to watch, they are even more engaging to play.
Participating in various eSports tournaments is a good option to not only show off gaming skills but also earn money. As an owner of an Internet café, you can organize an engaging tournament for fans of this type of sport. If your café has been created based on a good business plan and everything runs smoothly, it is time for a big promotion. Find the five effective tips on how to host an eSports tournament:
Tip #1 — Choosing a Game
It is important to check which eSports game is more popular in the location of your cyber cafe business. Once you figure this out, you can focus on organizing a tournament dedicated to this game.
Tip #2 — Determine the Prize Size
There should be a decent prize that you want to win. Determine something tempting for players to participate in. If you do not have enough funds to invest yourself, you can try to find a sponsor for the event.
Tip #3 — Preparing Software and Equipment
It is essential to have reliable eSports tournament software and enough equipment. For instance, Senet has developed special tools for such tournaments. While they are still being tested, it is possible to launch the software and check out its capabilities.
Tip #4 — Calculating the costs
That is an essential stage to be prepared financially. Consider how much money you need to purchase additional gaming cafe software and equipment, hire more staff, get special suppliers, promote the events, and more.
Tip #5 — Promoting the event
A good promotional campaign is a key to the event's success. You can make relevant posts on social media platforms, run ads on local TV channels, and create relevant posters in your café. Start doing this beforehand to have enough time for making the event well known among the local public.