Branded merchandise consists of promotional items that businesses utilize, as part of a marketing campaign, to promote their goods and services to the public. Many businesses usually give these promotional items in various kinds or designs and through different methods to the public.
For some marketers, promotional merchandise or brand products serve as a mere after-thought or a secondary part of marketing campaigns. However, for most companies, branded merchandise is a priority since it's one of the more affordable but still highly effective means to communicate with their target audience and enhance brand recognition.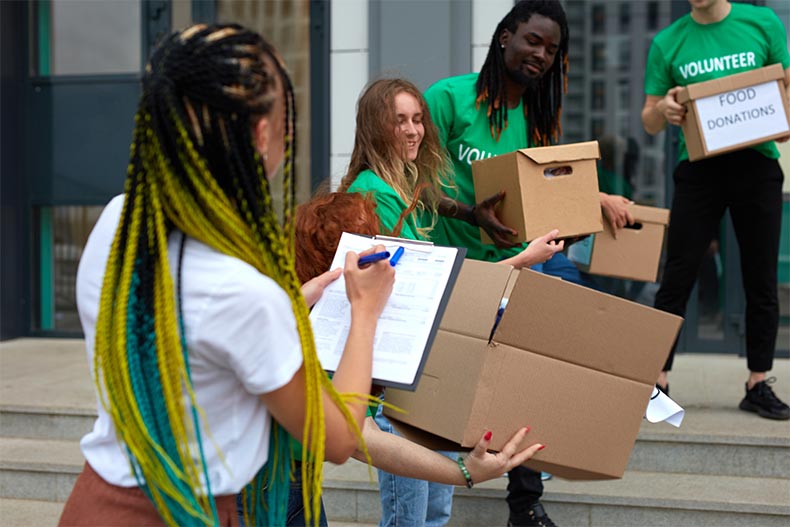 Benefits Of Branded Merchandise For Your Business
A strong brand is a crucial component for the success of any company. Launching your branded merchandise is one of the easiest yet effective ways to strengthen your brand. Here are the benefits you'll enjoy with promotional merchandise:
Attention: Branded merchandise can help you get more customers. You'll get more customers by reaching more people with your logo and company name on the merchandise.
Flexibility: You can create a unique yet attractive logo, as well as a memorable message that would be easily remembered by your target audience.
Affordable: Branded merchandise is cheaper but still a highly effective means of marketing to the target audience. Many businesses choose this method because it's a lot cheaper than the other marketing techniques available to them.
Appreciation: Businesses can give away these promotional items to their audience either as freebies or rewards for patronizing their business.
Credibility: Branded merchandise not only helps promote your products and services, but also helps you establish credibility and a positive reputation in the market.
What are the best ways to launch your branded merchandise in the market? Is it difficult to give away promotional items amidst the pandemic? How can you cope with the global health crisis while promoting your brand and growing your business?
Tips For Launching Branded Merchandise
Promotional merchandise marketing is preferred by businesses that don't have the required funding or resources to sustain advertising campaigns through various modes. But this method is also used by large corporations who want to utilize their marketing budget effectively during these uncertain times. Here are some tips on how you can launch your branded merchandise during the coronavirus pandemic:
Look For Reliable Suppliers

There are numerous suppliers out there, but you'll want to work with a reputable company for your promotional items. Companies like steel-city.co.uk supplies branded merchandise for decades so they have a better understanding of how promotional items can benefit you and your customers.

Choose Items With Purpose

The world has changed a lot since the coronavirus outbreak in the past year. People are constantly worried about their health and their loved ones. You can take advantage of this 'new normal' by choosing branded merchandise your customers will be happy to purchase and receive. Instead of the usual pens and reusable totes as giveaways, why not distribute promotional face masks during the pandemic?

You won't be limited to branded face masks when launching promotional items during these times. There are many options to choose from including face shields, sanitisers or travel-sized alcohol, hands-free door opener keychains, and umbrellas.

Fortunately, there's no need to be too serious when creating and looking for promotional merchandise. You can give away t-shirts with funny quips about staying at home on lockdown. Parents will appreciate headphones that their children can use for e-learning. To cheer customers up during the pandemic, why not choose branded items like relaxing scented candles or sticky notes with inspirational quotes? You won't be at a loss for options when you choose a reputable branded merchandise supplier.

Be Creative

It's not enough to create useful promotional items to give to your customers and potential clients. Your product should also be unique and compelling. People are easily drawn towards things that catch their interest. Unlike conventional advertisements, your promotional merchandise should be presented in a more personal way to capture the attention of the people and make them remember your brand. Thus, it's essential to study your target market to make your branded merchandise more appealing to them.

Create Buzz

You can use various social media platforms to spread the word about your promotional items that customers can get for free or as a bonus for their other purchases. Join online communities to capture people's interest and attention. It's important to learn how to create buzz online to keep your brand alive despite the ever-increasing competitors. Here are some tips:

You need to exert more effort and creativity to incorporate several elements into your marketing plan to create buzz. Create different content for each community or target market. Perhaps you can hold a contest to generate attention towards your brand. Whatever you do, ensure that you're constantly innovating or coming up with unique ideas.
You can ask customers to tweet or share your post online. For example, you can post interesting product details and offer freebies to those who share your posted content. But first, you have to identify which social media platforms will help you achieve this.
To sum it up, viral marketing campaigns are highly effective when launched among the masses. With the right mix of unique content, a compelling promo, and a viral campaign, you can easily get your branded merchandise recognized among your target audience.

Brand Identity In Action

A brand name should not only be associated with an item or service, it should also speak about the company's commitment to its community. Many businesses are affected by the change in consumer behaviour during the pandemic. You can give away a collection of sample products as promotional gifts to establish your brand's presence in the consumer market. But you can also use branded promotional items to attract more customers while giving back to the community. How can you give back to the community with the help of branded merchandise?

Use your branded merchandise as an incentive for customers who purchase from your store. In return, you can pledge to set aside a portion of the sales to do something for the community.
Everyone wants to become part of something bigger. Whether it's donating to the local charity or sending occasional hot meals to the local hospital to cheer up the healthcare workers and other front liners, your branded merchandise can be used as an incentive or reward for their hard work.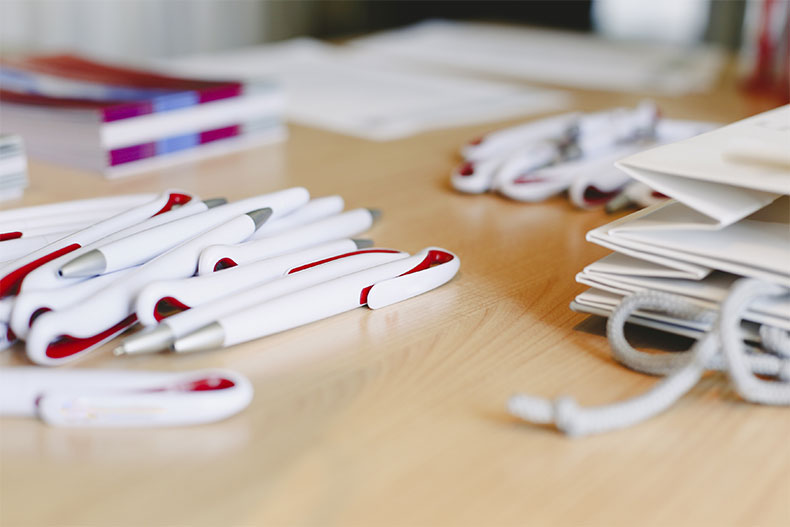 Takeaway
Whether you're a startup or an established business, selling or giving away promotional merchandise is a strategy that you should implement to boost awareness for your brand. Reaching your target market is easy with branded merchandise – even during the pandemic. A healthy amount of viral marketing, plus appealing and functional branded merchandise, is a surefire way to establish brand identity in the middle of a global crisis.