There are several ways cloud computing is driving business transformation in 2022. Many companies are switching to cloud computing technologies to keep up with the latest business operations and data security trends. These powerful solutions are known to reshape business models, drive lower costs and encourage superior performance. As a business owner, you should understand exactly how the cloud can propel your organization into the future. Then, you can confidently implement and leverage these resources to improve business innovation, time-to-market, and company efficiency. Read on to discover how cloud computing is driving business transformation in 2022.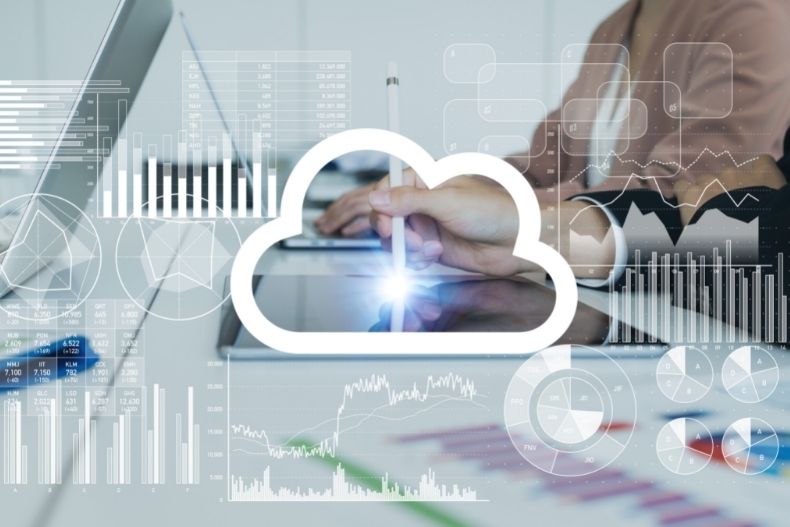 Reduces Infrastructure Costs
First off, cloud computing can transform your business by drastically reducing infrastructure costs. In fact, these powerful technologies lower many of the costs associated with business ownership. Working on the cloud, you won't have to pay for additional hardware, software packages or maintenance services. Instead, you can select online services using a need-basis. This means you can choose to only pay for exactly what your company needs. With this model, you can stop paying for licenses on software that your company no longer uses. You can also utilize built-in applications, infrastructures and systems for no additional cost. Plus, there is even free IT services and support included, which can help you further save money on maintenance costs. Surely, reduce your infrastructure costs with powerful cloud computing technologies. 
Enables Cloud Nimble Solutions
Next, cloud computing is also changing business operations, performance, and efficiency through powerful, nimble solutions. Cloud nimble solutions are incredibly useful for hybrid and multi-cloud DevOps processes. Using Cloud native DevOps solutions by JFrog, you can overcome integration challenges, promote security consistency, and avoid cost trade-offs. Plus, you'll be able to run software applications in any cloud environment, whether it is private or public. This way, you'll be able to keep your vital company information safe in the event a catastrophic corporate emergency. Of course, transform your tech-savvy business with cloud nimble and native DevOps solutions. 
Improves Daily Operations
Superior cloud computing technologies can also transform your business with smoother, more streamlined daily business operations. With cloud computing, you can seriously increase your data storage capacities, drive faster load times, and support multitasking capabilities. Also, you'll be able to access more service space over a secure cloud network. With this foundation, it will be easier to scale cloud applications and operations according to the demand from your clients and current market. Naturally, this will help you seriously improve your company's performance and overall efficiency. In short, cloud computing technologies can help you drastically transform and improve your daily operations. 
Increases Employee Productivity
Moreover, cloud computing models are especially helpful for increasing employee productivity. Using the cloud, employees can easily store, process and share data using one centralized repository. Plus, they can use this framework to access data on any device, no matter where they are. These cloud services are also mobile-friendly, which is super useful for virtual employees who work in different locations. You can even further improve your employees' efficiency by migrating platforms and always working with the latest technologies. After all, these stable, secure and scalable solutions also offer various solutions to keep your company future-ready. Certainly, you can transform your employee productivity and efficiency with cloud computing technology. 
Strengthen Security 
Furthermore, you can even transform corporate security with powerful cloud computing technologies. Use cloud computing to safely store your data with new and improved safety records. You can leverage end-to-end encryption and multi-factor authentication (MFA), all right through the cloud. Since these systems adhere to GDPR legislation, you can ensure the protection of all confidential data and information by default. This extends to company assets, user information and employee data. Additionally, you can configure your cloud service to meet company security needs and requirements. Definitely, transform your business with cloud computing to enhance security. 
There are several ways cloud computing is driving business transformation in 2022. First, it can reduce infrastructure costs since you only pay for what you need. Second, enable data backup solutions to protect your data against unexpected catastrophes. Next, you can improve daily operations with flexible pricing and scaling options. Then, use the centralized repository to keep track of your data. Furthermore, you can enhance your company's security with new and improved safety records. These are different ways cloud computing is driving business transformation.