Employees are the lifeblood of any business, and it is essential to ensure that they feel valued and appreciated. Companies can achieve this by offering benefits beyond the traditional salary, such as more money, comprehensive benefits, childcare assistance, paid family leave, remote working opportunities, and career development programs. These additional perks will not only help to attract new employees but also retain existing ones. In this article, we will explore each of these employee perks in detail so you can assess which would be best for your business.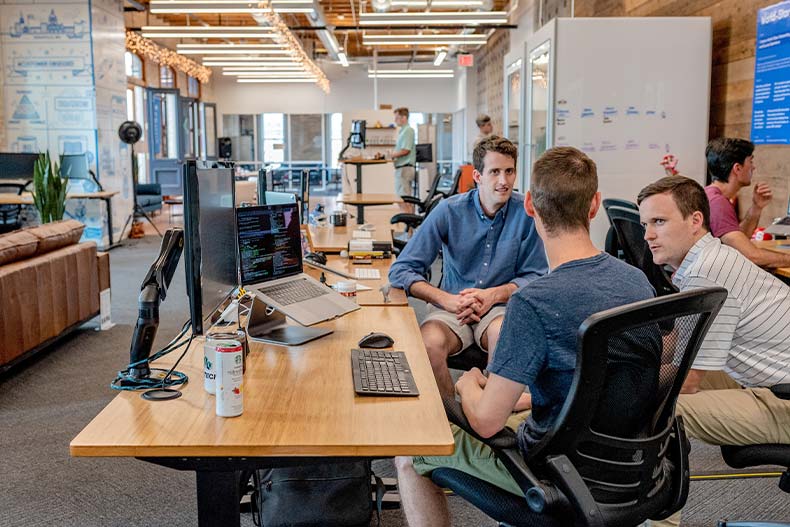 More Money
Offering employees more money can be a powerful way to show them you value their hard work. This may include regular salary increases, performance-based bonuses, or both. Ensuring that salaries are competitive with other businesses in your industry is also essential to ensure that high performers aren't tempted to leave for higher wages elsewhere. 
Comprehensive Benefits
A comprehensive suite of benefits, such as health insurance, retirement plans, and paid time off, can make employees feel more secure in their job. This is particularly true for employees with families or those who are facing significant medical expenses. Providing these kinds of benefits can help to attract and retain top talent while also reducing employee stress. Employers might also want to look into providing a benefits card to their employees. These can help offset the cost of everything from dental appointments to produce and meals delivered to your door.
Child Care
Childcare assistance can be a major draw for employees with young children who are looking for a job while still attending to their family obligations. This could include providing on-site childcare, discounts at local daycare centers, or even flexible hours that accommodate parents' schedules. 
Paid Family Leave
Paid family leave is an increasingly popular benefit that allows employees to take time off for family needs without having to worry about going unpaid. This could include parental leave when a new baby arrives, caretaking leave for sick relatives, or compassionate leave during a difficult life event. 
Remote Working
Allowing employees to work remotely can be a great way to provide flexibility and reduce costs. Studies have shown that remote workers are often more productive and have lower levels of stress. It is important, however, to ensure that communication remains clear between off-site employees and team members in the office. 
Career Development Opportunities
Finally, providing career development opportunities can help employees feel motivated and inspired to stay at your business. This could include professional development classes, mentorship programs, or even tuition assistance for further education. By investing in employee growth and development you can show them you value their long-term commitment and help them reach their career goals. 
Takeaway
These are just a few of the many perks that employees appreciate, but they can have a significant impact on employee satisfaction, loyalty, and engagement. With the right combination of benefits, any business can show its employees just how valued they are and create an environment that encourages them to stay for years to come.