Trucking delivery services have been around for many years and they, still, play a huge role in today's supply and logistics industry. Currently, at least three quarters of shipments are transported by trucks, which ensures that companies can move their products from one point to the other without too much complications. Firms that provide these trucking services offer their clients a number of packages from which one can choose whatever fits their needs.
When looking for truck delivery services, it's imperative that you consider a few factors. One, you should check their prices vis-à-vis the distance covered and size of the goods to be delivered. Remember, you can always find a cheaper company that can provide you with quality services. The trucks used and the time taken for the delivery to be completed are other factors that you might need to look into before deciding on the best candidate.
Still, you might be wondering why you should hire a trucking service when you can transport your products using your private means. Inasmuch as that sounds like an interesting idea, there are several benefits that you'll enjoy if you opt for professional delivery services, like American Freight.
This article aims to cover some of the main reasons why you need to hire trucking services when dealing with heavy deliveries.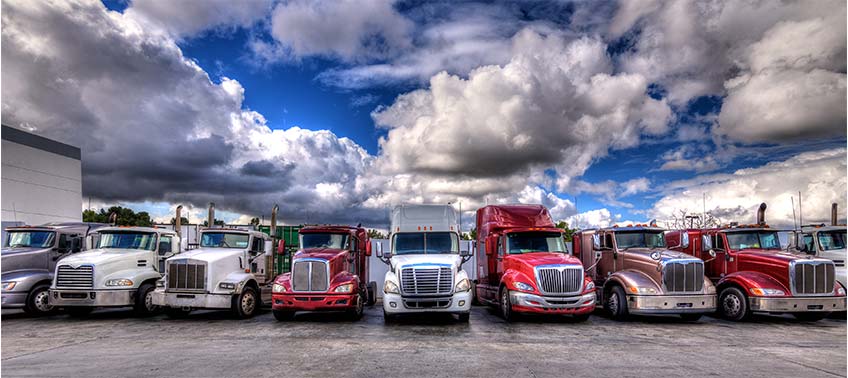 Less Risk Of Damage
Are you planning to move your high-dollar freight? The worst thing that could happen in such a scenario is to find your goods damaged. This is one example of the losses that might hurt your business big time, and which might take you ages to recover. So, as they say, prevention is better than cure. As such, it's important that you choose the right mode of transport since this is where most damages occur.
Trucking services are very reliable when it comes to the protection of your freight. Whether you want it moved over a short or long distance, the safety protocols put in place will ensure that everything arrives intact. In addition, there are very few hands involved in the process. This might not sound significant, but it's one of the main reasons why some goods don't get to their destinations in the right conditions. The fact that the freight is moved during the load and offloading phases means there are less chances of damages occurring.
Another point worth mentioning is that the loading process is done professionally. If you use your vehicle to do the delivery of heavy content, you might be forced to stack the boxes on top of each other, which spells trouble. Less than load truck services, in particular, ensure that the goods are not squeezed together. As such, there's enough room for movement even during the offloading process.
Cost-Effective
Another very important fact about hiring trucking services is that it saves you a lot of money from every angle you'd like to look at it. For one, if you have your own means of transport, that means you'll have to take care of all fuel costs that come with the process. Therefore, if you're planning to travel a long distance, you might end up using a lot of cash to cover the fuel and other travel costs that might arise along the way.
However, with a trucking service company, you'll be able to cut on logistics expenses since the overall costs are always distributed across all the clients. You could cut the total travelling costs by up to 50%, which is a win for your business.
Vehicle maintenance is one thing that eats into the annual budgets of many companies. Keep in mind that this only involves costs brought about by the staff transport system; adding company trucks to that is a sure way of hurting your business's account. By employing a trucking organization to take care of heavy freight movement, you'll have one less issue to worry about. The beauty of such services is that you're not charged for the repair of the truck in case it breaks down on its way to the set destination. In fact, you can be refunded for any delays if such a deal was in the agreement you signed.
Multilevel Services
One thing to note about heavy trucking agencies is that they offer more than just delivery services. There are other multilevel provisions that you could benefit from as a client. For one, you can choose between less than truckload (LTL) and full truck load (FTL) shipments. What's the difference between LTL and FTL?
LTL involves small sized goods, which means the agency can fit various shippers' freight in one trailer. FTL, on the other hand, involves larger shipments that might demand taking up the whole truck. From this explanation, it's easier to deduce that LTL is a lot cheaper than its counterpart. But, of course, you don't have a lot of options when your freight is huge enough to fit one truck. For instance, if your truckload is more than 12 pallets and you want it to be shipped once, then, FTL is your best bet.
Other multilevel services that you'll get from most of these trucking agencies include shipment management, expedited shipping, intermodal transport services, and warehousing. It all depends on the number of resources available at the shipping company's disposal. One benefit of such services is the fact that it strengthens the relationship between the two companies, hence, creating a favorable environment for future deals.
Appropriate Trucks For Your Goods
Every heavy hauling request is treated with the uniqueness it deserves. Therefore, you'll not find one truck being used for two different types of transportation, unless approved by the client. In other words, there's no one-size-fits-all kind of operation in these companies, and that's a good thing because it increases the security of your products. In fact, every trucking company has a fleet of trucks waiting for the right client to arrive. As such, you'll have to wait for another delivery to be completed for you to be served. Of course, this might depend on the size of the firm in question, but most of them are usually equipped to handle as many orders as possible.
Giving Back To The Community
Another benefit of hiring trucking services from Chicago that's rarely talked about is the fact that it's one of the ways of giving back to the community. As a company, you're likely to employ the services of an agency located within your locality. As such, you'll be creating jobs for those within your area of residence, which helps promote the community's financial and social stability. You'll be developing a self-sustaining society wherein everyone has a role to play. At the end of the day, you might start receiving services at a discounted price because of the loyalty built between the parties.
But, that's not the only benefit of opting for local trucking services. As a client, you're at an advantage because such companies have already built a reputation within that market. Therefore, it's easier to confirm the agency's ability in delivering high-quality performance. In fact, you can ask your friends what they think about a given organization, and their feedback will guide you in your decision.
In addition, you'll find that these companies have a better understanding of your community, which makes it even easier to deal with them. For instance, they'll know which areas to avoid for security or traffic reasons. As such, you're guaranteed of quick delivery even for long-distance transport.
Fringe Benefits
There's no company, no matter how established it is, that will boast of having everything. If you look through your business, you'll realize that there are a few things missing, not because you can't afford them, but due to lack of expertise. Every firm has such weaknesses, and that's where mutual agreements come into play. This is exactly what you receive by employing specialized companies to carry out some of your tasks.
In this case, if you hire a trucking service for your heavy deliveries, you build a long-term relationship with them. As such, you could offer to help them with tasks within your specialty, and, in return, they do your deliveries. It's a great way to cut on your monthly expenses because you'll end up paying less for a service that would, otherwise, cost you a fortune. For instance, if you're an expert in truck maintenance, you could offer to do repairs for a given number of trucks or days, and, in return, you get a certain number of free or discounted deliveries.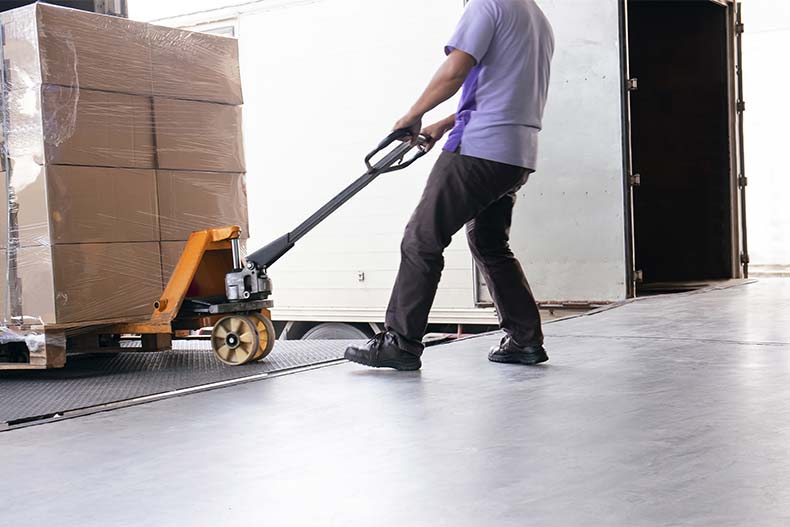 Conclusion
Having your own trucking system sounds like a superb way of going independent. However, there's no company that survives in a vacuum, and it'll be a huge mistake to think otherwise. Therefore, hiring trucking services doesn't only help in saving your money, but also builds a much-needed relationship within your locality. However, regardless of the trucking agency you choose to work with, one huge benefit you'll enjoy is the fact that your freight will arrive at the desired destination in good condition.
As a company, you can only afford a few one-size-fits-all trucks, which is quite risky since it creates delays and might also end up damaging some of your goods. The best way to avoid all these liabilities is by outsourcing such tasks to specialized agencies.