Food delivery services are gaining popularity in the market today. Many businesspeople are starting to consider food delivery as an excellent business option because of the revenue. With most millennials who opt to order food online, its demand continues to increase day by day.
If you're a new entrepreneur, here are a few reasons why food delivery can be a great choice for business.
What is Food Delivery?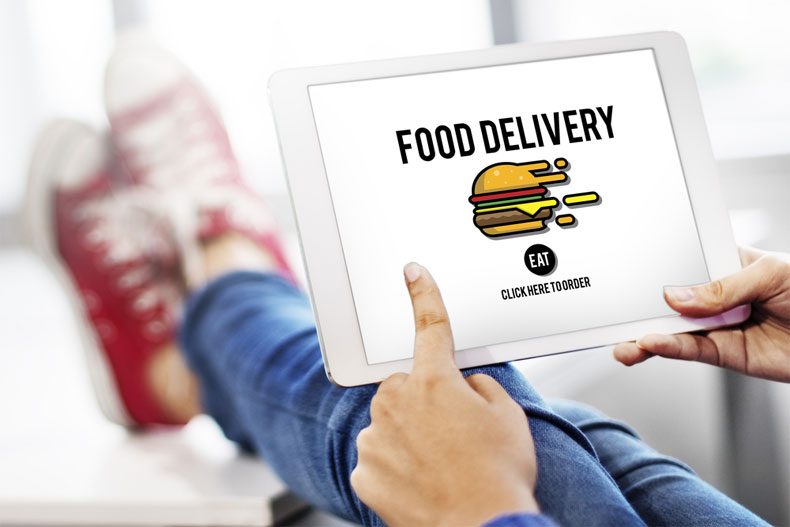 Food delivery, in its simplest terms, refers to a courier service by which an independent company delivers food to the customers. The items available for delivery may include grocery items, entrées, drinks, desserts, and sides. The driver will usually use a car for transportation, but in metropolitan cities, they can use vehicles such as bikes or scooters.
To use a food delivery service, the customer will place their order through a restaurant's site or a food ordering company. Depending on the food delivery company, they can opt to pay online or in person. In most cases, a flat rate delivery fee is charged on top of the customer's order.
Why Is Food Delivery A Great Business Choice?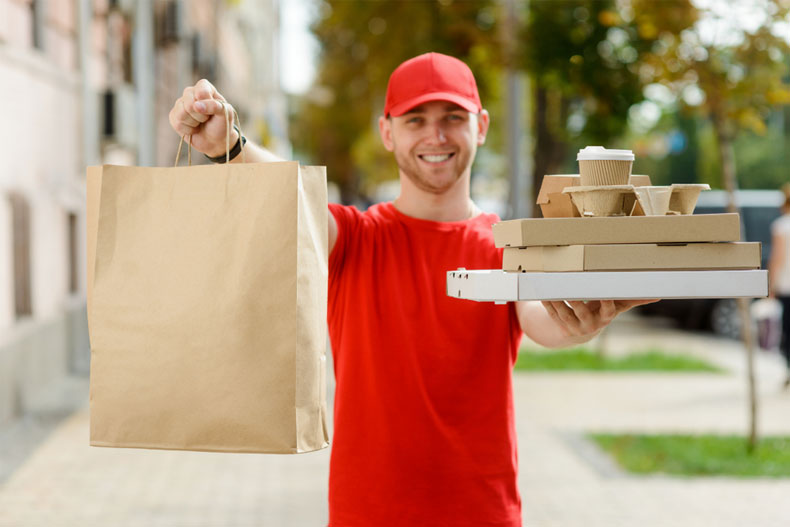 1. It's Simple And Convenient
Nowadays, people love food delivery service because it can be a simple and transparent business to invest in. Customers can quickly decide on what they want to order, when to deliver, and how they're going to make payments.
Starting up a food delivery business can be a perfect idea because it's convenient and attractive to a wide variety of customers around the globe. Not only that, but it's beneficial for people who don't have enough time to shop, prepare, and cook food every week. It also enables customers to enjoy quality food at their favorite store or restaurant without needing to leave the comfort of their home.
Because of its added convenience to customers, food delivery is something you can venture into in the world of business.
2. It Has Low Operating Costs
Unlike other food-related businesses, food delivery can be managed easily. All you need is to hire, train, and manage delivery drivers who will be responsible for the orders of the customers. With drivers in place, you can run your business smoothly and efficiently. There's no need to recruit more workforce because the delivery process itself involves the work of drivers.
For example, companies like Postmates offers hundreds of side hustles for drivers who can do deliveries of almost all types of food. Anyone can even work as a Postmates driver so long as they provide all the details like their age, address, places where they can deliver, driver's license, contact number, and their vehicle details. Like these companies, you can also hire professional delivery drivers for your food delivery business.
Moreover, most food delivery businesses operate in a way in which drivers can deliver goods using their own car, bicycle, scooter, or other vehicles. Because of this kind of setup, running a food delivery service is less costly and doesn't really require high operating costs. It's one of the reasons why it's a great choice for business.
3. It's Profitable
Investing in a food delivery business is profitable. Since food is a basic necessity, people will keep on buying goods for their consumption. The good thing about a food delivery business is its easy access to a variety of food, which means people in your place can order from a vast menu where different types of food are available. They may even select the one they like the most and have them delivered right at their doorstep.
In addition, having food delivery as a business allows you to generate more profit since people can keep trying out new kinds of food from time to time and have them delivered straight to their homes. Whether it's cakes, vegetables, and other main dishes, food delivery will remain in-demand. That's probably because of the wide selection of foods your customers can access through your business.
4. It Can Operate 24/7
With a variety of restaurants and stores operating round the clock, starting up a food delivery business can be an excellent option. People can order food any time they want, making food delivery service a highly sought-after business venture. Because of this, it's possible for you to make more money all day and night long.
Final Thoughts
Along with technological innovations, food delivery service as a business has surged in popularity. It has been instrumental in changing how the food industry works and does business. With this kind of business model in place, restaurants, stores, and other food providers can potentially experience an increase in sales and revenue.
If you're living adjacent to the central business district and prefer to work from home, food delivery can be an ideal business option. Keep all these reasons in mind to help convince you to start your own food delivery company.