As a delivery business owner, you're likely dreaming about a lot of things. Building a business for longevity. Fostering a happy and loyal workforce. Nationwide expansion. Retiring happy. And, of course, increasing your profit margins. All of this is possible. Particularly the latter. These ideas should inspire you to make some small changes that are capable of yielding enormous results.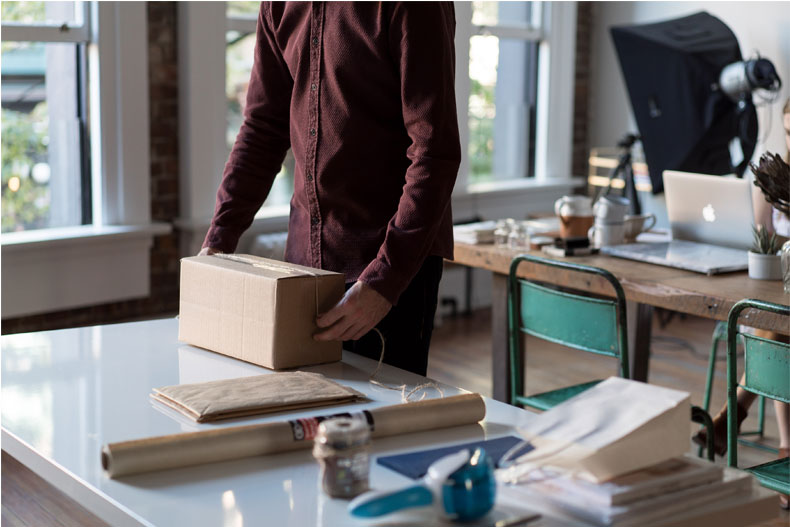 Stay Vigilant with Fleet Maintenance
If your shower starts to leak, are you going to simply sit idle and let the water corrode your floorboards? Of course not! You're going to snap into action, call a handyman to fix the issue pronto.
The urgency should be the same when it comes to preventative maintenance work on the vehicles in your fleet. Build out a thorough system, flag vehicles that need oil and filter changes, and stomach the costs to address the issue before it rapidly spreads out of control. While it may be financially daunting, repairs and maintenance are cheaper than replacing entire vehicles. Paying a bit more upfront will protect your drivers and have an exponential impact on your profit margins in the long run.
Focus on Customer Service
You've likely experienced exceptional customer service before. Remember that waitress who remembers your order, and preemptively refills your Coca-Cola because your glass is getting low? Being looked after, valued, and catered to is a good feeling, right?
It's important to remember that this is a service industry. At the end of the day, the best way to increase profits is by sustaining a happy client base. You want clients who continue your retainer because they're so impressed with your work. Clients who recommend you to their business partners and help you score gold with referrals.
Take time to train your team in the communication standard that you expect them to uphold. Teach them the importance of customer service and empower them to nourish and grow your client relationships.
Address Inefficiencies
If your profit margins are dwindling, chances are there's a proverbial leak in the business through which money is pouring out. Likely there are inefficient practices that are depleting productivity and causing unnecessary expenses to arise. Take a company-wide analysis, tracking your vehicles via a GPS system, to ensure that you are handling your delivery needs in the smartest way possible. The benefits are twofold:
Get into the specifics – After just a few weeks of navigating, the data drawn from your fleet tracking system will allow you to pinpoint specific routes of inefficiency. Knowing this, you can work towards finding a better solution.
Flag speeding – Updating to such a system has proven safety benefits since it allows you to monitor the behavioral driving patterns of your crew, and flag speeding or unsafe behavior when you see it.
One contractor stated that installing such software resulted in a 93% decrease in speeding incitements, which has a profound profitable impact (commercial traffic accidents can be extremely costly). Knowing where to turn in the case of accidents or taking action against speeding is highly valuable. Sometimes increasing profit margins isn't about doing something, it's about avoiding it from happening.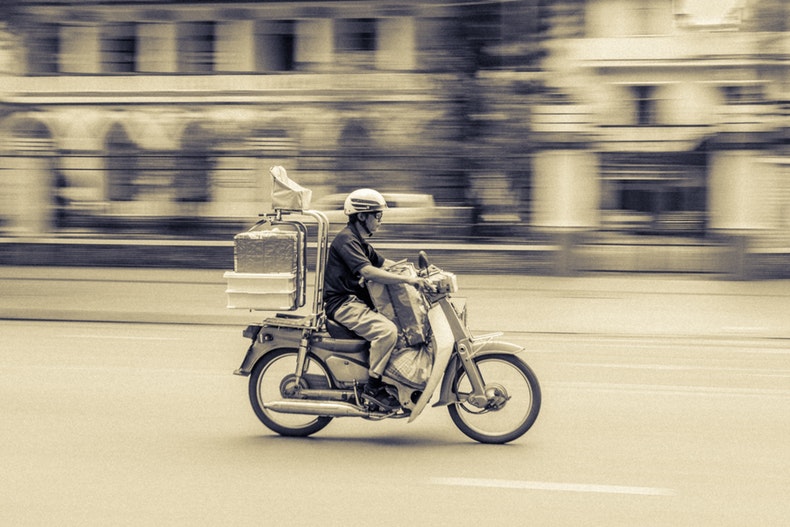 Introduce a Rush Delivery Tier
Upping your profit margin isn't only about introspection. It's also about understanding the desires of your clients and proving that you are willing to adapt and stay malleable in order to cater to them. The delivery service industry needs to operate on immediacy. Timeliness and cargo protection are you currencies.
Expanding business to offer a rush tier of priority deliveries at a higher price point is an easy way to appease customers and profit on business. Ensuring that you have a big enough driving staff and your deliveries are timely will leave you with a happy client base who are more likely to recommend and promote your business to others. A 24-hour delivery service is a badge of pride. Wear it!
Small Changes Go Along Way
Running a business is quite the undertaking. You're constantly wearing multiple hats, mediating between people and searching for solutions. Sometimes it can be overwhelming, especially when it comes to increasing profits.
Take comfort in the fact that small steps can go a long way. Start by recognizing your problems, and then create achievable goals on a realistic timeline in order to address them. You're not going to be able to transform your business overnight, but you can start making changes today that will have an impact on tomorrow.