When looking to make the big move of going from a commanded job capacity to a commanding one, you must first meditate on your options. The same way a lion would approach his prey. Almost always the thought of opening up your own convenience store does skim by, if only on a whim. However, as it is the case in this day and age, it seems as if you can find one of these around every single corner you swing by. This could arouse intimidation, namely doubts of failure, seeing the existing mountain of competition that is. Naturally, you'll want to have an edge over your competitors, something that will make you stand out, which demands careful planning and a mindfulness in approaching your success.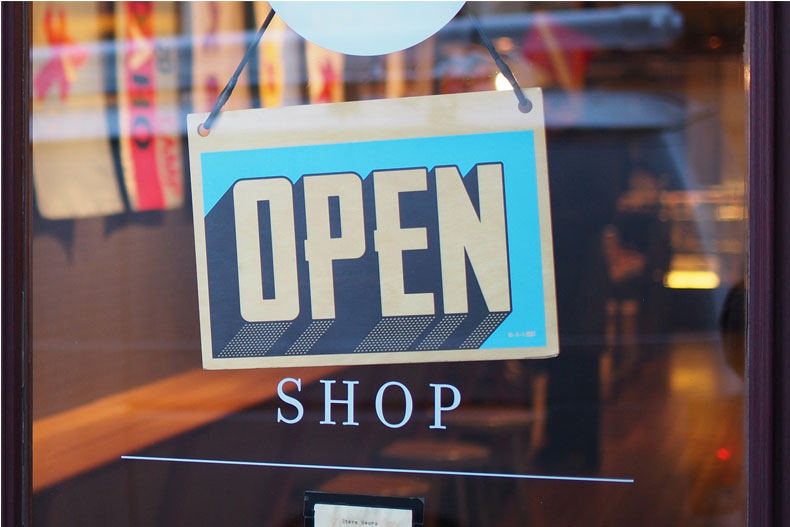 Site selection
All entrepreneurs must know about the importance of location, as it is the first of many strides. That importance does escalate with convenience stores, especially since the site is pivotal in having your store seen and desired.
Typically, you'll be looking for a main street, or at least one with a wealth of traffic. In doing so, you would be bettering your chances of receiving a higher rate of visits, which in return should increase purchases, though do try looking for areas with little competition surrounding you and possible places with low rent. Commonly, people use the method of optimizing signage in grabbing the attention of drivers and pedestrians that go by. This involves hanging up promotions that may mention special products for your store's window.
Things to consider
Now it's no easy job, opening a convenience store that is. There are nooks and crannies to get into, things to explore. For instance, the type of customer you're getting, which is information that's of supreme importance. Knowing the type of customer helps you in preparations as well as anticipating their needs.
It is said that customers fall into one of four groups. You have your regulars, whom rely on the convenience of your store for their daily purposes. Then comes in your neighbours. What they do is seek recognition, as they're usually in the pursuit of new friendships and making a community. Of course, there's your last-minute shoppers, of whom you share with brief, short lived flings. They only get what they need and are out before you know it. Finally, you get the thrill seekers, who are often described as drifters, drifting from one product to another. Their chief purpose which has led them down into your store is excitement. Looking for uniqueness in your place.
Since the rise of convenience stores, it has become incredibly important to match your store to the demographic you're intending on targeting. Depending on which, choose a fitting decoration that would serve your customers-to-be with a nice and appealing ambience. You should also think carefully about your surroundings, so that if your store rests next to a sports facility, perhaps having sports equipment would be of wit.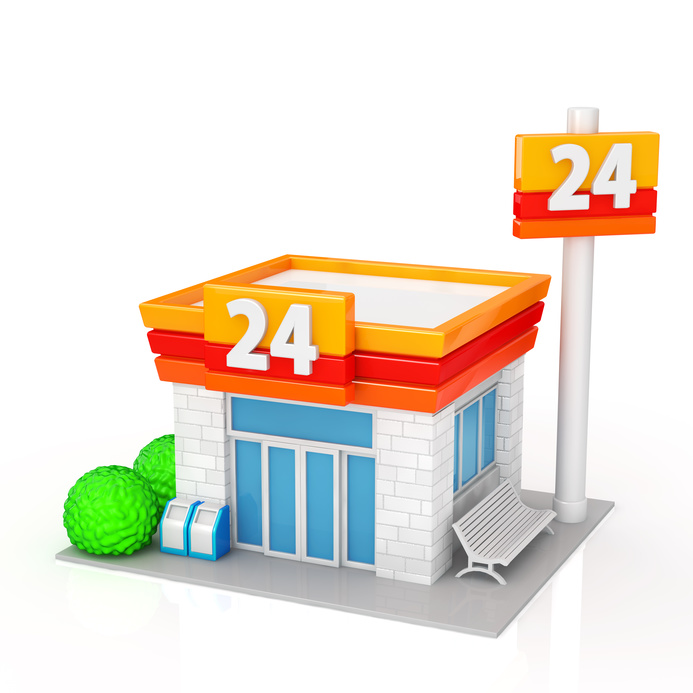 Tips
As you head into the vast world of competition, you'll be looking to make your store the best it could be. Here are some tips to guide you through:
1. Devise your own marketing plan

– It's of crucial importance that you make a plan, so as to make the necessary arrangements beforehand. This includes knowing how much it will cost initially. By doing so, you'll know exactly the expenses that will be scattered about, helping you decide on whether or not you'll be needing a loan. It will help if your plans contain information regarding the items and services you will be offering. What's more, advertising your business will aid in spreading awareness of its soon-to-be existence.
2. Obtain license and insurance

– These are mandatory requirements, as a missing license will mean you'll be missing a store. In addition, acquiring an insurance plan will help in covering any expenses related to theft and the injury of an employee, should they get hurt on the job.
3. Strengthen relations with suppliers

– You'll want a healthy relationship with those that breathe life into your store, since it is their products that you have on your shelves. A good, strong relationship could bring along with a few benefits, such as discounts.
4. Stock your shelves

– Make it so that your shelves are well organised and are nothing less than an aesthetic masterpiece. Look to stock them in a fashion that will allow for it to be easily restocked, and remember to use psychological methods in the layout.
5. Install a Point-of-sale software

– A method that is much needed since it tracks the products that are sold the most. This will help you in providing your customers with better deals and promotions, which should hopefully have them retained.
6. Build your brand

– Uniqueness is key in this game. You must look to build your very own brand, as you'll want it to be noticeable. A great way to do so is by putting together a loyalty program for your regulars to make them come back more often. Innovation is what'll have you go that extra mile.
7. Search engine optimization

– Solely depending on foot traffic could prove to be unwise. Particularly in this age of 'let's google it'. Even though Google is a friend it can also at times make itself an enemy. SEO should fix that and make you two the best of friends.
8. Interact through social media

– By using social media in your interactions with your customers, you will be making it easier for them to find info about the products and make their inquiries. This is considered to be a fantastic method as it then makes it seem personal.
Ultimately, what you as a convenience store are looking to do is assemble a great number of patrons. This could only happen if you present yourself as a convenience store that is of actual convenience. So take notice of your store's site, run it attentively and make sure you target your neighbours and take care of your regulars. Get the people in through the door, and keep them there.