You may have decided to outsource your IT needs with the goal of spending less time dealing with them. However, it's impossible to get the best possible results if you hire the wrong managed service provider (MSP).
If your current MSP doesn't meet your current needs and can't keep up with your business growth, you might want to find a new provider for your required managed IT services Adelaide as soon as possible. Below are the other signs your business needs a new managed services provider: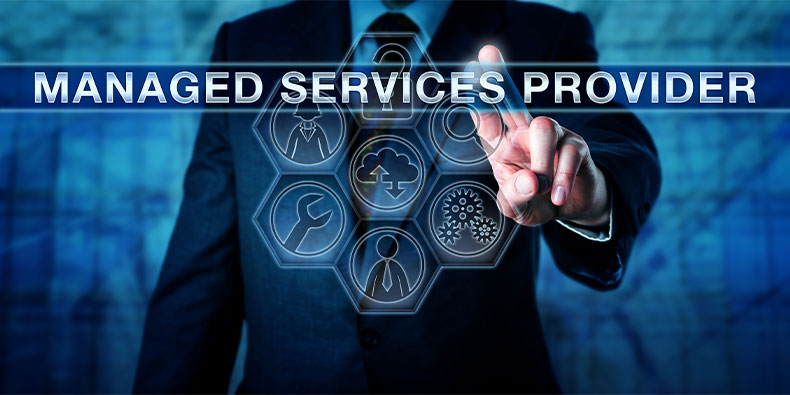 1. Your Issues Aren't Resolved Promptly
One of the red flags that it's time to find a provider is when it's taking too long to resolve your service tickets. If your service tickets were once resolved within a few minutes and it now takes a few days, it might be best to look for another provider that can resolve your concerns immediately.
Also, if the number of current service tickets continues to increase, it's a sign that your provider can no longer handle their clients' IT needs, and they're stretched thin on resources.
2. Your Current Provider Still Use Old Technologies
In today's modern business world, every company requires an MSP that offers new and state-of-the-art technologies for your network. It'll be advantageous for your employees as well. If your provider uses the newest technologies, your team members will be able to work properly. In addition, it can be beneficial to achieve your company's future goals.
3. Your Provider Lacks Strategic Approach
Another sign that you need a new MSP is when your current provider doesn't provide a strategic approach for your IT concerns. It isn't enough that your MSP is fixing issues that arise.
A good MSP will assess your IT infrastructure proactively and determine the areas that require improvement. It must include assessing security practices as well as software and hardware needs. If it's not something your provider offers and you want to enjoy the benefits of having your company's IT managed, it's time to work with a new MSP.
4. Prices Are Unpredictable
Aside from providing your business with reliable services, your MSP must also offer predictable pricing. However, if you notice unexpected charges, make sure to reach out to your provider to clarify the discrepancies. They must clearly explain the services that are being provided.
If your provider lacks transparency and doesn't want to explain the charges, they're not the right MSP you should trust with your data and money. So, when your provider's prices become unpredictable, it's best to work a new MSP for your business needs.
5. Your Provider's Advice Seems Like A Sales Pitch
Your provider's discussions regarding their services must focus on the best technology, not who will support and implement it. If their advice seems like a sales pitch, don't waste your time and look for a new MSP who's willing to be your company's advisor and partner to improve your business operations.
6. The Contract Is Full Of Broken Promises
Is your current provider delivering the promises included in the service agreement? It's common for providers to make promises upfront to secure your company. However, if they never deliver their promises or can no longer provide you better services as they promise, it's a sign that you should consider a new MSP.
If you think you're getting poor quality services, review the contract and compare it to the services they provided for the past few months. If there are aspects that weren't delivered correctly, it's a great time to ask the reason why and how they can improve their services. But, if they did nothing to resolve your concerns, don't hesitate to look for another MSP that will provide you better quality services.
7. Your Provider Can't Keep Up With Your Changing Needs
As a business owner, your role is to focus on your business growth and not doing a follow-up with your MSP about your IT needs. If your MSP doesn't take the initiative, you might want to partner with a provider that offers quality onsite services that will allow you to schedule emergency, monthly, or weekly visits, which can let you form a harmonious relationship with your provider.
While it's enough for some businesses to settle with remote IT support, working with expert MSP that offers onsite services can make a difference in your business operations.
8. You're Dealing With Security Problems Often
If you often deal with security breaches with your current provider, you should take action immediately and find a new MSP. Keep in mind that cybersecurity is critical to protect your company's information and confidential data. With the increasing number of cyberattacks, it's wise to work with an MSP that prioritizes your business security and has excellent solutions for cybersecurity issues to keep your company safe.
Conclusion
Don't wait until your business is greatly affected due to your managed services provider's incompetency. If you're already experiencing the above signs, it's time to consider finding a new provider. Once you find the right provider for your business, you can be assured that your business will run more efficiently, allowing you to meet your goals without experiencing any possible inconvenience.