The construction business is booming today and residential construction is actually one of the largest growing industries when it comes to small businesses. With predicted growth for construction companies, many people are considering starting their own contracting company. If you're interested in getting started, these are the primary considerations to keep in mind before you do.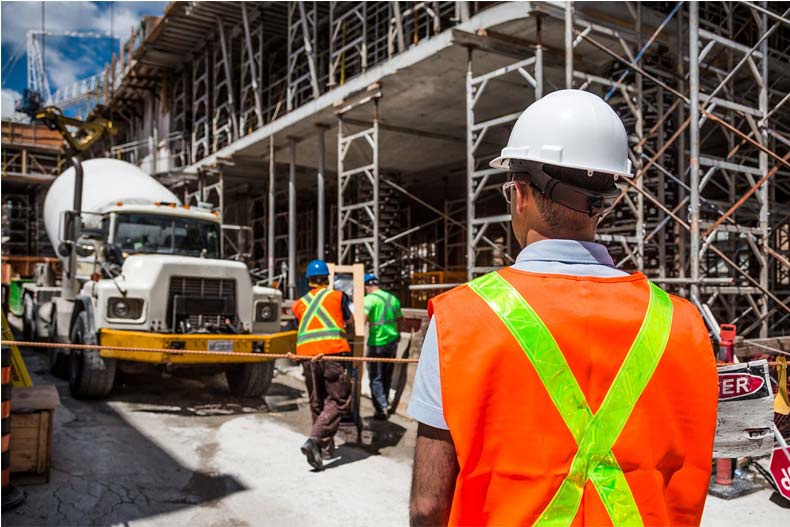 1. Mentoring and Expertise
If you're new to the contracting field, then you don't have to start off in the business blind. There are a huge number of resources to help you both as a contractor and as a small business owner. Your local small business development center is a great place to start.
You'll also want to learn more about starting a contracting business specifically. Mentoring is one of the best ways to learn the ins and outs of the business. Look for local mentors in your area and spend some time with local contracting organizations if available. You'll also want to develop a business plan and may need to take some local business classes or work with someone experienced in this field.
2. Do Your Research
One of the benefits of today's technology-fueled society is the huge number of online resources available. There are many online tools that small and starting construction companies can use to learn more about running a business. From software programs to blogs and general advice, take some time to browse these websites to learn more about starting and running a contracting business. You may be surprised to find out how much you can learn from these resources.
3. Plan Financing
When you start a business, you will likely need to take out a loan. Many banks and credit unions offer bank loans with a low-interest rate that can be worth your while. If you don't have access to these programs, you may want to consider a business line of credit or other financing options in your local area. The Small Business administration, for instance, offers access to loans for contractors. Since contractors are an asset for the local economy, you'll likely be able to find many options to finance your company.
4. Obtain Licensure and Permits
In order to protect both yourself and your clients, you'll need to have licenses and permits for your company. Of course, you'll need a general business license, but you'll probably also need more specific licenses as well. For example, if you're doing any electrical or plumbing work, you'll need to have a tradesman license. Your state business license office will provide information about what licenses you'll need. Be sure to register for a home business permit from your county or city as well.
5. Arrange Surety Bonds
Bond regulations are required in most areas. This is a type of third-party guarantee that will promise to pay your customer if you don't fulfil the work obligations specified in your contract. Keep in mind that regulations for bonds vary by state, so speak to a surety bond agent in your area or look at your state's requirements.
6. Purchase Business Insurance
Business insurance consists of several parts and you can purchase an insurance plan that's tailored to your specific needs. You will want to find a Contractor's insurance plan that typically includes general liability, property, and vehicle insurance. Your state may also require you to carry workers comp, disability, and unemployment plans. Make sure that you follow the legal guidelines when it comes to insurance coverage, and recommended insurance to protect yourself and your business moving forward.
7. Develop an OSHA Plan
The Occupational Safety and Health Act (OSHA) is an act that requires construction workers are employed in a safe environment. Because the construction area can be full of hazards naturally, it's important to develop plans to keep both you and any employees safe. This may mean requiring appropriate helmets, clothing, and footwear while on the job in addition to other safety measures. This administration provides resources and tools on their website and they can be accessed easily to help establish a safe workplace.
8. Build a Workforce
Chances are, you're going to need to hire employees even for your small business. If you're planning on taking on any medium to larger-sized projects, you may need a substantial number of employees. Most contractors hire their employees from four sources: subcontractors, labor brokers, hired employees, or independent contractors.
Research regulations in your state to remain compliant with both federal and state hiring practices. Write a contract for employees. Depending on the complexity of hiring and managing employees, you may benefit from a business manager that takes on these tasks.
Conclusion
If you were thinking of starting a contracting company, keeping these things into consideration will help start it on a solid foundation. But, whatever you do, make sure that you do your homework and understand exactly what will be expected of you before you embark on your new journey.