If you've ever been in HR or a part of a hiring committee, you know that selecting new employees is a taxing endeavor. There are some critical elements of the process that should not be overlooked—the most important aspect being the resume. Someone's resume is often their first impression when applying for a position. If an applicant doesn't take their resume seriously or submits something unimpressive, that should be your first indication that they won't be a good fit for your company. Here are the things you need to be looking for on a resume.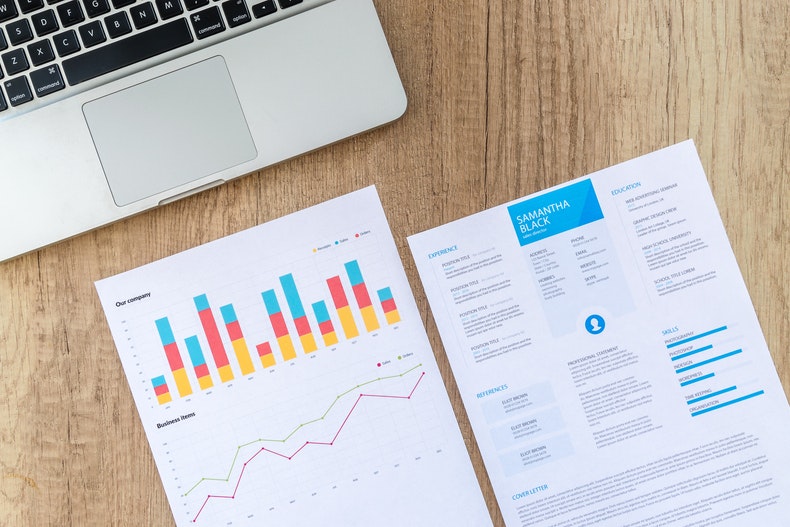 Grammatical Errors
If the applicant submits a resume riddled with grammatical errors, they probably aren't suited to work at your company. Of course, there are unskilled labor positions where experience and references are all that matters. However, for any skilled position, applicants should be submitting resumes that are completely error-free if they expect to be taken seriously.
References
Outside of entry-level positions and internships, you don't want to hire anyone without an impressive list of references. Don't hesitate to take it a step beyond calling prior managers and employers; consider doing an employee background check as well. The background check process can reveal quite a bit about a potential employee—if your applicant has bad credit or outstanding loans, for example, it could show a lack of personal responsibility.
Education
The quality of your applicant's education is essential (especially if they don't have very much job experience). There is a sharp difference in the education quality of an online University of Phoenix degree and a degree from Stanford. Having said that, most state school degrees are of a high-standard. While education is important, it can't tell you everything about the applicant; someone with an unimpressive degree may have been accepted to the top schools in the country and just couldn't afford to go, so give your candidate time to explain during their interview. Make sure your applicant received education from a respectable school, but don't bank on it qualifying them as an employee.
Skills
Skills are an aspect of a resume that shouldn't be overlooked. Someone with the right skills can easily be more qualified than someone with more education and experience. At the end of the day, an applicant needs to perform the tasks of their job above all else. Experience with Microsoft Excel spreadsheets or knowledge of a niche programming language shouldn't be brushed aside.
Work Samples
Although work samples aren't a standard part of a resume and their requirement won't apply to every position, they can make the hiring process significantly easier. When it comes to positions that involve art, writing, or code, samples will often tell you more than a resume. If they apply to the title that your company is offering, make sure to ask all of your applicants for samples of their work.
Milestones
Look through an applicant's resume for quantifiable benchmarks: ways in which they helped the company grow or projects that were successful. You should look for statements like, "added 10 clients in one month" or "wrote a software patch in a week." Milestones are an important aspect of someone's accomplishments at their previous place of employment.
Statement of Intent
Weed out the generic cover letters or statements of intent and look for applicants who are including specific career goals. Someone who sets particular goals rather than stating they want to help the business grow will bring more to the table than someone who doesn't.
Time Spent With Prior Employers
If an applicant appears to bounce from company to company or continually switch their titles, there is a good chance it's because they didn't perform well. Applicants that have stuck with a business for over two years show that they are willing to see a job through even if it didn't work out in the end. There is a reason so many applicants with only one year of experience are turned away—you can't put a price on loyalty.
Use these eight helpful tips to improve your hiring process and build the team you need to take your company to the peaks of success.