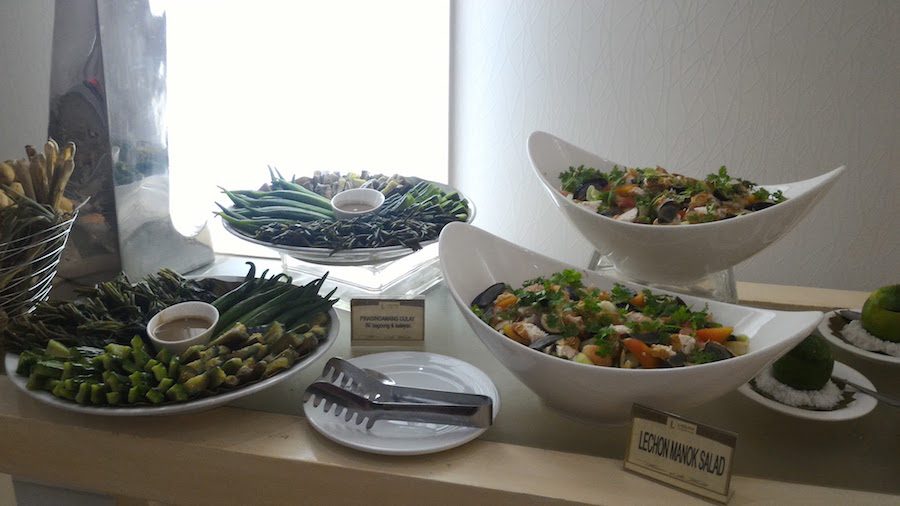 Family has always been one of the secrets behind Café Laguna longevity. This includes members who may not share the same blood but have still been instrumental in their long term success. Thus, it comes to no surprise why Laguna Group of Companies (LGC) chose "Bida ka sa Bente Singko" as their theme for their media conference last Thursday, September 22.
For its 25th year, Café Laguna pays tribute to seven employees who have been with them throughout the restaurant's more than two decade journey. They have achieved a milestone for their loyal service spanning from 16 to 25 years. In fact, one employee has been with Café Laguna since it's first day of operation starting out as a small food outlet.
The real "bida" in "Bida ka sa Bente Singko" were actually these seven employees who had no clue they would be put on the spot in a heartwarming tribute. After each was called to the stage, video messages from their family and loved ones were shown. The final surprise was employees' families arriving so they could dine together for the first time in the restaurant.
"Honoring our employees is a testament not only of our achievement as a restaurant. It is also our way of recognizing these exemplary individuals who have been associated with us in Café Laguna through the years," said Café Laguna founder and LGC Chairman Mrs Julita Urbina.
She fondly recalls the restaurant's humble beginnings, which only had 10 tables. She only had two cooks working for her then, one of which was her driver and the other her laundry woman. At that time, there were no culinary schools yet in Cebu. Still, the restaurant continuously honed their employees' skills not only in the kitchen but also in catering, food and beverage services.
Mrs. Urbina revealed, "We take care of employees as we take care of the restaurants."
Chef Raki Urbina, LGC's Corporate Chef backs up her statement, saying they will continue recognizing excellent performance and loyalty. "We will always be indebted to the contribution of our employees to our continued success. Sila ang totoong BIDA ng #bentesingko."