BPM Software is essential to any business with a focus on efficiency, productivity, and growth. When you want to scale, fine-tune the customer experience, and reach all-new markets, business process management offers a range of solutions. From tools that help you understand your customers and their buying habits better, to tailor-made tools to expand the scope of all marketing, effective process management unlocks many doors. Instead of having to devote dedicated staff, time, and resources to single complex reports, strategies, and service management, your software takes care of everything. This means that your business can channel its operation optimally on a day-to-day and long-term basis.
Company-Wide Benefits from BPM Software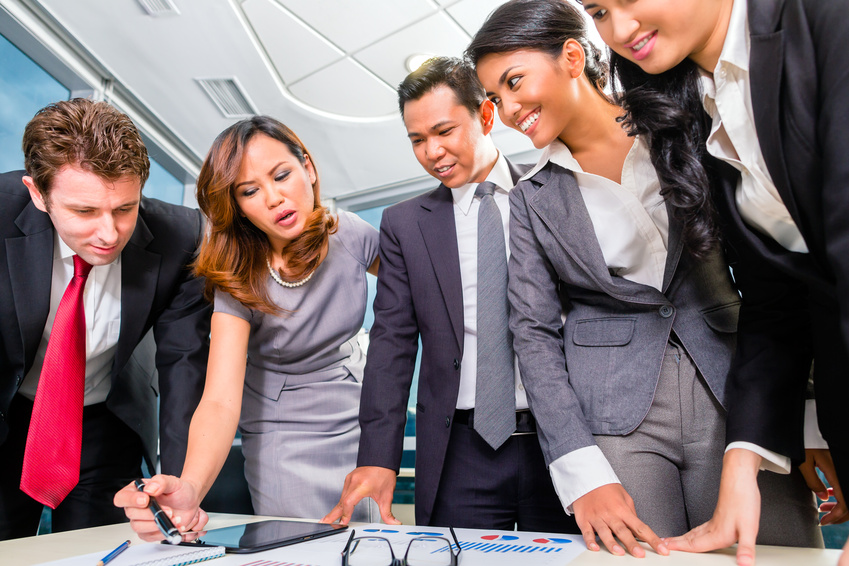 When you implement good BPM software, you're rewarded with a total toolset support every level of staff. Customer profiles hold the potential to be enriched automatically using publically, accessible smart data. Platforms like Studio Creatio, Enterprise edition enable sales, marketing and service staff with real-time information, complete historical data, total inter-departmental transparency, and all the functions needed to keep a customer happy either on the phone or at their door. Solutions employing leading process management innovations support any sized enterprise, and all business models as well.
How Business Process Management Can Help You
There are so many practical scenarios where intelligent business protocol makes all the difference between superior customer service and bland basic service delivery. Here are just some of the functional ways that you can use a good enterprise-level CRM like Creatio to your advantage:
Real-time queue prioritization for service desk management and support ticket efficiency
Customer profiles delivering in-depth on-demand information for inside and outside sales
Complete company database and CRM functionality made available to mobile users
Greater report accuracy allowing data-driven decision making and strategic marketing
Zero-downtime for executive-level changes to operating procedure and company CRM functionality
Low-code platform enabling any level of staff to implement modeled and tested process control & automation
Solutions Designed for the User Experience
No one knows the internal operations of your business better than your staff. Put BPM software in their hands that allow them to begin automating everything from the simplest level, and you'll soon see just how powerful business process management software can be. That is why we've put together an enterprise-level CRM that is as simple to use as it is powerful. With the visually-driven design and dashboards that grant clear reports & straight-forward customization, adoption rates are set to soar.
Choose our integrated software, and you won't think about anything but how to manage business processes. Even if this was first done, and you have everything you need when you choose BPM Software, your business will grow steadily anyway. In fact, many routine processes involve numerous team meetings. All these components of business processes, and nothing will distract you from their effective management. Here you are provided with only a creative decision-making process. All our specialists know that our comprehensive software can be implemented immediately and allows us not to stop developing, not only due to the high individuality of each project and the high level of UX / UI design. "The implementation of the software product goes according to plan if the software product fulfills the task from day one, and company employees can easily switch to working with a new product" – our most important principle of work.