DAY 2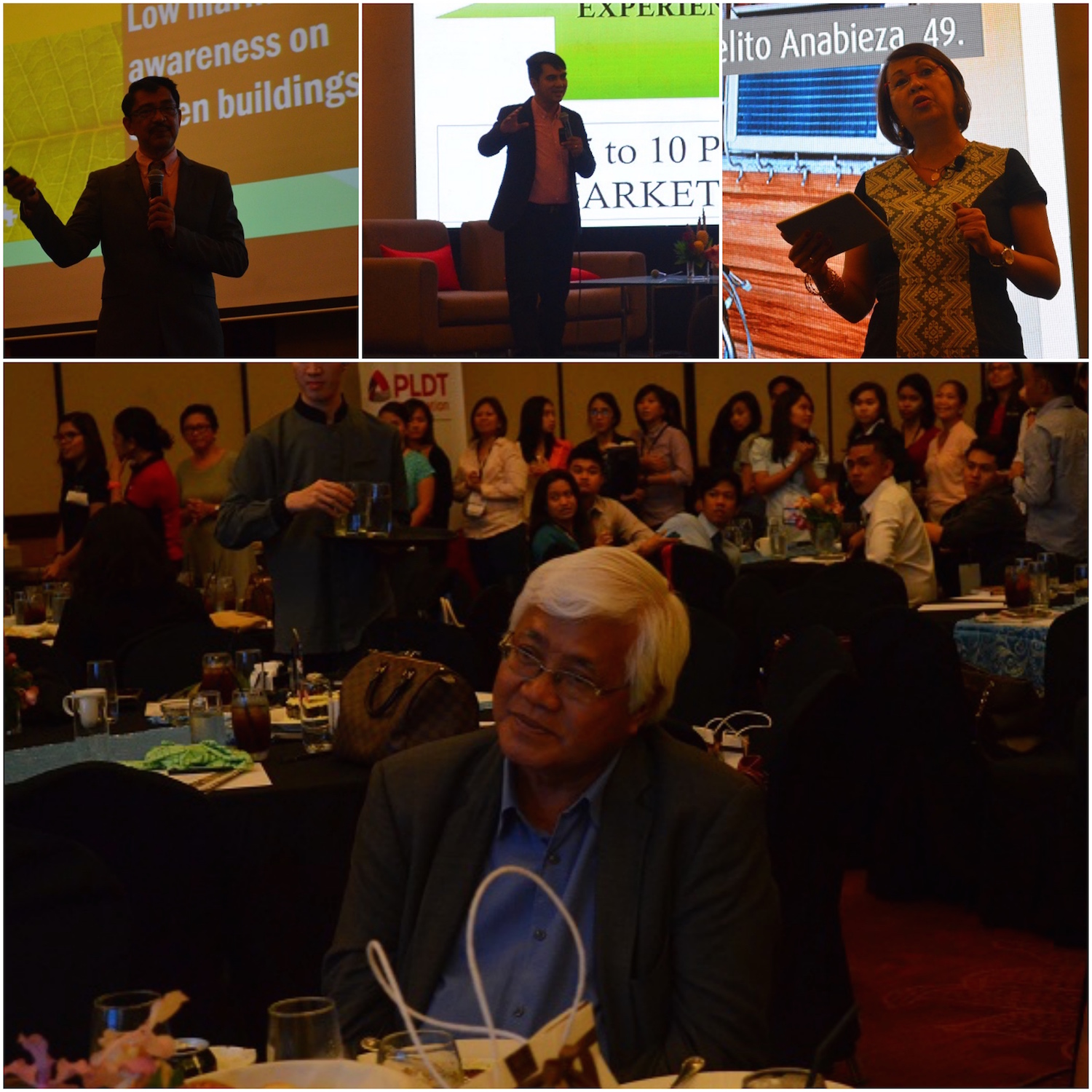 The second day of the conference saw a list of notable speakers including Carl Balita of ABS-CBN's RadyoNegosyo and Tony Meloto of Gawad Kalinga.
Carl Balita advocated a renewed focus on Micro, Small and Medium Enterprises (MSMEs) to bolster economic growth. He believed that one way to empower the poor is to engage them in business. "Small is the new big," Balita said, referring to the fact that an overwhelming 99 percent of registered business in the country are MSMEs.
Indeed, the prevalence of MSMEs in the country is very noticeable. Strolling around malls, I can't help but notice the new stores that have been popping out with names I haven't heard of before.
Profit and the social good
Is it feasible to pursue profit and promote social good at the same time? Edgar Sabidong of ArthaLand Corporation answered with a resounding yes. I found this claim an interesting one, since like most people, I believe that profit and contributing to the common good are incompatible.
Sabidong's company is in the business of green buildings: structures that have environment-friendly features such as renewable power sources. He claims that ArthaLand is a for-profit company committed to the social good through environmental preservation. Sabidong said that while there are obvious challenges in maintaining a social enterprise, they can be addressed with the right solutions such as increasing awareness of its objectives. After his talk, I am now convinced that profit and social good are not mutually exclusive.
This view was reiterated by Faye Corcuera, Executive Director of BPI, with her story about Joselito who had lost his legs in an accident. Being a disabled person, it was hard for Joselito to find a job until he met Ryan Gervasa of Virtualahan. Ryan's business is a social enterprise that trains differently-abled persons as virtual staff for businesses around the world. Jose proved to be capable, so he was hired and now earns around P50,000 a month.
Corcuera said that the BPI Foundation is committed to stories like these and has been an advocate for social enterprises through its various programs. This story has truly inspired me as it exemplifies the invaluable contribution of social enterprises to uplifting the human condition.
Hope and potential for the Filipino
The highlight of the second day was the presentation of the legendary Antonio "Tony" Meloto of Gawad Kalinga. Tony started with a video presentation of an uplifting story of how residents in the Lorega Cemetery finally get to have an address after a condominium was built for them. He then talked about Enchanted Farm which is home to numerous social enterprises such as Plush and Play, Bayani Brew, and Grassroots Kitchen and how they have helped people in the community.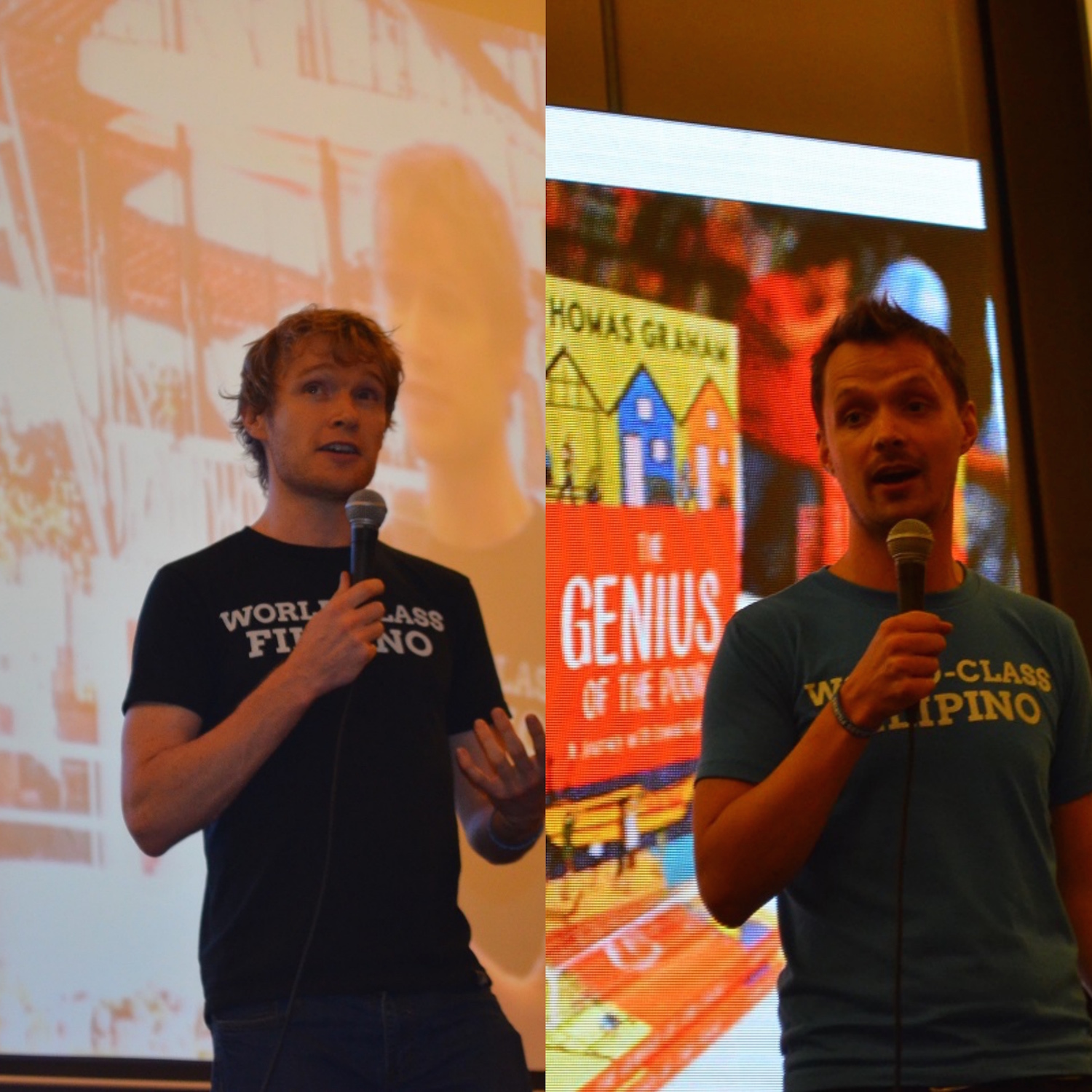 Tony ended by introducing two foreigners – one Irish and one British – and letting them share their experience and love for the country. Thomas Graham, author of The Genius of the Poor, shared his reasons for quitting his job in the UK and moving to the Philippines to join Gawad Kalinga. Mike Grogan, author of The Rise of the Pinoy, talked about how every Filipino can be world-class with the proper framework and mindset.
Other speakers in the afternoon were Rose Marie Edillon of NEDA, who talked about ways to foster economic growth in the country while sustaining culture, and Albert Locsin of PLDT Smart SME Nation, who discussed how the digital age has changed things and how we can promote social good through it.
Informative and inspiring
To sum it up, the two-day Social Entrepreneurship Conference was an exhilarating blast of talks and discussions. Without any doubt, it will definitely leave a mark in the minds and hearts of all attendees with all its informative topics and inspiring stories.
I salute all Filipino social entrepreneurs and their noble causes and hope that they gain more success in the future.