Rachel Eilbott tells about her Advocacy Work and Entrepreneurial Journey
Social entrepreneurs are making a positive impact to communities through their business ventures. Founder's Guide interviewed American social entrepreneur Rachel Eilbott who has been helping build social enterprises and mentoring startups in starting and growing a business.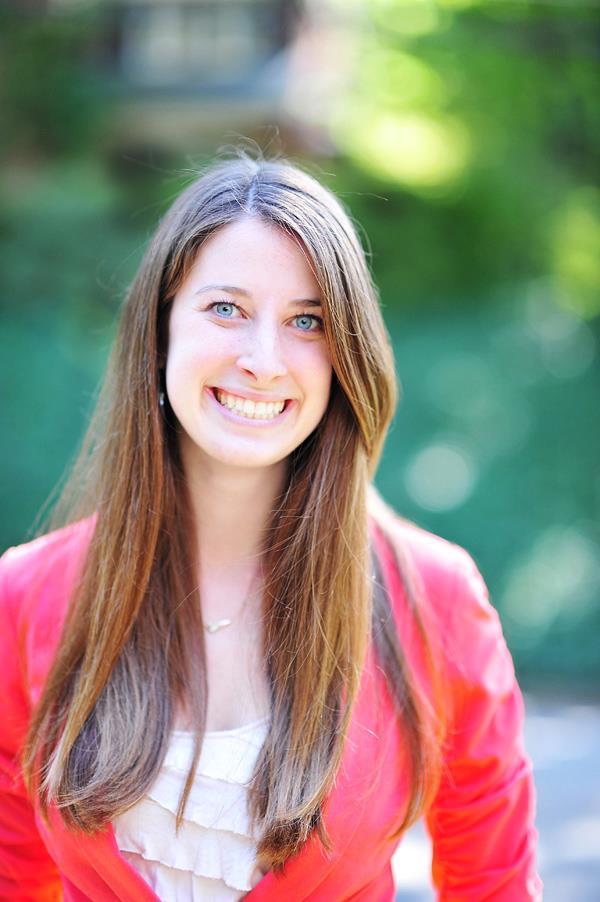 Here, Rachel shares her insights and advice on startups and social entrepreneurship.
Commonality among Startups
Katrina: You've worked with startups in India, Cebu and US. What do you find common among them?
Rachel: Definitely passion. No matter how different the projects they're working on, you find similar drive among entrepreneurs. When I attend startup events, people often discuss the struggles and challenges in starting a business. Although, each one of us might have a different type of venture, it's impressive how we can still relate due to similar issues we've faced. Yet speaking to these entrepreneurs, I can say that the biggest common thread is their positive attitude and sheer determination to make it work out.
Social Entrepreneurship
Katrina: How is social entrepreneurship different or related to traditional profit-based businesses?
Rachel: The challenge with this question is that there isn't a universally-accepted definition or uniform criteria for a business to be labeled as a social enterprise. I think everyone has their own way of evaluating businesses. But, we can differentiate traditional businesses from social enterprises depending on their "bottom lines"- is their objective just to maximize profits, or is their goal to be profitable while also having a positive societal or environmental impact? Social enterprises strike a balance between being sustainable and helping people the environment.
Accordingly, social enterprises can be said to have a "double (or triple) bottom line." Nothing is black and white. Some organizations would use a set of criteria to evaluate how "social" an enterprise is. This would include inclusiveness of hiring and empowerment of employees, to name a few.
Katrina: In your own words, how would you define social entrepreneurship?
Rachel: To put it simply, businesses that help people, are ethical, and/or eco-friendly. To me, a social enterprise isn't only a business centered around solving a problem but also one that incorporates ethics and sustainability into all aspects of its operations, from sourcing to employee policies.
For example, Human Nature, which is a Filipino social enterprise, is a company that sells bath and beauty products. Their business, however, is much more than that- their focus is to make all-natural products wrapped in recycled packaging, which are sourced from low-income local farmers. They also focus on being "Pro-Philippines," both in production and branding, strengthening pride in Filipino products, and empowering people connected to their business. Despite their business model revolving around selling personal care products, I think there's a lot to love in the way they run their business and would definitely label them as a social enterprise.
Katrina: That's enlightening. Can we ask, when did you start to become involved in social entrepreneurship?
Rachel: I majored in Government, also called Political Science, in college, with an international focus. Going into school, I had been interested in working for a non-governmental organization, international aid organizations, or possibly as a diplomat. I'd thought of business as a money machine, which is not where my heart was.
Katrina: You are passionate about social entrepreneurship, was it more of an advocacy or career path?
Rachel: I believe strongly that all organizations should aim to be maximally ethical and eco-friendly so it's definitely an advocacy. That's why I gravitated towards working for companies that make a positive impact to the community or towards helping companies improve that impact. In my work, I am significantly more motivated when I see the reason or purpose behind what I'm doing and would have a hard time working for a company I didn't believe in. Personally, I try to buy all products from businesses that are environment-friendly, ethical and treat people well.
Mentoring young people in Startup Weekend
Katrina: Outside of work, what were the startup events you're involved with?
Rachel: I'm heavily involved with Startup Weekend where I organized and facilitated events. I will be one of the mentors at the Young Southeast Asian Leadership Initiative (YSEALI) Startup Weekend event in Malaysia this week, where youth from across the ASEAN region will pitch and work on bringing their ideas to life. I love these kinds of events since there's always a lot of energy that comes with the idea of starting up something and making it happen. I also love startup events because they can really be empowering, serving as catalysts for proactivity and confidence-building.
I once heard someone say that working for a startup is the cheapest form of business school and I've certainly had to learn a lot through trial and error, which is another reason why I enjoy staying actively involved with startup events. I also love community building, which is extremely important for the startup ecosystem, and as such am part of a great organization called MakeSense, that organizes events to connect and support social entrepreneurs around the world.
Her work with EDM Entrepreneurs
Katrina: Tell us more about your work with EDM Entrepreneurs. Can you give us an idea about EDM Entrepreneurs?
Rachel: The company I've been working for, EDM Entrepreneurs, offers consulting and training programs for social enterprises, though we're now increasingly focusing on training. In training, the idea is to give people the interest and tool sets to become social entrepreneurs, as well as conduct corporate trainings and workshops for NGOs.
Katrina: You've taught and supported a lot of students and young people in starting their own business in your work with EDM Entrepreneurs, can you share to us about your experience?
Rachel: The main program I've been working on, which is called Pitch YES, is a social enterprise startup program for Out-of-School Youth (OSY) run in partnership with the Provincial Government of Cebu. In the program, participants set up their own businesses. We offer intensive training sessions, workshops and activities that result in a viable business concept built on community research, social needs, and market opportunities. On the social side, topics covered range from ethical business practices to ensuring environmentally-friendliness.
The program's structure is comprised of training sessions, group activities, and assignments and mentorship between sessions so participants will constantly progress on their businesses. The course guides the participants on identifying the problems in their communities, creating a business concept to address these social problems, and market research such as pitching their business and products to people, among others. Starting a business is not easy. That's why mentorship, guidance and support are vitally important. We also bring in young entrepreneurs to share their inspiring stories and experiences to our students. Our work is similar to Founder's Guide in helping startups and entrepreneurs by giving resources, tips, and business know-how.
Even more than teaching them business skills, a major objective is to build self-confidence and being pro-active through this program. After the training and workshops, they become more confident, and more likely to see road blocks as potential opportunities, instead of thinking that there's no way around them. Some of our students have unconventional backgrounds. A lot of people are surprised that OSY are developing their own business. However, perhaps being on an unconventional track may mean that they will be able to thrive as an entrepreneur- there's no reason to judge in advance. Some of these OSY dropped out of school due to lack of interest and not just due to financial reasons. Sometimes lack of formal training can breed more creativity because you have to figure things out with your own framework and you don't have the prescribed one that everyone's been taught in school.
A person's education isn't the only predictor of entrepreneurial success.
This is part of the reason why we try to bring in a variety of speakers to the program who have tried to make a business and survived. Exposure and gatherings are important since it makes you realize that it's possible to start a business by showing all the people around you of similar backgrounds who have done so. If you think entrepreneurship is just for MBA graduates, exceptionally wealthy people, or tech wizards, it's kind of intimidating. But when you meet different startup founders, your perspective will change, and it's an inspiring experience.