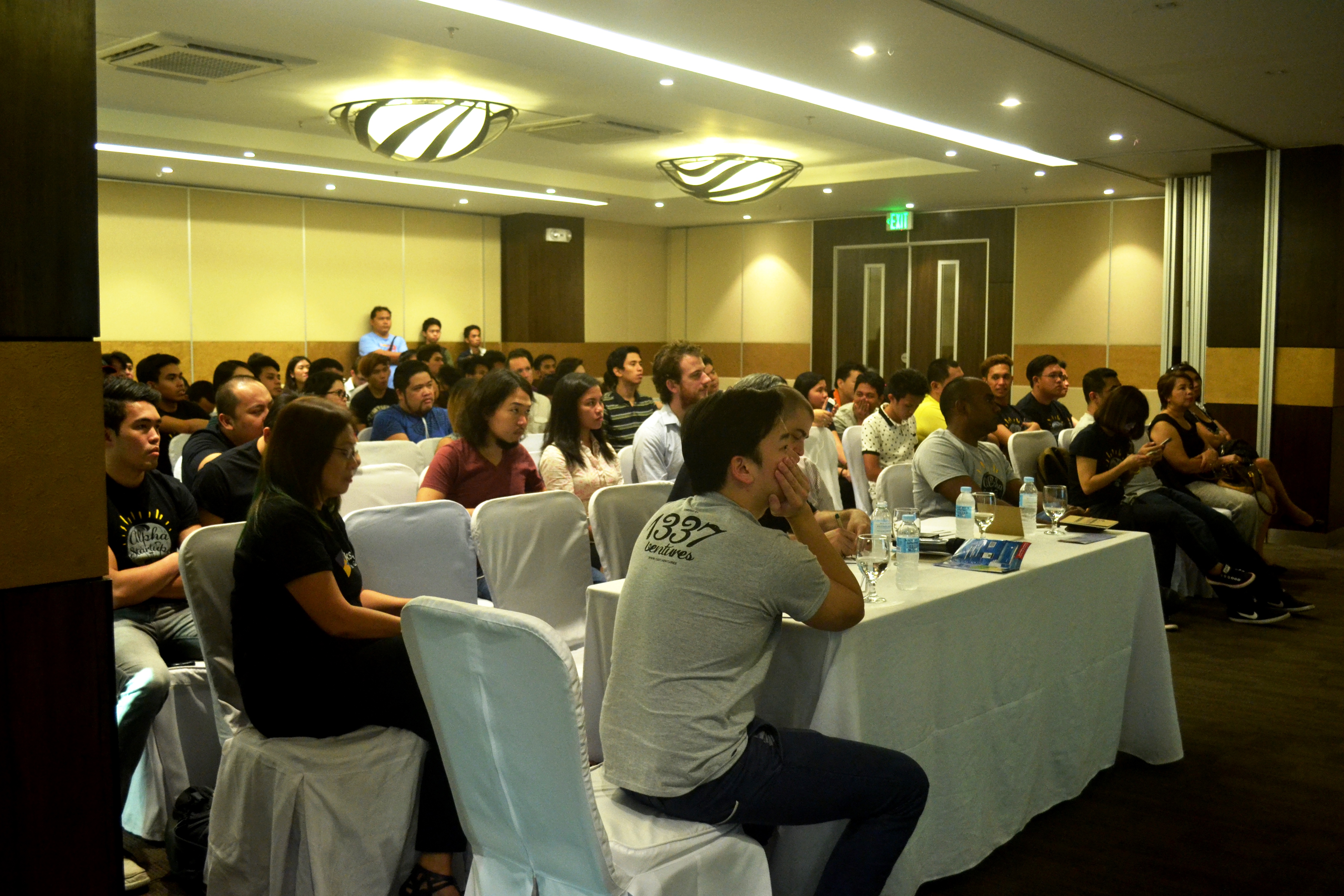 By: Joanah Gamboa
To offer speedy delivery of services with just a text message; to provide direct access to farm produce; and to set an avenue for saving or borrowing money — these are the individual objectives of the three startup ideas that emerged victorious during the first-ever Alpha Startups in the Philippines held in Cebu City.
Twenty-eight teams composed of aspiring entrepreneurs, designers, and developers underwent intensive five-day boot camp from November 9-13. The bootcamp included intensive workshops on product development and other knowledge necessary to advance from idea generation to viable products and business models ready for launch.
"There are several pressures, but at the end of the day, we are here to learn", said DOST-ICTO deputy executive Monchito Ibrahim in his welcome speech.
On November 13, Alpha Startups Demo Day served as the culminating activity of the boot camp, where 11 out of the 28 participating teams pitched their ideas to the judges, key investors, and the crowd.
In his opening spiel during the Demo Day, event host and 1337 Ventures founder and CEO Bikesh Lakhmichand stated that the role of Alpha Startups in the Philippines is "to educate and get new startups to the field", so that the country will not just be mere observers to the growing global economy but also become active innovators.
Out of the 11 that pitched during Demo Day, 3 winners were selected. These are: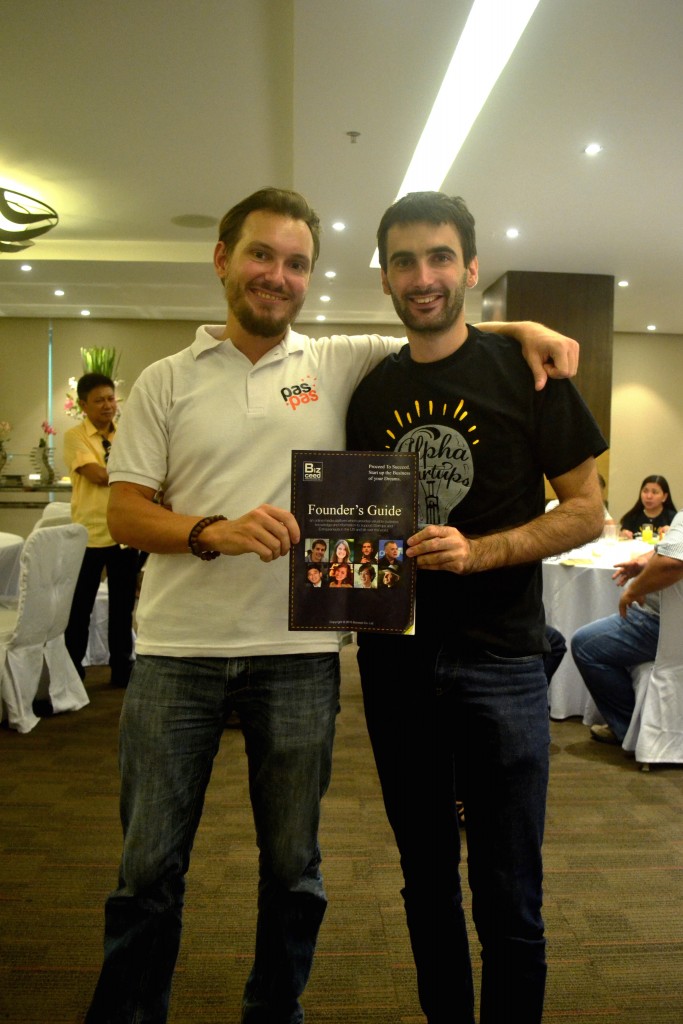 Paspas
Named after the local term "paspas", which means fast, this SMS-based delivery service aims to deliver "a super-fast delivery" to consumers anywhere in Cebu. Just send a text message and any tasks or chores you can't attend to will be taken care of.
Fresh2Ket
A web platform that aims to remove the middle men in buying fruits and vegetables, bridging the gap between farmers and consumers, thereby ensuring the latter's access to fresh goods
iMPok
A cash deposit and micro-financing platform that aims to help individuals – students or employees alike–and give them an avenue where they can save or loan money, especially in dire times.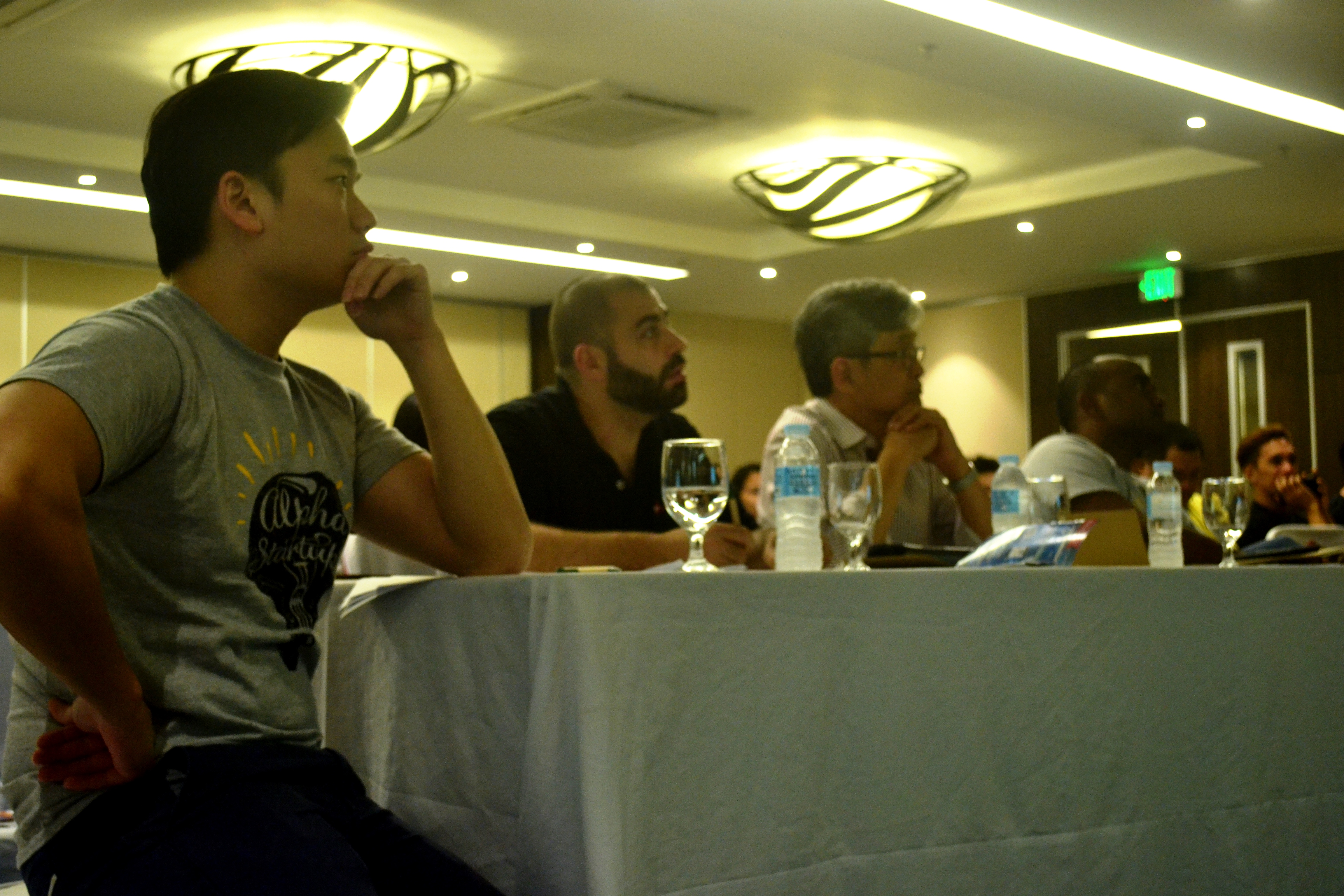 Paspas, Fresh2Ket, and iMPok each received $1000 micro-funding, $5000 worth of Amazon web services, and extensive mentorship from Malaysia-based accelerator 1337 Ventures. The winners were chosen by Alex Alabiso of Kickstart Ventures, Jason Chia and Athi Selvanayagam of 1337 Ventures, and Monchito Ibrahim of DOST-ICTO, the event's judges.
The remaining eight groups that made it to Demo Day are the following:
FilantroPh
A web and mobile application that provides charities a medium to be visible and to able to interact with the community
Pageboy
Another web and mobile app, but for online sellers for them to easily take and track online orders
Guia
A social-discovery application that connects travellers and locals, giving them a better travel experience by letting the former see the Philippines in the eyes of the latter.
Nambal
Inspired by the co-founder's firsthand difficulties in getting medical services, this web application provides 24-hour access to medicines, doctors, and everything healthcare related.
School Merch PH
An apparel business that targets students and offers customized fashion to represent universities and colleges in Cebu City
RET.asia
A real estate crowdfunding platform, born out of the recognition that housing is too expensive for a bigger chunk of the Philippine population
PARAISO.ph
A web application that connects travellers to travel specialists, giving the former their perfect dream vacation with lesser hassles
TeeVee
A 24-hour t-shirt vending machine, conceived out of the need to get fresh shirts anytime, anywhere.
The first Alpha Startups in the Philippines is made possible by 1337 Ventures and the Department of Science and Technology-Information and Communications Technology Office, with the help of Cebu non-profit organization TechTalks.ph, the force behind Startup Weekend and Geeks on A Beach.