Business owners have a lot of options in terms of purchasing real estate or business properties. However, with numerous financing options, finding the best for your business goals is not easy.
Commercial mortgages and loans may be popular, but you may also want to consider chattel mortgages. This article shares the basic things you need to know about this less-known loan option and how it works. You'll also learn its different types, including chattel mortgage for a car or equipment, and its pros and cons.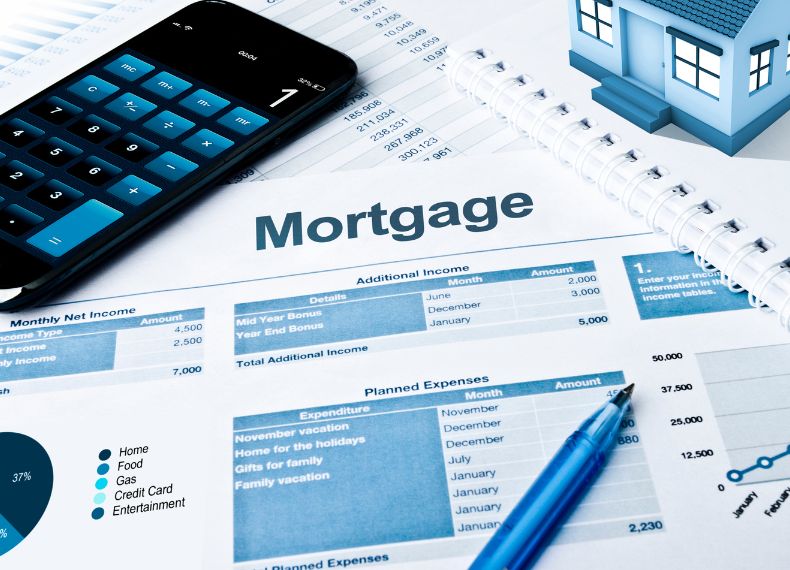 What Is Chattel Mortgage?
A chattel mortgage refers to a loan used to purchase an item of movable property. It's actually an older term for a business loan used to buy a business car or other types of vehicles, heavy equipment, and manufactured homes.
A chattel loan is provided by both online and traditional brick-and-mortar lenders. Some lenders may specialize in a specific property type, such as construction equipment, aircraft, or mobile homes. Aside from conventional lenders, sellers like manufactured home dealers may also provide financing services.
Depending on the type of movable property you want, a chattel mortgage comes with varying interest rates and down payment requirements.
How Does It Work?
With a chattel mortgage, you first find the equipment, vehicle, or movable property you want. Then, you need to look for a reputable lender that provides the chattel mortgage. The lender will provide you with the necessary funds to buy the property while using your purchased property as a security against the loan. You'll make regular monthly repayments until the loan is paid off (including balloon payment). Once you have paid all your outstanding balances, you own the property outright.
Understanding Balloon Payments
A balloon payment is a standard option for chattel mortgages. Sometimes referred to as a final repayment or the residual amount, a balloon payment is a lump sum payable at the end of the mortgage term. It is often used to improve cash flow since it can help lower your regular costs.
Types Of Chattel Mortgages
A chattel mortgage can work for various types of movable property. These include:
Manufactured Buildings

Also known as portable buildings, manufactured homes are the standard type of property often financed with a chattel mortgage. Portable buildings are often built offsite and then relocated to the place using a chassis.

Modular Homes

Similar to manufactured buildings in style and look, modular buildings are less mobile and usually have a more permanent foundation. Modular properties are not moved after being placed and must adhere to the same local building codes as traditional buildings.

Equipment

A chattel loan can underwrite the purchase of heavy commercial equipment, including forklifts, tractors, and other similar machinery. This commercial loan is handy for farm equipment you can acquire and use immediately.

Vehicles

A chattel mortgage can also be used to secure a loan for a car or other vehicle, particularly for commercial purposes. This commercial loan is a more popular choice in counties with a national goods and services tax (GST). The loan allows the owner to claim GST-related costs and vehicle depreciation on their taxes.
Pros Of Chattel Mortgages
Short Loan Terms

Chattel mortgages allow you to finish paying off your loans sooner than you would with traditional commercial mortgages and loans.

Tax Benefits

Chattel mortgages allow you to claim a range of tax benefits. For instance, you can claim the GST paid on your commercial vehicle's purchase price on your subsequent business activity statements. Also, you can claim the fuel input tax credit, interest on your repayments, and car depreciation costs. Lenders can claim the interest and pass the savings to you, or you can directly claim the deduction.

Lower Processing Fees

The lower upfront cost can make it easier for you to take on a new commercial mortgage. In addition, chattel mortgages make it easier for more financially vulnerable business owners to qualify, especially for startups.
Cons Of Chattel Mortgages
Fewer Lenders To Choose From

The lack of borrowing options, particularly for manufactured buildings, makes it difficult for borrowers to shop around and compare loan options for the best deal.

Higher Interest Rates

Chattel mortgage rates are often higher than traditional loans, which can influence monthly loan payments and the total interest paid over the life of the commercial loan.
Takeaway
A chattel mortgage is a versatile financial offering that can significantly serve your business purpose. However, it can also be confusing and tricky without a proper understanding of its fundamentals. Hopefully, this article has provided you with the necessary insights into how chattel mortgages can benefit your business goals. If you think they are a suitable option and you want to give them a try, be sure to approach trusted lenders.