200 Units Provided to Employees for the Online Education Needs of their Children
In light of the pandemic, and in order to ease how COVID-19 has been reshaping our way of life, Coca-Cola Beverages Philippines, Inc. (CCBPI) has intensified its People First policy—extending continuous support to its associates and to the communities it serves. Most recently, the Company donated 200 desktop units to its rank-and-file employees, which will serve as valuable tools for families struggling to facilitate distance learning for their children, as face-to-face classroom sessions remain on hold.
The selection of associates was based on criteria such as employee attendance and performance, as well as the number of their dependents – such as siblings or children – attending virtual classes.
"Because distance learning at this scale is unprecedented, not everyone is prepared for it," said Gareth McGeown, CCBPI President and CEO. "But by providing these desktops, we hope to help enable effective learning among the children of our associates, and aid in the transition into this new setup. We're doing our part to help ensure that no one gets left behind, and this is one less thing that our people have to worry about."
This is the latest in the Company's employee support initiatives toward helping ease associates' worries and anxieties throughout the lockdown. These measures include the provision of almost Php 2 billion worth of assistance funds so employees continue to receive their salaries during quarantine. The Company has also deferred loan payments to cooperatives, and has facilitated the advanced pay-out of 13th-month pay, along with full HMO coverage in the event that any associates or dependents contract COVID-19.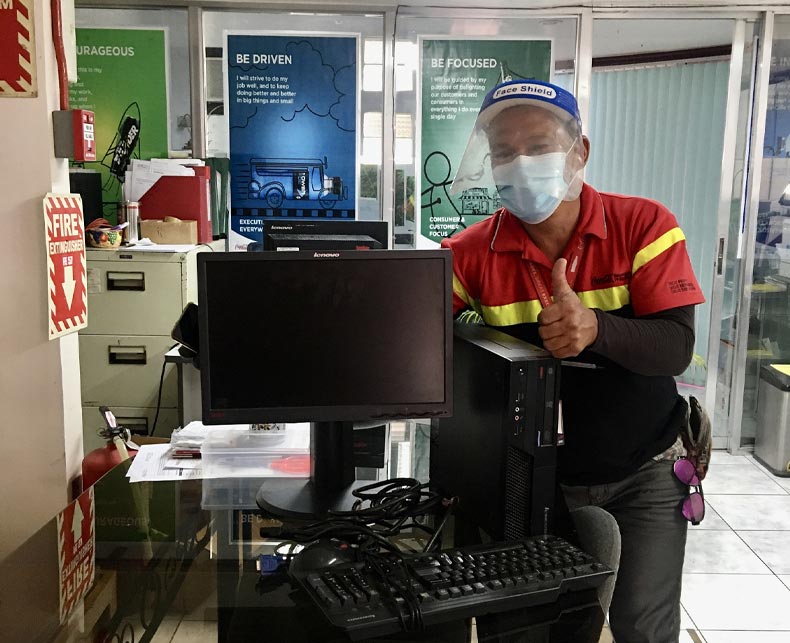 Coca-Cola has also been contributing to local communities and frontliners throughout the crisis. The Company has donated over 2.2 million liters of beverages worth more than Php 94 million to almost 1,500 institutions—including hospitals, non-government organizations, local government units, and national government agencies—as well as 174,000 personal protective equipment (PPEs) for 51,000 medical workers, and food packs for over 60,000 vulnerable families.
CCBPI recently announced that it will invest an additional $22M (approximately Php 1.1 billion) this 2020 to further expand operations via the installation of new production lines across the country, and as well as people development through job protection and job generation. Furthermore, its $1B recycling facility is now back on track from having its timelines significantly affected by COVID-19—and its construction and operation is set to offer even more job opportunities to Filipinos.
"The COVID-19 pandemic has disrupted every facet of our lives," McGeown adds. "We have to help our own people and local communities in any way we can—it is imperative that we do so."
CCBPI remains committed in protecting and supporting its 10,000 employees and their families across the Philippines, while simultaneously pursuing initiatives that serve local communities and help the national economy—in the face of the new normal.
About Coca-Cola in the Philippines
Coca-Cola has been refreshing Filipinos and making a difference in the Philippines for 108 years. The Philippines was Coca-Cola's first market in Asia to begin local bottling operations. Today, the Coca-Cola system in the Philippines has evolved into a total beverage company, offering 19 brands in its beverage portfolio and employing over 10,000 Filipinos in over 19 manufacturing facilities and more than 60 distribution centers nationwide. As part of its long-standing commitment to the country, Coca-Cola continues to #GOBEYONDGOOD as a business by continuously supporting safe water access programs in over 200 communities, empowering over 200,000 women entrepreneurs through training and peer mentoring, and accelerating packaging collection and recycling under its global World Without Waste initiative.