Brian Armstrong, the CEO of Coinbase, one of the largest cryptocurrency exchanges in the world, recently announced the launch of a new charitable initiative known as "GiveCrypto.org." According to Armstrong, the initiative will distribute digital assets with the aim of empowering people on a global scale.
The platform will carry out its operations by raising funds from cryptocurrency holders and redistributing it in small payments to people in emerging markets with a focus on those facing any form of financial crisis.
According to the announcement on the GiveCrypto.org blog, the platform has three main short-term goals:
To send money to those who need it
To advance the adoption and benefits of cryptocurrency
To give people all over the world universal access to an open financial system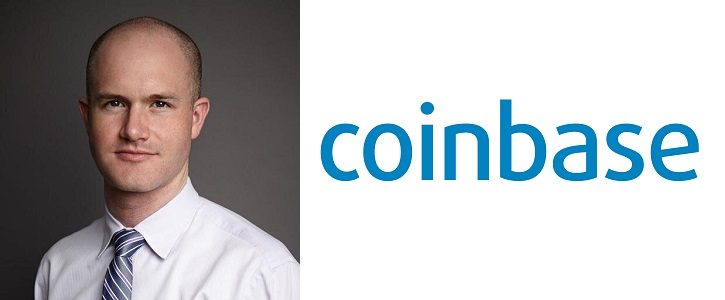 Image Source
Who is Brian Armstrong?
One of the most influential and formidable individuals within the cryptocurrency industry is Brian Armstrong, CEO and founder of Coinbase, the world's leading cryptocurrency exchange. He formerly worked on the Airbnb team as a software engineer before leaving later to start Coinbase in 2012. Since then, he has appeared on various industry lists including Fortune 40 under 40 and Recode 100 alongside the likes of Vitalik Buterin, co-founder of Ethereum.
Armstrong holds three degrees including a Bachelor's of Computer Science, Bachelor's of Economics, and a Master's of Computer Science from Rice University. He also interned at IBM as well as held jobs at Deloitte and Touche as an enterprise risk management consultant. At Airbnb, he worked in the hospitality marketplace with a focus on fraud prevention. The experience with payments which the company was already managing in 190 countries at the time, coupled with his earlier internship gave Armstrong the necessary experience needed to found a company in the high-risk cryptocurrency industry.
Although Coinbase has been Armstrong's most successful endeavor by far, it wasn't the first company he founded. In 2003, he co-founded Universitytutor.com alongside John Nelson. The platform helps tutors set up their tutoring enterprise and easily offer their services to potential clients, usually students. The website allows students and parents to find and hire tutors easily by applying several criteria. The platform was successful and Brian Armstrong stayed on as its CEO for eight years.
Since founding Coinbase, Armstrong has continued to secure his place as one of the most popular figures in the crypto space. He is responsible for all products on the platform and has led the Coinbase team to new industry heights. Since its launch, the exchange has gotten over $200 million in funding from leading industry investors such as NYSE and Andreessen Horowitz. The company has served more than 10 million customers spread across 32 countries and has held over $10 billion in digital assets to date.
What is GiveCrypto.org?
According to Brian Armstrong, the digital currency world still has a chance to fulfill the original principle it was built on: creating the economic freedom for those who need it the most. In this case, this refers to people in impoverished nations where financial services are expensive and difficult to attain.
He stated that although the perception of the industry by outsiders is one of flamboyant displays of wealth by some of the early investors who made huge profits and became very rich in a relatively short period, there is more to the industry. He believes that early investors have a duty to introduce the technology to more people in the world, one of the main reasons why GiveCrypto.org was founded.
Though the industry is young, there have already been acts of charity by investors and cryptocurrency platforms in the past. One example is the Stellar Development Foundation, a nonprofit organization determined to make payments easier for people in poorer areas and some African countries where access to proper banking services without restrictions and high transaction fees, is rare. Ripple also joined the Charity boat by giving out $29 million to public schools.
To kick-start operations, the GiveCrypto.org platform will create a $10 million fund along with a Coinbase team to work with local volunteers in ensuring that the money reaches those it is intended for. The long-term goal is to grow the fund to $1 billion by December 2020.
Currently, only $3.5 million has been raised, of which Brian Armstrong donated $1 million. Other people who have donated to the GiveCrypto.org fund so far include Chris Larsen, co-founder of Ripple, Brad Garlinghouse, CEO of Ripple and Zooko Wilcox, CEO of Zcash. The money is being raised in the form of digital currencies accepted by the Coinbase exchange, including Bitcoin (BTC), Ethereum (ETH), Bitcoin Cash (BCH), Litecoin (LTC), Ripple (XRP) and Zcash (ZEC) as well as fiat. Participants who decide to donate can do so no matter what part of the world they are in.
GiveCrypto.org will also try several other distribution methods when the platform gathers momentum. These methods may include working with more established nonprofit organizations as well as building an app to show how distribution is done and to track the fund. A part of the donated funds will be spent on launch management, operating costs, and maintenance of the various operations. However, in the future when the platform has settled, it will function with a protocol that ensures that 100% of the donations received will reach those in third-world countries who need it the most.
Armstrong stated that, according to strong evidence, direct-cash transfers are a good way to give money to those in need since cash transfers offer several benefits, including increased income, increased rate of food consumption and increased quality of diet, improved school attendance and improved healthcare, boosting household savings.
While financial services work well in developed countries, the same can't be said for developing countries. In fact, financial services are so difficult to attain in these areas that over 1.7 billion people don't have bank accounts. This is especially true for women who are marginalized and, therefore, excluded from the financial system.
Final Thoughts
Brian Armstrong has made a name for himself in the cryptocurrency industry with his highly respected digital asset exchange, Coinbase and this new initiative focused on giving back to people in need. While the cryptocurrency world is rife with illegal schemes, charities have found a spot in the industry.
Distributing money to people in corners of the world where financial services are poor, is a great way to bring awareness to the benefits of cryptocurrency, including ease of use, low fees, and transparency. The more people understand these benefits, the more they will be willing to adopt the use of these digital assets in place of fiat money.
Although GiveCrypto.org hasn't settled on any solid plan to actualize this distribution of money, with time the platform may hold one of the largest charity funds in the entire industry. The platform's fund goal of $1 billion may also be achieved since the world of cryptocurrency has never failed to shock spectators with its unpredictable outcomes.