Running a business, especially online, means you'll need to be organized. This generally requires using a number of tools to create a seamless workflow that keeps things moving along. But, choosing too many tools, or the wrong ones, can create more of a hassle for you.
No matter what your industry, investing in customer relationship management (CRM) software is a good move. It serves as a hub for your sales and marketing pipeline, so it's certainly something you want to master. Here are some hacks to help you use it to its fullest potential.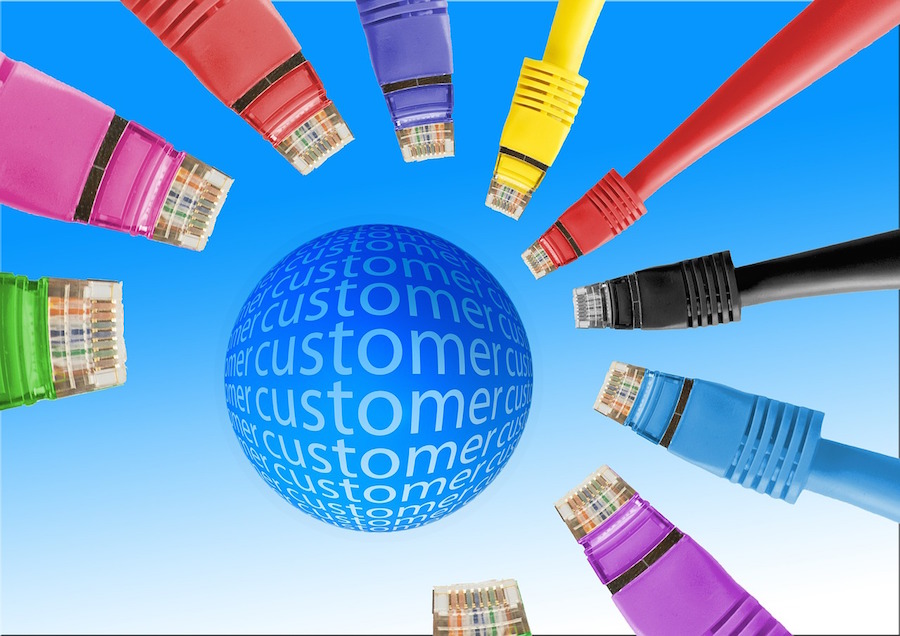 Send Automated Emails
Most of the CRM software available on the market today allows users to streamline communication with prospects and clients through automated email. In the context of nurturing relationships towards sales-readiness, automation helps a great deal, because it allows you to focus your efforts on generating demand and capturing leads, and the drip funnel workflows do the rest.
In the context of customer support, not only does this provide customers with an instant confirmation that questions have been received, but it provides additional functionality. You can use canned responses to add useful links to FAQ pages, request forms, price lists, and other relevant documentation you want to share, depending on people's queries.
Creating various canned responses for each departmental email address, such as IT, billing, HR, and customer service can reduce the basic questions from employees and customers. Companies often spend time creating technical documentation and FAQs that no one uses. Automated emails give you the chance to direct people to the resources you've already developed.
Stop Wasting Time on Manual Data Entry
Your CRM is only as useful as its data is up-to-date. With the right integrations, you can ensure that your contacts' engagement with your various touchpoints is all logged automatically. But what about when you meet someone in person?
If you're a Salesforce user, look no further than Zero Keyboard's Salesforce business card app to help you save time. Available for both iOS and Android, this app makes it easy to scan business cards and have the data automatically sync with your Salesforce account.
This way, when you're tired and groggy at the end of a conference, you don't have to waste time and effort adding the contact information yourself. Instead, you can focus on taking other steps to foster relationships with the connections you made.
Collect Social Data
Use your CRM to collect social data, then match it with other sales and marketing data to increase your understanding of your leads and customers – what their interests are and how and when they like to communicate.
This type of social information is a good source of insights to help you improve the way you market and sell to your customers, as well as how you serve them after the sale.
To do this, all you have to do is integrate your social media channels with your CRM and use tools like ClearBit to enrich their profile data. This allows customers to interact with your business on their preferred channel, improving the customer experience and providing better marketing insight.
Create and Use Templates
Create email templates and use them so customer communications appear consistent and in-line with your branding. When you are selecting a CRM, check to see if email templates are an available feature, and ask how customizable they are. Most lightweight systems do provide some flexibility in terms of customization, but the more sophisticated solutions such as Salesforce, enable users to develop their own templates with a drag-and-drop interface.
Users are able to add images, such as logos, to their templates. They can also save them and share them with other users. Templates are particularly use for direct email marketing and seasonal promotions. For small businesses that lack an in-house graphic designer, this option creates a professional appearance for the brand.
Customer service is about more than responding to their questions and comments. It's about creating consistency in communications across all channels.
Integrate with Other Software
Much like you should integrate your CRM with your social channels to collect and use social data, you can also integrate it with other programs you're using across your workflow. You can integrate most CRMs with your calendar and email, so you'll reduce the likelihood of double-booking client meetings, or scheduling a vacation during an offsite training event.
You can also integrate customer support platforms like ZenDesk, so you can see a history of customer interactions with past agents, integrated marketing campaigns, finances, and more.
Though setting up these integrations may take some time initially, the end result is a seamless process that takes pressure off of everyone, eliminates data silos, and empowers your staff to provide the best possible customer service. Using services like Zapier can facilitate automation of many tasks, such as when someone fills out a form to request more information on your website, their contact information is automatically added to your CRM.

Mastering Your CRM Allows for Faster Business Growth
The sooner you learn how to use your CRM to the maximum, the better off your company will be. With integrations, automation, social CRM, and more, the CRM becomes a hub for running your business.
The central location means that anyone can find any information they need at any given point, and you'll have access to data and insights you can use to improve the products and services you provide to customers, as well as customer service. You'll be more in control of everything and be able to make data-driven decisions that fuel growth.