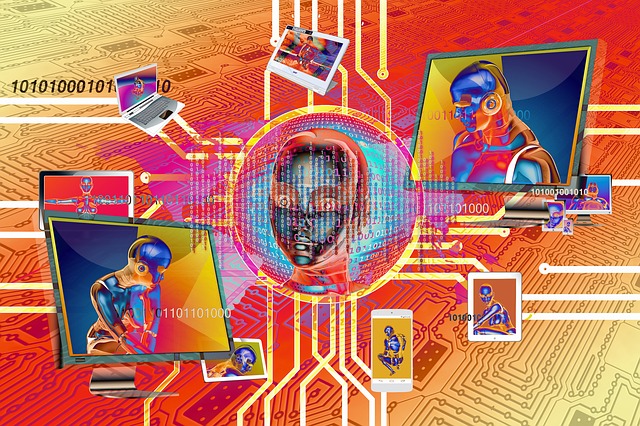 Democratizing Big Data, making it more accessible and affordable, is the key to transforming the way entrepreneurs do everything from overseeing website development and design to the manner by which they communicate with current and potential consumers. This shift, local in its ability to help entrepreneurs more accurately reach their respective communities and global in its implications for businesses of every size and interest, represents a permanent shift towards the creative executive – the enterprising individual – who can leverage this information for the good of his company and the benefit of the public as a whole.
Translation: Since this material is no longer the exclusive province of large corporations, and since independent experts can apply this data for entrepreneurs worldwide, every startup now has an advantage of incalculable value and immeasurable convenience.
On a practical level, this freedom demystifies the fields of marketing and promotions. For, when an entrepreneur knows what consumers want to discuss, when he can craft a message that resonates with these individuals on an emotional and intellectual level, he no longer has to spend a lot of money on a campaign that neither speaks to the interests of these men and women, nor manages to engage them in a sustained conversation about their various likes and criticisms.
That savings, which is substantial (and can be managed by a team of professionals), makes this undertaking more effective and interactive; it channels the best of social media – its dynamism, its power, its sense of personality and its immediacy – to enable an entrepreneur to establish a rapport with a specific group; to build the necessary trust between a brand and its supporters, so the former can flourish and the latter can prosper by way of exclusive discounts, customized outreach and exceptional benefits.
I write these words from experience because, in my role as Founder and CEO of Ocoos.com, I seek to automate the rewards of Big Data. I make it a priority to empower entrepreneurs by giving them the intelligence they need, and by providing them with the talents of a team they can use, to separate the consequential from the inconsequential; to distinguish between subjects of supreme importance and topics of insignificance; to delineate between areas of maximum urgency and issues of minor alarm. These strengths are an asset for any and every entrepreneur, because they are an advantage for any and every business with an interest in being able to know the difference between the noise and the signal, so to speak.
What is Big Data?
That term refers to the skill necessary to exclude immaterial findings, thereby allowing an entrepreneur – thus enabling any business owner, be it the head of a startup or the president of a multinational corporation – to concentrate on what matters. By having the freedom to democratize data, by having the flexibility to have experts manage this process from start to finish, the newest business can level the playing field with the oldest, richest brand.
And, to repeat an earlier point about affordability and the benefits of ready access to Big Data, this milestone marks a triumph for entrepreneurs around the globe. No longer is speculation the coin of the realm regarding marketing and communication. No longer is conjecture as influential as it once was, or continues (albeit temporarily) to be. No longer do business owners have to rely on feelings versus findings of legitimate value. No longer is there the needless tension between ideas versus action.
It is this democratization of Big Data – it is this revolutionary (yes, revolutionary) transition from a handful of corporations to a global community of entrepreneurs – that should guide every founder of a new or established business. With this combination of intelligence and wisdom, as one complements the other, an entrepreneur can lead with greater insight and more authority.
This scenario is a chance for entrepreneurs to better leverage their resources, and more successfully achieve their desired outcomes. Or, never has so much information – never has so much material, otherwise known as Big Data – been so easily intelligible for so many.
That situation is a boon for entrepreneurs of every conceivable interest, from every conceivable area of business, on behalf of consumers of every conceivable background.
Let us celebrate the rise of the empowered entrepreneur.