Do you plan to start a small business this year but don't know where and how to begin? Well, it is only natural to feel that way, most especially with the major landscape changes due to the pandemic. But you don't have to let that scare you in putting your entrepreneur dreams into reality this year. In fact, 2021 might be the right time for you to start your business.
Whether it's selling online or offering your services, you need to start somewhere. And the first thing you have to do is grab your coffee, settle down in your seat, fix your eyes on the computer screen, and continue reading this article. Listed below are easy but essential steps you can follow to help you establish and grow your small business.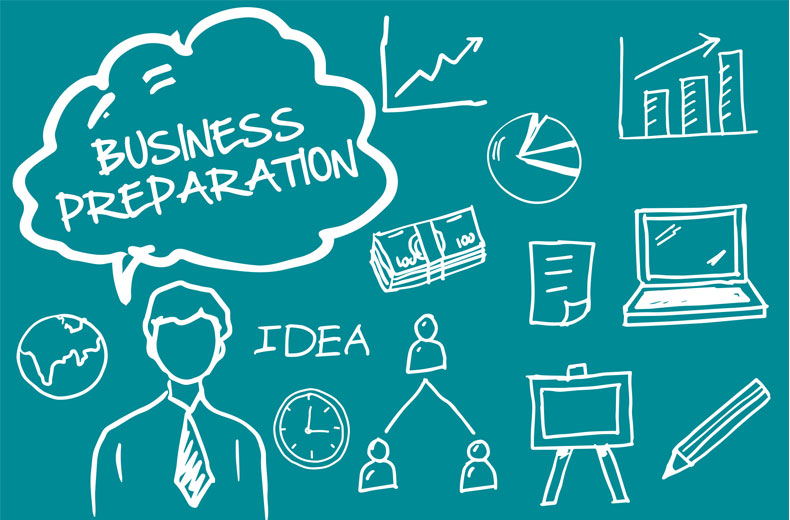 Step 1: Prepare thoroughly
.
As with any other plans, preparation is the key to a successful venture, and this also applies to doing business. During this stage, you have to make sure that you have prepared thoroughly but at the same time, know that things might not go as planned. 
Your preparation has to be flexible enough to adapt to specific changes in situations. Though the future may be unpredictable, that doesn't mean you can't plan for your next steps. Here, you have to prepare:
Yourself – determine your strengths and weaknesses; ask yourself, "what do I want to do?" and start from there. Doing business isn't always a bed of roses, and there will be times that you have to step out of your comfort zone. The question is, how far out are you willing to stretch? These questions might lead you to a brilliant idea.

Your business idea – once you have determined what you want to do, the next question is to identify whether it will sell in the market. Do market research, learn about brand leaders in your chosen industry, figure out how they deliver, and think about how you can do it better, or maybe cheaper. Keep on refining until you are ready to create a business plan.

Your

business plan

– state your objectives and define your goals. After that, you have to identify how you are going to achieve them. Your business plan serves as the foundation of your business. It will guide you and help you manage it; hence it only fits to think about it carefully.
Step 2: Use a good business software
A part of the preparation phase is knowing what tools you will use to help your business boom even at its early stage. Using good business software might just be the turning point your business needs. In these trying times, entrepreneurs opt to invest in business software primarily because of its convenience.
Convenience in the sense that it allows you to connect with your customers better, schedule appointments efficiently, gives you a range of options on how to collect payments effectively and in a safe manner. It can also serve as a good office communication software to help you manage your team even in a remote setting. 
There are just a lot of advantages to using software when you run your business. But the main benefits include:
Performing vital functions such as managing sales leads, carrying out word processing, controlling inventory, tracking projects, among many others.

Effectively reducing workload and aids in accomplishing tasks faster as it automates functions as well as activities. 

Minimizes human errors, especially when it comes to accounting. As a result, consistency and efficiency are improved.

Have an organized payroll system.

Allows your business to be on par with your local competitors, and eventually, in the global market.
Step 3: Secure Funding
The next step you have to do is find a means to fund your operation. Sure, you want to make a million dollars, but before you can get there, you have to start from the inside of your pocket – or other sources. Securing funding isn't only limited to your savings, but there are many options now available for those who need extra cash. This could be through:
1.Loans – business loans can be a good starting point to gain the financial assistance you need. One of the most common ones includes applying for a bank loan, but most banks are tightening their policies because of the economic downfall.
However, as long as you have a good to excellent credit score, you can consider this commercial loan option.
2. Grants – grants are somewhat similar to loans, but these are usually funded by the government or an organization. With grants, you don't have to pay back the money, and there's no collateral, too. 
On the other hand, your business must meet specific stipulations and some rules that dictate how you will spend the money. 
3. Investors – another option is to find investors to support and grow your business. If you want to consider this option, you should first find out what your investors are looking for in a business and know where to find investors willing to invest in your kind of business. You can start by looking for angel investors or venture capital groups. 
Step 4: Don't lose hope
Starting a business entails a lot of sacrifices, not to mention risks you have to take. But don't stop there. It may be a long road to take, but once you reach that very first sale, you'll realize it could be worth it.
Takeaway
There is no perfect formula for doing business. One method might work for the other, but it might not be a good strategy for the other to use. You have to consider many factors, but there's no need to rush; do it step by step, and though it will take a little bit more time, progress is still there.